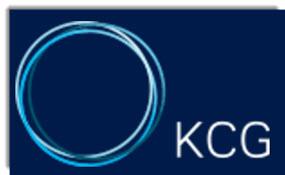 Quick Take
Electronic trading company Virtu Financial (NASDAQ:VIRT) has announced an agreement to acquire KCG Holdings (NYSE:KCG) for $1.4 billion in cash. KCG brings wholesale and independent agency execution capabilities while providing the opportunity for significant cost savings. As trading competition escalates, the deal is a harbinger of consolidation to achieve scale and cost synergies.
Target Company
New York-based KCG was founded originally as Knight Capital Group in 1995 to provide high-frequency trading capabilities to financial firms. In 2012, the firm was acquired by Getco, which then formed KCG Holdings shortly after that.
Management is headed by CEO Daniel Coleman and CFO Steffen Parratt, who will each remain CEO and CFO of the combined firm post-acquisition.
The company operates three business segments:
Market Making
Global Execution Services
Corporate and Other
Below is a brief demo video about KCG's trade execution proposition:
(Source: KCG Holdings)
KCG has over 1,100 employees in offices in the U.S., Western Europe and Asia.
Acquisition Terms
Virtu intends to acquire KCG for $20 per share, or $1.4 billion in an all-cash transaction.
The deal will be funded through new gross borrowings of $1.65 billion (via J.P. Morgan Securities) and the sale of $750 million of common stock, priced at $15.60 per share.
In addition, a syndicate comprised of North Island, GIC Singapore and PSP Investments will invest $625 million in Virtu's common stock. Existing shareholder Temasek will invest $125 million in common stock. Both commitments are subject to a successful transaction closing.
North Island is a special purpose vehicle begun by Glenn Hutchins and Bob Greifeld, who will be joining the board concurrently with the transaction close.
Rationale and Commentary
Virtu's management states that the deal will add scale and cost savings:
Within two years of the completion of the transaction, Virtu expects to realize approximately $208 million of net pre-tax expense savings, in addition to $440 million of capital synergies. These savings do not include any revenue enhancements that Virtu anticipates to result from the transaction.
Furthermore, according to management's investor presentation on the deal, it promises to provide "over 25% accretion to Virtu earnings per share with fully-phased cost savings and capital synergies."
The acquisition also seeks to combine KCG's independent agency execution and wholesale market making focus with Virtu's order routing and liquidity offerings. In an increasingly competitive environment, Virtu is saying that scale matters. Tight margins are making life difficult for high-frequency traders.
Combining operations will help reduce expenses, which have ballooned in recent years during an "arms race" to provide more data and ever faster executions to clients.
The deal provides Virtu with exposure to KCG's "retail wholesaler" market, which enables high-frequency firms to pay online brokerages to execute orders from small retail investors.
The combined group is a promising concept that looks good on paper. The question is whether it can integrate and grow its operations, especially in an uncertain macro market environment.
I write about M&A deals and IPOs. Click the Follow button next to my name at the top or bottom of this article if you want to receive future articles automatically.
Disclosure: I/we have no positions in any stocks mentioned, and no plans to initiate any positions within the next 72 hours.
I wrote this article myself, and it expresses my own opinions. I am not receiving compensation for it (other than from Seeking Alpha). I have no business relationship with any company whose stock is mentioned in this article.