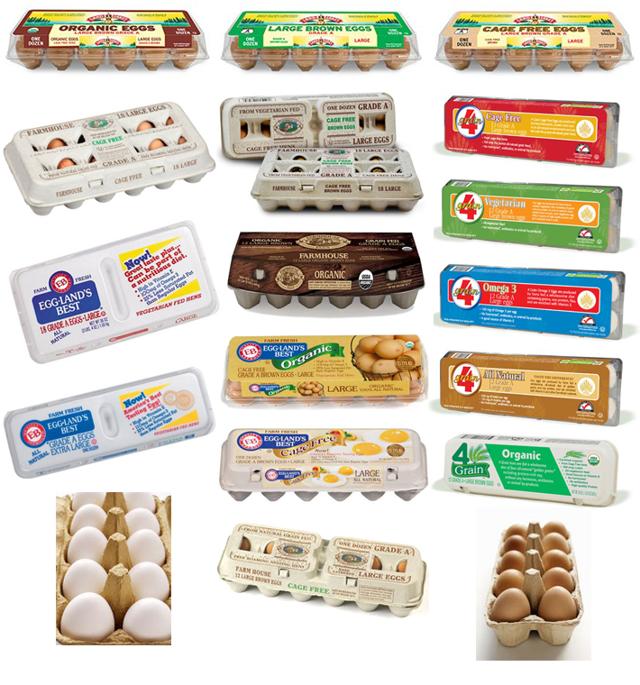 Source: Google Images
Over the past couple of weeks, Cal-Maine Foods (NASDAQ:CALM) has seen its stock price rise by over seven percent. For investors, identifying a driver for this type of performance is important. Not so much as to think that we can perfectly predict where things are going at any moment. But rather to be able to keep an eye on key trends that we can use to bolster up our investment strategies.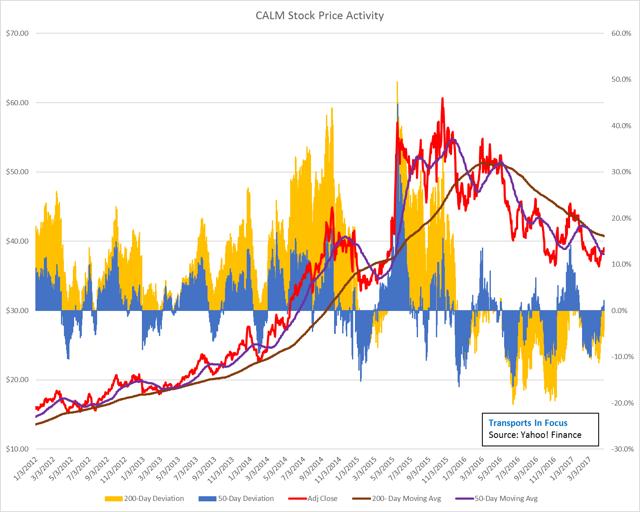 As I have written before, Cal-Maine has had a highly volatile stock price history ever since the Avian Influenza (AI) occurred during the summer of 2015. This has been true both to positive and negative performance.
The stock price has been in a very volatile downward trend since the fall of 2015. During this decline, there has been resistance around the $36 to $36.50 per share level. This is no guarantee that the price will not break this level, it's just the recent technical trend over the past year and a half.
I have patiently been waiting to average my existing position once Cal-Maine dropped at or below this level. This occurred in early April so I took action adding to the existing position in the Lean Long-Term Growth Portfolio (LLGP).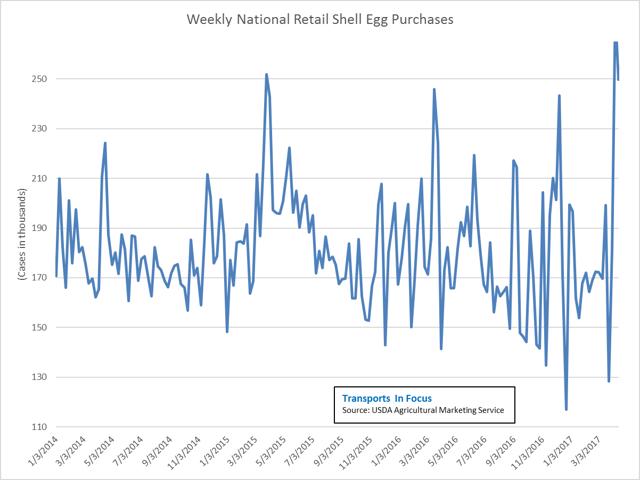 At the time, weekly national retail shell egg purchase data did display a strong increase at the end of March, but there was no clear indication for continued improvement, unless considering daily pricing activity. However, performance has since increased over the following couple of weeks. From March 31 st through April 14 th, retail purchases were up 43 percent versus last year.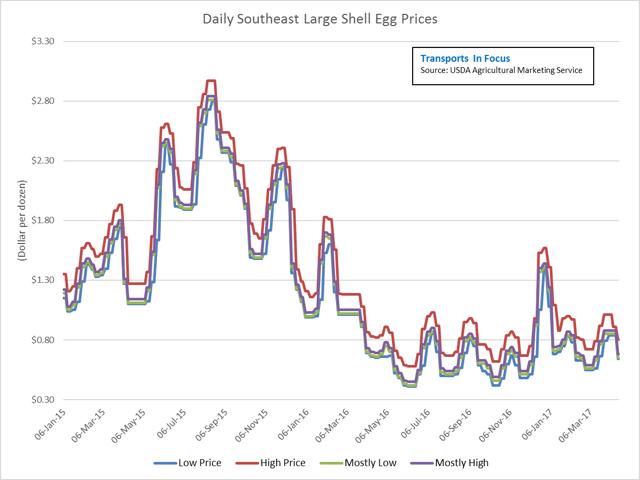 Correspondingly, daily southeast shell egg prices also increased between 40 to 50 percent from early March to mid-April. Investors should remember that during year-end 2016, Cal-Maine's stock price was as high as $44 per share. Clearly the relationship to shell egg prices has been much more impactful on the stock price. During late-December, retail purchases declined strongly, and prices soon followed.
Daily egg shell prices have since declined by over 20 percent in just the last two days from the mid-April peak. The market has not yet interpreted this as a negative to reverse stock price gains as the current level remains higher than the lows that have occurred since mid-May of 2016. The two positive market days this week have also contributed to current stock price levels.
If the trends since May 2016 are any indication, investors may still be in for egg shell prices remaining at a lower range-bound level. Retail purchase demand has been fairly flat since 2012. During 2015, volume did grow by three percent, but during 2016, a complete reversal occurred. With the recent significant increase in volumes over the past three weeks, year-to-date (YTD) retail purchases were down two percent.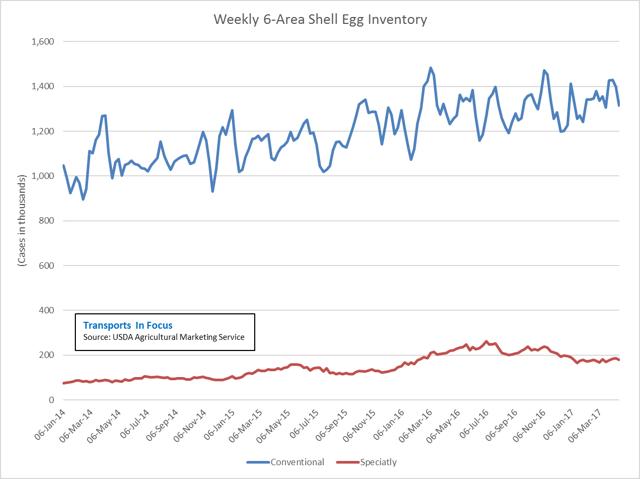 Correspondingly, total egg inventories have declined by nearly five percent as over the past few weeks and as of mid-April. Despite this, inventories have increased by over seven percent YTD. For the southeast region, the increase has been much more substantial, at 29 percent YTD. The decline has been associated with conventional eggs, whereas specialty egg inventories have witnessed declines in inventories of nine and ten percent respectively. Specialty egg pricing has also been more stable.
Analysts are looking for Cal-Maine to earning over $300 million in net sales and close to $0.20 per share for diluted earnings. The volatility in pricing will continue to make it tough to get any precision for Cal-Maine's performance. Additionally, the recent volume spike has been typical for periods just before or through the Easter holiday.
As retail purchases have increased strongly the past few weeks, the recent downward trend in pricing could be an indication that volumes moving forward will begin to decline. Last year, volumes in the spring were stable with some high comparable levels. This could present some challenges. Then again, the seasonality of egg demand for the spring and fall periods could lead to increased demand. Either way, continued volatility should be expected.
Disclosure: I am/we are long CALM.
I wrote this article myself, and it expresses my own opinions. I am not receiving compensation for it (other than from Seeking Alpha). I have no business relationship with any company whose stock is mentioned in this article.