The Human Muscular System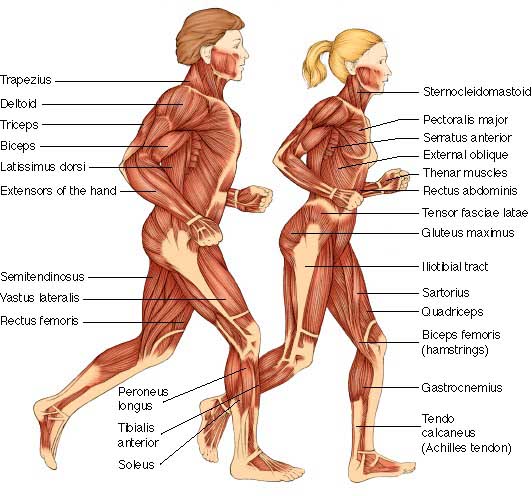 The human body is a marvelous machine when all components are working in unison with the other body systems. Eventually we humans must face the reality for the degradation process for our eventual mortality. With this article, I wish to acquaint my readers with a small biotech working to remediate issues that might impact one of the body's most fascinating systems - our muscular system.
The company is Cytokinetics (NASDAQ:CYTK), located in the major biotech corridor in South San Francisco, California. Being a small-cap company, at the current time, they have a very impressive portfolio of compounds that have been taken into late stage clinical trials. Their initial efforts are development programs designed to validate and commercialize muscle activators addressing issues related to breakdowns and malfunctions within our muscular system.
The three most advanced products in various stages of clinical development are -Tirasemtiv, CK-2127107, and Omecamtiv Mecarbil. These products are being developed through strong partnership deals involved two major drug companies:
Tirasemtiv (ALS) Astellas (OTCPK:ALPMF) (OTCPK:ALPMY) Phase III
CK-2127107 (SMA)-Astellas Phase II Stage
CK-2127107 (COPD) -Astellas Phase II
Omecamtiv Mecarbil (Heart Failure) - Amgen (NASDAQ:AMGN) Phase III
In order for my readers obtaining detailed information for each of these drug candidates, I would suggest you to take the time to review the recent corporate presentation made on 3/31/2017. This is one of the most impressive and detailed presentations that I've seen lately. Each aspect of their operation is detailed in the comprehensive and graphically presented information.
My hope is to share with my reader foundational information for each of these products. From this point investors can implement their respective criteria for the necessary due diligence all investors should apply in their investing decision process. Due to the dynamics of biotechs, the issues are many-the science, the leadership to get the job done, and the company having the monetary resources in order to carry through until a product is approved and launched into the market place. Recent data indicates the cost bringing a drug to market was about $100 million in 1975. This number increased to an inflation-adjusted $1.3 billion in 2005. It is currently estimated the current cost could be near $5 billion.
Tirasemtiv:
Cytokinetics has a partnership with Astellas for this drug.
This drug is designed to address skeletal troponin activators dealing with issues impacting the contractility within our skeletal muscle system. In a layman's terms troponin is the protein of muscle tissue that binds to calcium ions involved in the muscle's ability to contract. The major application for this potential drug is treating Amyotrophic Lateral Sclerosis--ALS, or what many of us call Lou Gehrig's Disease.
ALS is a disease that impacts approximately 30,000 US citizens. It is estimated that about 5,600 new cases are diagnosed each year. From primary marketing research, it appears these numbers represent the same applicable total numbers and new cases in the European markets. For those diagnosed with this disease the normal life expectancy averages two to five years from the time of being diagnosed. Ironically, with ALS being a muscular related disease the normal cause of death from this horrendous disease is the failure of the respiratory system. This being a classic example of our human body systems being designed to support other functions within our bodies.
There are limited options for treating this disease, therefore, patients need concentrated medical attention from specialized treatment centers. Based on data from the ALS Association there are approximately 156 centers in the US that can provide such treatment care. This same concentration of treatment centers also applies in the European nations. Having such a limited number of treatment centers, this will lower the marketing cost of any new drug addressing this medical condition.
Cytokinetics has conducted numerous clinical trials with tirasemtiv. They conducted three "evidence of effect" trials in a Phase 2a setting. Later they conducted a Phase 2b trial in patients diagnosed with ALS. Each of these trials had extensive protocols designed into them where they were looking to see if it was observable to find and measure strength in the skeletal muscles controlling the patient's breathing function.
Potential investors should note in the BENEFIT ALS trial this 2014 data shared at the 66th Annual Meeting of the American Academy of Neurology did not meet the primary efficacy endpoint based on the ALS Functional Rating Scale. However, the data showed a statistically significant and hypothetically clinically meaningful reduction in the decline of slow vital capacity -- SVC--, the measurement of the skeletal muscle related to breathing. The test for determining the SVC score is by using a spirometry test. It measures how much and how quickly you can move air out of your lungs. As this relates to the use of Tirasemtiv use in the ALS market, the data indicates the drug reduces the historical rate of decline shown by patients. The SVC score wasn't the primary efficacy point being sought in this clinical trial, however, it's a very important efficacy enhancement for one suffering with this disease. IMO, the FDA might be amenable for approving the drug--if the final data is pronounced in showing the impact on ameliorating the decline in the breathing capacity for the patient.
It was also noted that AEs were more prevalent in the tirasemtiv patients vs. the placebo patients. Based on the mixed data, Cytokinetics went back to the drawing board and identified several reasons why the efficacy and AEs showed such differing results.
In July 2015, they launched -- VITALITY-ALS -- as a multi-national, randomized, double-blind, placebo-controlled trial with the initial enrollment being 445 patients. Major changes from the earlier trial involved using a longer open label phase which allowed more time for the patients to become acclimate to the potential side effects associated with tirasemtiv. This was done to address the patient drop-out rate prior to randomization of the trial participants. Additional they changed the protocol to three different target dose levels. They also changed the increased titration to a slower rate (two weeks at each dose level versus one in the earlier trial).They expected to have the final data for this trial in the 4th Q, 2017.
In January 2016, Cytokinetics opted to increase the number of patients from the original 445 to 600 patients. Normally drug companies opt for such increases in order to enhance the potential statistical empowerment to reflect a difference in the primary endpoints between a drug and placebo. As a caveat for my readers, there are two take-aways when a drug company opts to change the initial number of patients in a clinical trial. The first being that they don't think the original numbers will show the desired results. The second is that they think the trial results will be positive and by adding more patients they will power the final results to reflect a more robust showing for the drug--in both efficacy and a better AE profile.
In August 2016, the full 600 patients had been enrolled. I think it safe to assume that Cytokinetics did not seek new clinical centers for this increased numbers. Therefore, the same doctors who enrolled the initial 445, they enrolled the additional 155 in only eight (8) months. This is strictly conjecture on my part--the doctor's treating the first 445 certainly must have had the opinion they were seeing tangible improvement in those being treated with tirasemtiv.
Concerning the option to add more trial patients, I'm impressed to see that in August 2016, they opted to convene the second Data Monitoring Committee meeting where they reviewed safety and efficacy data that was available for review. This was done in conjunction with the completion of patient enrollment. And this is important because the DMC committee recommended the continuation of the VITALITY-ALS trial.
In October 2016, Cytokinetics launched an open-label extension clinical trial to assess the long-term safety and tolerability of tirasemtiv, with patients who had completed the VITALITY-ALS clinical trial. This trial is designated as the VIGOR-ALS - (Ventilatory Investigations in Global Open-label Research in ALS.)
In my closing remarks about the efforts being applied to develop tirasemtiv, it appears Cytokinetics is taking advantage of what I consider one of the more unique innovations that has been seen in the drug development arena. The cost of drug clinical trials has exploded in recent years, where now we see data indicating as much a $3-5 Billion dollars is being spent to validate a new drug for FDA approval. In March 2016, Cytokinetics formed an alliance with Origent Data Sciences, Inc. Origent has developed a computer model where using the early clinical data they can project what course an individual's ALS progression will unfold. One might follow the shown link to read in more detail the work this group of scientists are exploring in order to enhance drug development in more cost-effective ways.
Omecamtiv Mecarbil:
Heart failure on a worldwide basis affects more than 23 million people. Approximately 50% of these individuals are suffering from a reduction in the functioning of their heart's left ventricle. This disease is the leading cause of hospitalization and readmission in people 65 + years of age. Nearly 50% of those diagnosed with heart failure will die within 5 years of their first hospitalization. This data only amplifies the growing need for new therapies that address this medical crisis.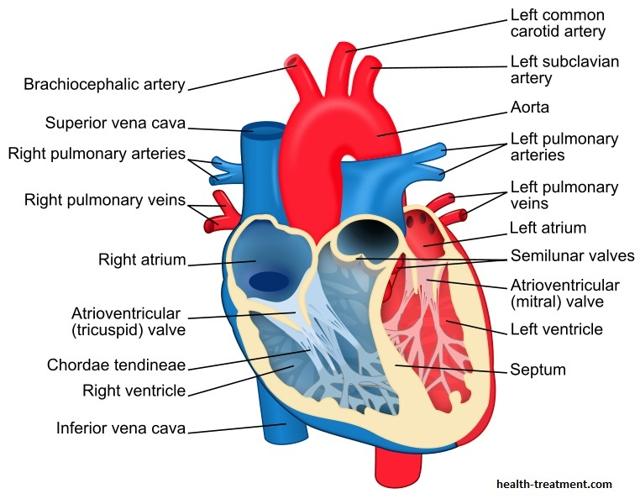 Omecamtiv Mecarbil is Cytokinetics candidate planned as a cardiac myosin activator. Currently there are several drugs on the market that address the heart's inability for the needed cardiac contractility. However, there are a host of adverse events associated with these drugs-myocardial ischemia (lack of blood flow), arrhythmias (disturbance in the rhythm of beats by the heart) being on two examples. Myosin is the major protein of human muscle (in this case, the heart muscle) that interacts with actin to form actomyosin during muscle contraction. Omecamtiv Mercarbil is designed to prolong systolic ejection time, thereby providing increased cardiac contractility in the heart.
The major adverse event profile for some of the older medications in this needs area, is the fact these drugs increase the concentration of intracellular calcium, resulting in increasing cardiac contractility. (A sarcomere is the basic unit of striated muscle tissue. In this case we are talking about the human heart.) The problem with these type drugs is simply a case of excessive levels of calcium has been associated with potentially life-threatening side effects. Cyotkinetics' hypothesis with Omecamtiv Mercarbil is simply for the drug activating the cardia muscle myosin motor protein, without increasing the intracellular (existing within a cell) calcium levels. The premise being applied for this operating mode, instead of increasing the velocity of the contractions, Omecamtiv Mecarbil will lengthen the systolic ejection time where this action will potentially result in more oxygen-efficiency in the heart's function.
Instead of me going into minute details of the scientific information, I have merely outline the basic principles of what are often science concepts requiring more than a rudimentary understanding of complex terms and statistical data. In the case of this drug, there are volumes of data and scientific reports addressing the data and the potential for its success as a new class drugs for these critical needs area. For starters I would suggest for my readers this Lancet article where it provides relevant information. There are many scientific based articles where interested parties can merely Google the term- Omecamtiv Mecarbil.
Partnerships:
In December 2006, Cytokinetics signed a collaboration and option deal with Amgen giving them the right to discover, develop and commercialize novel small molecule therapeutics. This deal included omecamtiv mecarbil.
In May 2009, the partner (AMGN) exercised their option giving them the world wide (excluding Japan) right to develop and commercialize omecamtiv mecarbil where would be responsible for the development and commercialization the drug. would maintain some rights. However, would reimburse for specific research and development activities.
In June 2013, the two partners agreed to an amendment that extended the original agreement to include Japan. With this action, it gave world-wide rights to the drug. Also, included in the amendment deal purchased 1,404,100 shares of stock in an aggregate amount of $10.0 million. As part of this agreement is eligible to receive milestone payments totaling around $650 million, plus receiving escalating double-digit royalties for product sales.
In September 2016, based on an earlier option granted to Servier by Amgen, Servier took advantage of the option giving them rights to market the drug in Europe and the CIS nations, including Russia. (The CIS nations are the countries formed when Russia was broken up into independent countries.) Servier, is a large private French pharmaceutical company that specializes in cardiovascular medicines. They have about 21,000 employees with nearly 3,000 dedicated to R&D.
In February 2017, concluded an agreement with Royalty Pharma where they would provide a 4.5% royalty for a gross amount of $100 million. $90 million would be cash and the balance being Royalty would purchase $10.0 million in stock.
As it relates to CYTK's CK-2127107 product, they have a solid partnership with Astellas, a major Japanese drug company. To give readers an idea of Astellas impact in the drug arena, they generate annual revenues totaling nearly $12 billion, plus they have nearly 20,000 employees. In this report, I will not go into all the details about this product and partnership, due to the projects and development being in the early stages. However, there are plans to develop CK-2127107 for the COPD market. COPD is one of the major health issues in the world and is in desperate need for new therapies to address this debilitating and deadly disease. (Complete details can be found in the aforementioned master link to their corporate presentation made on 3/31/2017.)
One of the more interesting details I've learned about Cytokinetics' partnership deals, they have been able to generate most of their funding for the company through their partnerships for their potential products. Through private investors (VC), IPO, and secondary stock offerings they have obtained about $500 million. Through their partnerships and grants they have taken in more than $600 million. This is very impressive to see the major drug companies willing to step in with their monetary resources and expertise in developing drugs for FDA approval.
Balance Sheet as of 12/31/2016:
CYTK Balance Sheet as of 12/31/2016

Cash, CE and Investments

$163.9M

Other Assets

$6.2 M

Total Assets

$170.1M

Deferred Revenue & Current Debt

$23.1M

LTD

$27.4M

Other Liabilities

$25.3M

Total Liabilities

$75.8M

Working Capital

$125.4M

Accumulated Deficit

($518.3M)

Total Stockholder Equity

$94.4M

Total Shares Outstanding

40.6M

Fully Diluted Shares Outstanding

57.3M
*It should be noted that the above cash excludes the $100 million from Royalty Pharma transaction that was completed in February 2017.
2017 Financial Guidance

Cash Revenue

$21-23 Million

CASH R&D Expenses

$108-112 Million

CASH G&A Expenses

$30-32 Million
Cytokinetics Expects Current Funding Levels Taking Them Through at Least 24 Months Going Forward.
The full and detailed data for the above breakout financial information can be reviewed in their special corporate presentation shared in their 4th Q, 2016 report issued on 2/16/2017.
Caveats:
With any clinical stage trial, until the Phase III data is submitted and approved by the FDA--things can go wrong and the final data might not support FDA approval.
Cyotokenetics and Amgen aren't expected to have Phase 3 results for omecamtiv mecarbil until at least 2020. The reason for this is simply the fact their major competition will probably come from the Novartis drug, Entresto®. Novartis conducted a Phase 3 trial involving 8,000 patients, the same number that Amgen is working with. I personally think this is the prudent course to follow-due to the time, effort and monetary resources being applied for these world-wide clinical trials. The last thing I would want to see is merely a "me-too" drug that can't be differentiated from the Novartis drug. Many think this drug offers a new and novel approach for addressing heart failure conditions. If this is proven out in the clinical trials the market will be even larger by 2020. However, if any one opts to invest in the stock they should factor in this future date for this all important binary event.
Pros:
There is no doubt in my mind the areas of work Cytokenetics is dedicating their efforts are areas where new and more effective drugs are desperately needed. Heart Failure, ALS and COPD being examples.
The company has been able to fund their efforts with partnerships where the partners have the monetary resources and staffing to judiciously conducted the desired clinical trials.
With the partnership deals in place, this gives Cytokinetics exposure on a world-wide market for their drugs who have shown highly positive clinical data to this point.
Cytokentics has in place an opportunity for a nice flow of income based on future milestones. On top of this is an outstanding double digit royalty income based on a world-wide market.
Cytokinetics is expecting Phase 2 results in the 3 rd Quarter, 2017, from the clinical trials being conducted in Japan with omecamtiv mecarbil in chronic heart failure.
Cytokinetics is expected to have the Phase 3 results for the Vitality-ALS--in the 4th Q, 2017.
Just as I finish my first draft for this article (4/17/2017) it was announced that Cytokinetics will be added to the S&P SmallCap 600 Index. This will become effective on 4/24/2017. This will give further exposure to the stock. The stock closed on trading on 4/17/2017 at the price of $11.67.
Conclusion:
With this article, my hope is that I've given my readers the fundamental points of importance for them to start their due diligence where they apply their personal and specific criteria for evaluating a stock. I think the next major binary event will pivot around the currently planned conclusion of the Phase 3 trial in 2020, for omercamtiv mecarbil. This isn't to say that investors should ignore the expected 2017 data points. I simply think that the heart failure program will be the ulitimate value creator for the company.If I might give one suggestion for how to become involved with this stock is for one obtaining a minor position and then implement a dollar-cost averaging program for future purchases based on a set period for your purchases. I expect the market will be a roll-coaster ride in the next three years. I don't expect any near-term catalyst to move the stock for what I think could be a winning investment. Therefore, your initial investment will give you a foundational basis where over the specified time-period you will have a prudent way to benefit from your total investment.
Good luck with your future investment decisions!
Disclosure: I am/we are long CYTK.
I wrote this article myself, and it expresses my own opinions. I am not receiving compensation for it (other than from Seeking Alpha). I have no business relationship with any company whose stock is mentioned in this article.
Editor's Note: This article discusses one or more securities that do not trade on a major U.S. exchange. Please be aware of the risks associated with these stocks.