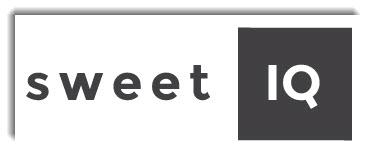 Quick Take
Media company Gannett (GCI) has acquired SweetIQ Analytics for an undisclosed amount.
SweetIQ has developed a 'local marketing system' for businesses with a suite of solutions for marketing and reputation management.
Gannett joins a competitive market space with recent IPO company Yext in a quest to be the 'one-stop shop' to help local-oriented businesses manage their digital information.
Target Company
Montreal, Canada-based SweetIQ was founded in 2010 by CEO Mohannan El-Barachi and CRO Michael Mire to help retail chains and marketing agencies standardize company information across the Internet and increase customer engagement across social channels to drive sales growth.
The company's suite of products include:
Local listings management
Store locator/Microsites
Review management
Advanced local campaigns
Data analytics
Location manager
Below is a brief demo video about SweetIQ's approach to the shopper journey:
(Source: Sweet IQ)
The company raised at least $4.2 million in two known rounds, primarily from Canada-based investors such as Plaza Venture (Matthew Leibowitz), Real Ventures, Retail Group and others.
SweetIQ's customer base includes local businesses and Fortune 500 brands with numerous locations throughout the U.S. and Canada.
Acquisition Terms
Neither company disclosed the amount or terms of the deal.
Gannett did not file an 8-K with the SEC, so it is reasonable to assume that the deal amount was not material to its financial operations.
As of December 25, 2016, Gannett had $498 million in cash and net receivables and $2 billion in total liabilities, so it would appear that the company had ample resources to pay for this acquisition.
Gannett plans to integrate SweetIQ's solutions into its ReachLocal suite of digital marketing products.
Rationale and Commentary
In the acquisition announcement, Gannett stated, "The acquisition accelerates the company's product roadmap and enhances its ability to help businesses measure results of their digital marketing investments."
Furthermore, ReachLocal CEO Sharon Rowlands said of the deal,
Businesses want to work with one company that they can trust to help them with all of their digital marketing efforts. This acquisition adds strong product offerings in local listings and reputation management to our suite of digital marketing solutions and strengthens our value proposition with multi-location and national brands. By adding SweetIQ to our portfolio, we can further provide our customers with data-driven insights that drive real-world results.
So, Gannett clearly wants to be that 'one company' that can provide a comprehensive group of offerings to retailers of any size.
This type of service is similar to that of recent IPO Yext (YEXT). I wrote of Yext's business and IPO prospects in my article, Yext Sets Proposed Terms For $95 Million IPO.
In that article, I highlighted numerous competitors such as Moz Local, Synup, Vendasta, Locu, Manta and LocalSiteSubmit. I also noted Yext's slowing revenue growth and rapidly increasing Sales & Marketing and G&A expenses as reasons to avoid the IPO.
Now, Gannett's acquisition of SweetIQ brings another worthy competitor to the space. Time will tell if legacy publisher Gannett can finalize its transition from analog to digital, and make inroads in this space.
I write about M&A deals and IPOs. Click the Follow button next to my name at the top or bottom of this article if you want to receive future articles automatically.
Disclosure: I/we have no positions in any stocks mentioned, and no plans to initiate any positions within the next 72 hours.
I wrote this article myself, and it expresses my own opinions. I am not receiving compensation for it (other than from Seeking Alpha). I have no business relationship with any company whose stock is mentioned in this article.