This morning I got a text message from Bloomberg about an article that was titled "Paul Tudor Jones Says U.S. Stocks Should 'Terrify' Janet Yellen" and the article starts out with the following:
"Billionaire investor Paul Tudor Jones has a message for Janet Yellen and investors: Be very afraid. The legendary macro trader says that years of low interest rates have bloated stock valuations to a level not seen since 2000, right before the Nasdaq tumbled 75 percent over two-plus years. That measure - the value of the stock market relative to the size of the economy - should be "terrifying" to a central banker, Jones said earlier this month at a closed-door Goldman Sachs Asset Management conference, according to people who heard him."
Well I did some further research on Paul Tudor Jones and was able to find his 1987-2009 track record.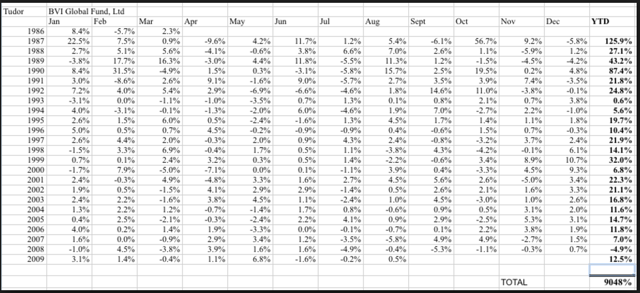 And his more current performance.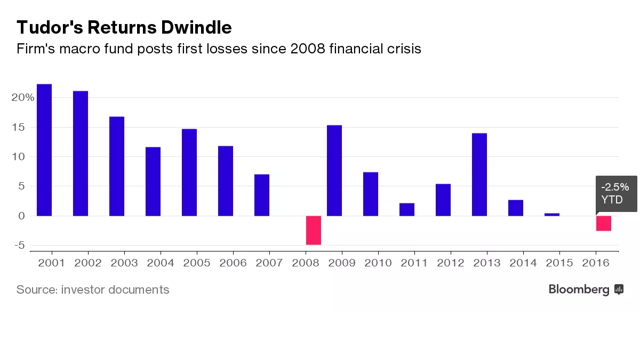 If my math is correct Paul Tudor Jones has only had two down years in the last 30 and though he has struggled a bit in the last few years, clearly this is a person that knows what he is talking about. He is basically the poster child for "Capital Appreciation through Capital Preservation" and in my book the secret to surviving and doing well in the markets for decades is to avoid losses when ever possible. And that is not only my opinion but is also that of legendary investor Warren Buffett of Berkshire Hathaway (NYSE:BRK.A) (NYSE:BRK.B).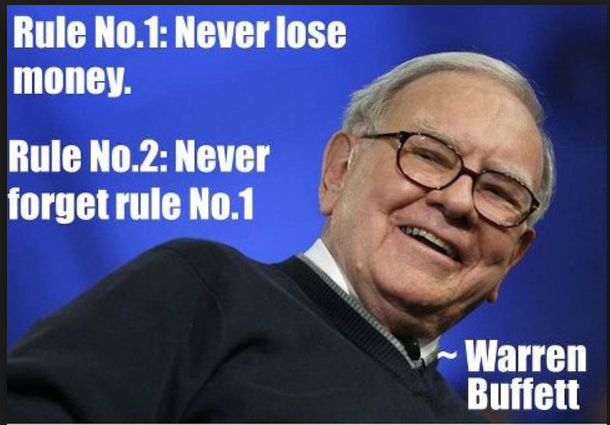 But nevertheless, despite what some investors think, markets do also go down and even the greatest investors have bad years, as shown below.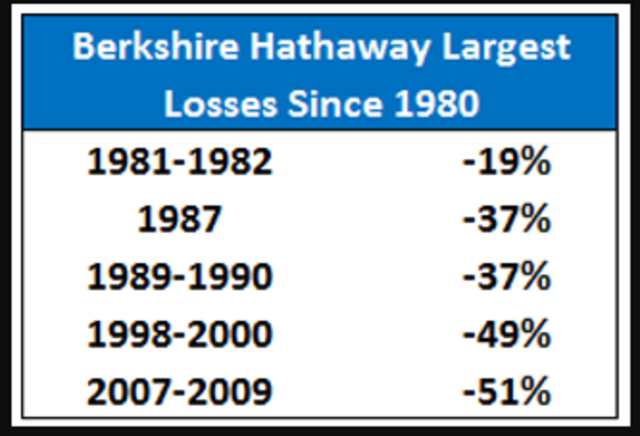 So, as you can see Paul Tudor Jones' performance has been quite impressive because he only had two down years and the losses in those years were in the single digits.
This is what has Paul Tudor Jones so nervous: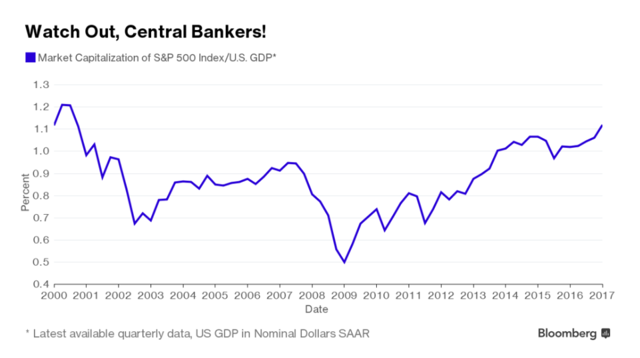 As you can clearly see, we are now at the year 2000 levels that caused a major meltdown in the Nasdaq (which Paul Tudor Jones references) that took over 16 years for the index to recover its losses.

Since most investors hardly do any due diligence prior to investing, the combined group ends up operating through greed and fear, and again no one understands this better than Warren Buffett: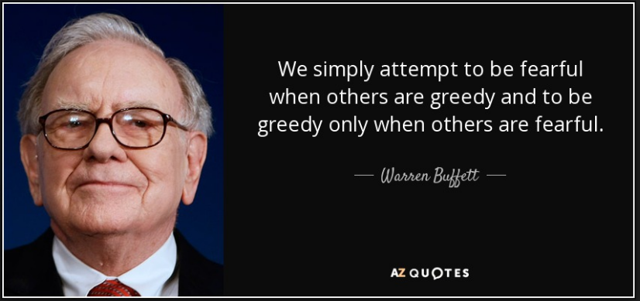 In that same Bloomberg article the author also discussed various other hedge fund managers who are also very nervous about the current market environment, but the one that stood out for me is Seth Klarman of the Baupost Fund and this is what the author wrote about his opinion:
"Managers expecting the worst each have a pet harbinger of doom. Seth Klarman, who runs the $30 billion Baupost Group, told investors in a letter last week that corporate insiders have been heavy sellers of their company shares. To him, that's "a sign that those who know their companies the best believe valuations have become full or excessive." Share sales by insiders outstripped purchases by $38 billion in the first quarter, the most since 2013, according to The Washington Service, a provider of data and analysis on insider trading. Klarman also noted that margin debt - the money clients borrow from their brokers to purchase shares - hit a record $528 billion in February, a signal to some that enthusiasm for stocks may be overheating. Baupost was a small net seller in the first quarter, according to the letter.
Here's a chart that shows you what Mr. Klarman is talking about in regards to margin debt: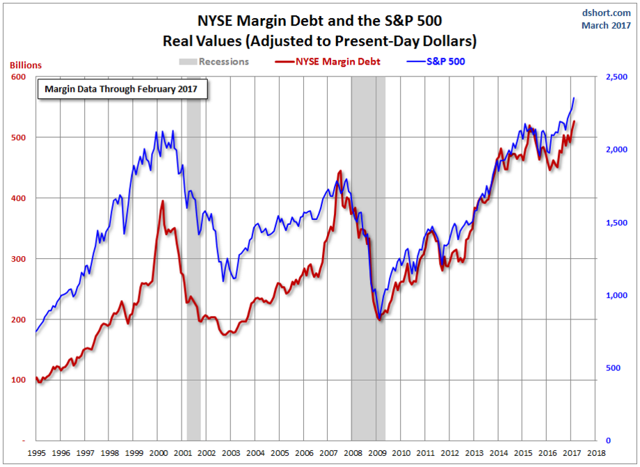 As you can clearly see margin debt is higher than it was in the year 2000 and 2007, so traders are betting the farm and borrowing to do so, operating on the peak of Mount Everest as far as valuation is concerned.
Our own Friedrich Global Research scans the globe going through 20,000-plus stocks looking for bargains and our Friedrich Algorithm is having a hard time finding bargains right now. Friedrich does things a little differently than most as it first goes to Main Street and generates an appraisal of what it believes each company is worth and only then does it go to Wall Street and then compares what Benjamin Graham's "Mr. Market" is offering. With zero emotion, our Friedrich Algorithm goes through these 20,000-plus stocks and gives us 10 years of comparative data for US companies and five years for global companies. Our Friedrich System thus gives us the ability to see Main Street globally and compare it to Wall Street globally. Currently our research tends to agree with Paul Tudor Jones and Seth Klarman.
Our model portfolios tend to be safer than most as we hedge with cash and only look to invest in elite companies with elite management at the helm, for when markets do crater eventually, the companies we invest in are "flight to quality stocks" like Apple (NASDAQ:AAPL) or Sherwin Williams (NYSE:SHW), for example. Thus those tend to recover faster as investors look to quality when panic sets in. Why do we limit ourselves to only investing in the elite companies? Well here is a link to an amazing research paper that pretty much spells it out for everyone and should be required reading for all investors who are serious about their retirement savings. Do Stocks Outperform Treasury Bills
In his brilliant research paper Hendrik Bessembinder showed the following:
"The study considers individual stock returns that date to 1926. And, if you could believe it, it found that most common stocks provide returns that fall short of those achieved by one-month Treasury Bills. Not only that, but more than half of all stocks sampled (all U.S.) delivered a negative lifetime return between 1926 and 2015.
Let that sink in for a second.
According to history, odds are that more than half of the stocks you invest in during your lifetime are going to lose you money.
But here's the thing: the 26,000 stocks that the author included in this study, again, dating from 1926 through 2015, were responsible for creating lifetime shareholder wealth of $32 trillion.
Let that sink in for a second.
The majority of stocks lose money, yet, on aggregate, investing in stocks over the long term creates significant wealth.
Here's the kicker.
The 86 top-performing stocks (less than one-third of 1% of the total) collectively accounted for over half of the wealth creation. And the 1,000 top-performing stocks, less than 4%, account for all of the wealth creation."
What we do at Friedrich Global Research is look for 50 needles in 20,000 haystacks, which are elite and are run by elite managers (similar to Mr. Buffett's punch card theory). It took me 30 years of work to develop the Friedrich system that uses 67 original ratios and does 2,600 calculations to just generate one Main Street price appraisal, per year, for each stock. During Market tops (similar to the one we are in now) Friedrich will not present many opportunities, but during corrections or market bottoms he will have us shooting fish in a barrel.
If you have any questions or comments, please feel free to ask them in the comment section below, and don't forget to hit the "Follow" button next to our user name at the top of this article if you want to see more article like this.
Finally, in our premium product offering on Seeking Alpha's Marketplace, we also offer model portfolios for the conservative as well as the aggressive investor and have exclusive historic analysis on select companies going as far back as 1969. Wall Street has a ton of algorithms at its disposal that cost very high fees to access, but our product was priced for the individual investor who would like to have the advantage as well. Wall Street has its algorithms, but you can access ours and compete head to head with Wall Street's, as the only way Wall Street will get access to Friedrich data is to subscribe just like everyone else. So, whether you are an investment pro or an individual investor, the price is always the same for our product here on Seeking Alpha's Marketplace, so give us a try for two weeks free and enter the unique world of our Friedrich analysis.