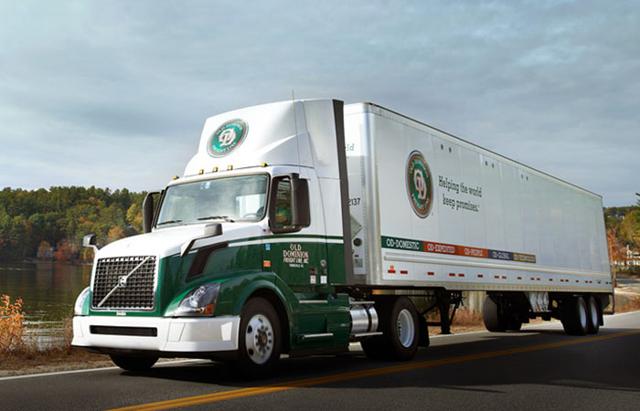 Source: Google Images
To date, three major less-than-truckload (LTL) companies have reported quarterly results. This has included, in reporting order, FedEx Corporation (NYSE:FDX), Forward Air (NASDAQ:FWRD), Old Dominion Freight Line (NASDAQ:ODFL), and United Parcel Service (NYSE:UPS).
The key high-level takeaway from all four companies has been improvement for yields, tonnage, shipments and fuel surcharges, which have in turn led to stronger top-line and bottom-line performance versus last year. Investors should remember that FedEx's most recent quarterly announcement was for the period of November 2016 through February 2017.
The trucking industry did witness continued softness in the market for the first two months of 2017. The LTL segment has benefited from greater consolidation and more prudent yield management. For FedEx, volumes were marginally lower due to the period of reporting, but yields were solid. For Forward Air, Old Dominion, and UPS, performance has been stronger as the industry has witnessed improving trends during late February through mid-April.
The highlights for LTL peers include strong revenues in the mid- to high-single digits. Yield management has continued to be rational as both revenue per hundredweight and revenue per shipment metrics have increased in the low- to mid-single digits depending on the inclusion of fuel surcharges.
Investors will remember that during 2016, LTL peers maintained marginally positive to negative yields as volumes declined. Rather than enter into a pricing war, carriers focused on their most dense shipping lanes, sacrificing less profitable customer shipments, which went to smaller carriers or third-party service providers.
For 2017, trends during the first quarter have been very positive as LTL carriers have witnessed improving yields, fuel surcharges and volumes. This combination has led to increasing operating revenues and improving operating and profit margins.
As the most recent reporting LTL pure-play, Old Dominion witnessed a 6.6 percent increase in operating revenues, an 8.6 percent improvement in operating income, and a 10.9 and 10 percent increase in EBITDA and net income, respectively. The mild winter for 2017 led to a 20-basis point (bps) improvement for the company's operating ratio (OR).
Underlying volume drivers for Old Dominion included a 2.4 and 1.4 percent improvement for tons and shipments, respectively, and a one percent increase in the average weight per shipment. Revenue per hundredweight and shipment, excluding fuel surcharges, increased by 2.4 and 3.4 percent, respectively. Including fuel surcharges, performance improved by five and six percent.
Forward Air witnessed increases for tonnage and shipments at 0.5 and 2.3 percent, respectively, but average linehaul shipment size fell by 1.7 percent. Pricing yield was weaker excluding fuel surcharges at -2 percent versus last year. Including fuel surcharges and other items led to a 3.7 percent increase. This translated to a five percent increase in operating revenues versus last year and a 7.6 percent increase in operating income.
For UPS, revenue performance was up 9.6 percent from last year for the company's LTL services. This was driven by a four and eight percent increase in shipments and gross weight hauled, respectively, including a 3.7 percent increase in weight per shipment.
With the one-month difference, FedEx witnessed operating revenue performance at three percent from last year. For operating income, the increase in fuel prices impacted operating income performance as fuel surcharges for the company's business lagged the operating expense, leading to a 27 percent decline. Tonnage and shipments were down 0.5 and 0.1 percent, respectively; revenue per shipment and hundredweight were up 3.5 and 4.1 percent, respectively.
The remaining reporting LTL companies include ArcBest Corporation (NASDAQ:ARCB), Saia, Inc. (NASDAQ:SAIA), YRC Worldwide (NASDAQ:YRCW) and XPO Logistics (NYSEMKT:XPO), and Con-Way (NYSE:CNW). The recent stronger performance from both diversified larger peers like FedEx and UPS, as well as from pure-plays like Old Dominion and Forward Air, bodes well for continued positive momentum.
I view both Saia and Con-Way as the most likely to replicate the Old Dominion and UPS performance, based upon their lower exposure to labor unions. Both ArcBest and YRC have strong unionized labor forces, which add greater liability to the balance sheet and impact operating expenses and margins due to pension expenses.
Recently, both companies have been highly volatile, especially to the downside as transports have recently faced pressure. But as the tides have turned in the past, each company has provided investors with strong short-term returns as well.
Upon the review of investors' choices for the LTL market, there are suitable options for varying investment preferences. Those seeking a strong dividend play can choose UPS, those looking for capital appreciation can either choose the more diversified FedEx or XPO, or smaller pure-plays in Forward Air, Old Dominion or Saia, and those looking for the greatest risk/reward or short-term strategy have both ArcBest and YRC to pick.
Disclosure: I am/we are long FDX, ODFL, XPO.
I wrote this article myself, and it expresses my own opinions. I am not receiving compensation for it (other than from Seeking Alpha). I have no business relationship with any company whose stock is mentioned in this article.