There have been quite a few articles in the media recently, promoting 'all online' shopping companies like Amazon, while relegating the traditional 'Main Street' retailer to the dustbin. The reality is that shopping encompasses a lot of needs which are not easily satisfied entirely by online shopping, especially as far as women shoppers are concerned, and their shopping makes up to 85% of all consumer purchases (source Bloomberg). Investors in the retail ETF XRT (which tracks the S&P 500 retail index) seem to agree, with the ETF having developed a recent technical break out on its chart.
The global incomes of women are predicted to reach a staggering $18 trillion by 2018, according to global professional services firm EY.
Women often influence others purchasing behavior, if not as the direct buyer. Women can influence others, their friends and relations, children and the elderly from among their own and extended families. Most women are driven by similar insecurities and needs, and women also have high expectations of having those needs fulfilled in terms of adequate access to products and customer service.
To emphasize why traditional 'hands on shopping' will remain important to women especially, here are a few issues with online buying.
Trying It On, For Size And Appeal
We're not all the same; body sizes and types vary enormously, and so does the difference between manufacturer sizing, and expected and eventually received colors and textures. While many online businesses do offer free returns, that cost has to be factored into their profit as a deduction (which will affect price), and for many working women, sorting all the returns and placing new orders is just too much of a hassle. If we are a shape that warrants checking garment fit and suitability in the mirror first, and we prefer to weigh up the quality and the color of it too, traditional shopping is easiest.

Online shopping prevents us using our senses. We can sniff leather to check whether what is presented at a premium price is 'the real deal', but that choice disappears with online shopping.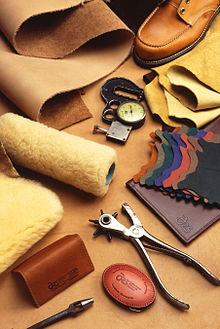 Leather goods can be returned free, but the only way of being 100% sure is by traditional shopping and sorting out the look, the design as well as the quality (and the product's likely longevity too) from cheap mass produced merchandise.
Cosmetics can be an online purchase if we're ladies who are reluctant to change, know what we like and stick with that choice year in and year out. Otherwise many ladies like to know what we're buying by using the 'testers' which are normally freely available in retail outlets, allow us to check possible skin irritations, and compatible color tones against the skin, which can change when viewed on computer screen.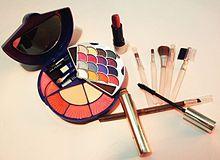 Shoes are recognized as a hard product to sell online, fit and ease of walking being issues which are not easily assessed in advance from a standard product description. Trying on a pair of shoes and discounting some which are too tight becomes harder with online sales, and arranging returns which involves the time that a shopping trip could have taken up can remove the armchair shopping advantage.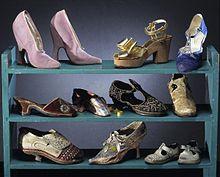 Perfume is another item usually chosen from a 'hands on' experience, with testers available to smell first and compare with skin chemistry.
Even bottle sizes are easiest to understand from a physical rather than a ml description, and packaging can be important if it's a gift.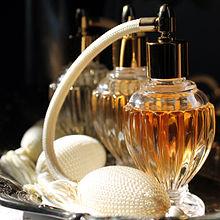 How many people would buy a bed and mattress without being able to check it out first?
A bed is a significant expense, and one that could lead to some very uncomfortable nights if the decision is wrong. While swapping for another is a bigger problem entirely.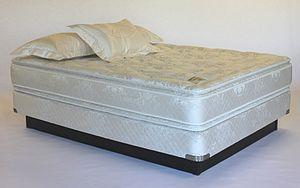 Then there's the social aspect of shopping. It's no surprise that friends or even singles who take a trip out for a shopping experience are often interested in more than 'just a product'. It's a social event, and one that many big stores exploit with their own in-house restaurants and cafes.
Just a Saturday afternoon exploring little 'boutique' shops with unusual, 'art and craft' items, and sipping coffee from the street, can be an occasion in itself.
Retail ETF XRT
Tracks: S&P Retail Select Industry Index
The longer term chart shows a 2015 correction of the rise from 2012 and a sideways trend since 2016 similar to that of 2014. While there 'could' be some very short term weakness (the January rise in 2016 had a 'double bottom' test, and something similar in the Spring), there's no evidence of anything major happening to the constituents of XRT.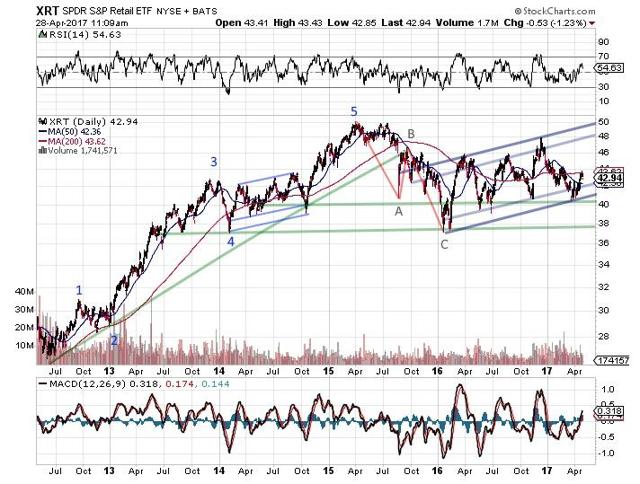 So while there may well be problems with specific companies who are cutting down on number of shops or cutting back in specific areas, it would be a mistake to assume that is 'all about' a transition to online shopping. There could be weakness in some sectors like electronic goods, but otherwise experience just doesn't bear that out.
Images sources: creative commons
Disclosure: I/we have no positions in any stocks mentioned, and no plans to initiate any positions within the next 72 hours.
I wrote this article myself, and it expresses my own opinions. I am not receiving compensation for it (other than from Seeking Alpha). I have no business relationship with any company whose stock is mentioned in this article.