Intel (NASDAQ:INTC) recently put out its earnings report and desktop sales were down. This is most likely due to industry trends of overall declining desktop sales, but another minor factor could be AMD's (NASDAQ:AMD) popular Ryzen processor is impacting Intel sales to a small extent. Intel, of course, is not going to stand idle to any threat to its CPU dominion.
Intel Responds to Ryzen
Digitimes reports rumors that Intel is accelerating its schedule to launch chips to counter Ryzen.
"Intel will unveil its Basin Falls platform, i.e. Skylake-X, Kaby Lake-X processors and X299 chipset, at Computex 2017 in Taipei during May 30-June 3 two months earlier than originally scheduled, and will bring forward the launch of Coffee Lake microarchitecture based on a 14nm process node from January 2018 originally to August 2017, to cope with increasing competition from AMD's Ryzen 7 and Ryzen 5 processors, according to Taiwan-based PC vendors.

Meanwhile, AMD is planning to announce its top-end 16-core Ryzen processor and X399 platform in the third quarter to compete for the gaming market."
Of course, Intel pulling in its processors to reach market sooner is going to impact AMD. This is something that AMD investors will want to monitor closely. However, on the flip side, AMD is rumored to be working on a 16 core Ryzen. Frankly, Ryzen is very competitive in multicore and can (to some extent) fight on price point in a worst case situation, while Intel is constrained to try to maintain high margins and investors' expectations.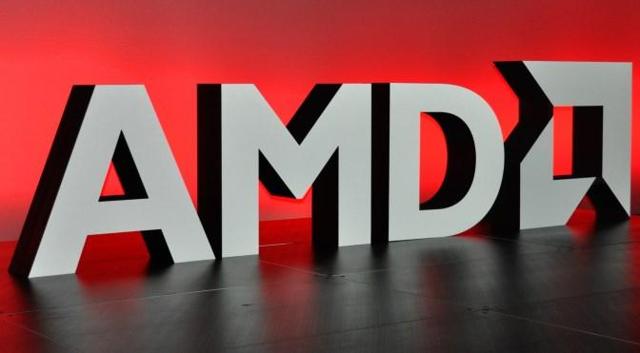 OEMs and Ryzen
AMD announced some big names that are going to support Ryzen by putting out systems based on it. Per our talks with Dell (last March), they were supposed to launch Ryzen systems in mid to late April - but so far we have seen nothing. It is possible Intel is back to its old "marketing money for delays" tactics or at the very least OEM's remember the old rules and do not want to anger mighty Intel. It is also possible it is merely a supply issue brought on by consumer demand. Maybe AMD will shed more light on this during the conference call.
I digress. Interestingly, one would think that the PR/marketing department at Acer would be in overdrive since it is the first OEM out with Ryzen, but as PCWorld points out:
"Acer quietly - very quietly - became the first major PC vendor to announce a prebuilt Ryzen rig. The Acer Aspire GX didn't get any onstage time at the event and only the briefest of blurbs in Acer's press release."
Interesting indeed. I would venture that no one wants to get on Intel's naughty list and have the associated price increases or have marketing dollars removed from the pipeline. Thus, they will delay some and Intel will pull in its chips to reduce the impact of Ryzen. Moving on...
Options Intro
Each person has a different style of investing. I am and have met ultra conservative people that like bonds. Personally, bonds bore me to death. A few percent gain per year - but very safe? I think I'll pass.
I've had lunch with momentum traders who chase what was hot yesterday in hopes it will be hot today. They care not for any fundamentals whatsoever, but I do respect what they do because I simply do not have the nerves or guts to do it. However, when it comes to options, most people fear them - yet they can be safer than common stock.
Any Tool Abused Can Cause Damage
You do not use a claw hammer for dental work. Each tool in life has a specific purpose or use. Options are not different. While they can be very complex, they can also be very simple. Let's look at some simple ways to speculate for or against AMD.
Assumption - for AMD this quarter I think they will beat on revenue but the real catalyst is going to be how AMD guides for future quarters based on projected Ryzen sales. AMD (at this point) has almost two months of Ryzen sales under its belt. They know the adoption rates and should be able to give us some good guidance. If we get positive guidance, then we can expect the stock to rocket. If they do not provide proper guidance or the guidance is ho-hum then we might be in a jam if we are holding AMD stock.
Thus, if we are betting for AMD, we need to be looking at the May 5th options that are out of the money - if they are a reasonable price. If they are unreasonable, we can simply sell covered calls against a portion of our AMD holdings to take advantage of this price premium.
Insurance
Going into earnings we will be insuring out entire holdings via the purchase of puts that are a few points lower than AMDs current price. The odds are nothing is going to happen to cause AMD to magically implode, but it is best to spend a few nickels to insure against catastrophic disaster. That way we can enter earnings and know that worst case - our total exposure to disaster is our premium we paid for the puts and a few dollars of strike difference. (Example: If AMD is at $13.30 and we buy the $10-12 strikes worst case we can force our shares on someone at $10-12 and thus limit our losses.)
Conclusion
We have good expectations for AMD given the community feedback and last month's supply constraints which were partly caused by excessive demand (Note: Some of it was caused by AMD rushing Ryzen out the door.)
We will be insuring our position against the very unlikely chance AMD goes belly up (as we always do for any earnings period). At the same time, we have sold $13 strike puts to capture a very nice yield of .52 per contract. We may buy various out of the money calls to gamble with and we are long AMD stock.
Disclosure: I am/we are long LONG AMD.
I wrote this article myself, and it expresses my own opinions. I am not receiving compensation for it (other than from Seeking Alpha). I have no business relationship with any company whose stock is mentioned in this article.
Additional disclosure: I have sold May 5th puts at a $13 strike in the expectation AMD will be over $13 by expiration. We will buy protective puts on May 1st as insurance. We might buy speculative out of the money calls on May 1st. We own AMD common stock.