Often, prices are lagging fundamentals. But you can't fool fundamentals. Fundamentals drive everything, although they are often late to the party. As such, the lambs who have traded Westmoreland Coal (NASDAQ:WLB) off its fundamentals since the second half of 2016 are currently being slaughtered. Time for reality check has come.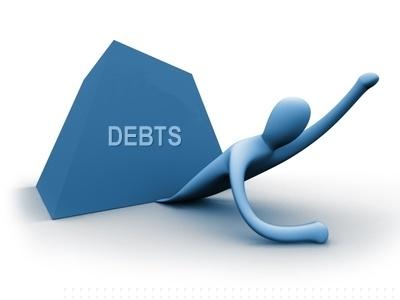 My Prior Coverage, The Analysts, And S&P
Many bulls still cling to the stock despite its weak balance sheet and dismal outlook. Over the last 15 months, investors will not find a negative title about WLB among the coal-related articles published on Seeking Alpha. It amazes me why nobody can see the storm coming. I will not dwell on these bullish or neutral headlines because you can easily find them by searching the ticker yourself. The point I want to highlight is that sentiment has been bullish or neutral all the way down.
One of the reasons for this approach is the fact that many analysts have recently painted a rosy picture for WLB and have not changed their views to-date.
Specifically, Seaport Global Securities initiated coverage in November 2016 with a Buy rating and a price target of $20. FBR Capital Markets raised its price target from $16 to $22 in November 2016, while BMO Capital Markets reissued its "Outperform" rating in March 2017 with a $18 price target.
However, the entire multi-billion dollar equity research industry specializes in mostly saying nice things about companies and their stocks in order to establish positive relationships with management as to pave a path to secure advisory revenues for the investment banking division. That's just how their business model works. I advise you to read Seeking Alpha's CEO Eli Hoffmann's insightful article here.
Meanwhile, I first initiated coverage of WLB in April 2016 and opined that this company has an extremely weak balance sheet primarily due to its excessive leverage in a dying sector. I also noted that several factors will prevent the company from generating sufficient free CF and serving its steeply rising obligations effective 2017, while bankruptcy is not out of the question. You can read my article here.
Fellow SA author Bram de Haas wrote a bullish article in May 2016 noting that Francis Chou's fund initiated a significant long position on WLB.
After having covered companies such as James River Coal (JRCC), Quicksilver Resources (NYSE:KWK), Penn Virginia (PVA), Magnum Hunter (MHR), Saratoga Resources (OTCPK:SARA), Sandridge Energy (NYSE:SD), Halcon Resources (NYSE:HK), American Eagle Energy (NYSEMKT:AMZG), Key Energy Services (NYSE:KEG), Breitling Energy (OTC:BECC), Midstates Petroleum (NYSE:MPO), and others on the way to the graveyard, I can definitely state that funds quite often make blatant investing mistakes and fail big time.
There were a lot of institutions invested in the aforementioned stocks all the way down until bankruptcy. The rush out the door was not quite as timely as what the average investor imagined should have happened. And, of course, Bill Ackman's failures with Valeant Pharmaceuticals (NYSE:VRX) where he lost $4.2 billion, J.C. Penney (NYSE:JCP), Herbalife (NYSE:HLF), Target Corporation (NYSE:TGT) where he lost 90% of his money calling it "one of the greatest disappointments" of his career can't be downplayed either.
S&P Global Inc. (NYSE:SPGI) finally saw the storm coming and agreed with my bearish approach. Although S&P's warning was out one year after mine, it was not too late.
Specifically, a few weeks ago, S&P downgraded Westmoreland Coal's debt and rated it with a "CCC+" rating from "B" on unsustainable capital structure with negative outlook.
According to S&P, the company will be unable to refinance 2018 maturities without a significant boost in coal prices and volumes over the next year.
Furthermore, S&P Global noted that its negative outlook reflects its belief that the company does not have sufficient sources of liquidity from its operations and its revolving credit facility to repay its $306 million currently outstanding term loan due December 2018, adding that it continues to view Westmoreland's liquidity as less than adequate, reflecting its expectation that the company could breach coverage tests if EBITDA were to decline by 15%. As such, the agency views the company's capital structure as unsustainable.
Moreover, S&P wrote that the covenant headroom is tight and, therefore, believes the company could breach its covenant in the next 12 months.
Westmoreland Coal And The Unexpected Rally In H2 2016
As usual, the rising tide lifts all boats. The upward momentum in the coal prices in the second half of 2016 propelled Westmoreland's stock to almost $20 in late November 2016.
Specifically, coking coal prices surged higher with spot premium coking coal reaching about $300 a tonne in H2 2016 from approximately $80 a tonne in H1 2016, supporting Australia's budget and strengthening the Australian dollar given that Queensland produces more than 50% of the world's seaborne coking coal.
Seaborne thermal coal prices were also running hot, reaching about $115 per tonne in H2 2016 from approximately $50 per tonne in H1 2016.
This rally was fueled by the following unexpected reasons:
1) China: All started with the informal ban on explosives in early 2016 that affected both large scale and small producers in top producing region Inner Mongolia, as well as Shanxi and Shaanxi provinces, forcing utilities to buy more expensive coal on the spot market as the supply of cheaper coal under long-term contracts fell.
Second, China announced in Q1 2016 that it reduced the number of statutory working days for its coal miners to 276 a year from 330.
And third, China took measures to curb capacity and trim supply by imposing strict production limits and ordering coal producers to close approximately 1,000 mines throughout the country in order to reduce coal production by up to 500 million tons within 3-5 years as part of President Xi Jinping's drive to curb industrial overcapacity.
On top of that, Chinese government stimulus plans, which saw steel production and demand for power temporarily picked up, added fuel to the fire.
2) Trump's victory: Statistically speaking, Trump's victory in Q4 2016 was unexpected. And, President Trump had repeatedly promised to rescue the coal industry by eliminating unnecessary regulations and rewriting key rules while curbing U.S. carbon emissions and other environmental regulations.
Therefore, many investors clearly believed that Trump's energy policy could alter broader economic trends that are currently shifting the nation's electricity mix from coal-fired generation to natural gas and renewables, by accelerating fossil fuel production on federal lands and sidelining climate considerations.
Reality Checks
The time has come for investors to dump speculation. Time for reality checks has come. Specifically:
1) Coal prices in the U.S. did not follow the Asia Pacific rally: As noted above, seaborne thermal coal prices in Asia Pacific skyrocketed in the second half of 2016, reaching about $115 per tonne from approximately $50 per tonne in H1 2016.
But this rally in Asia Pacific bypassed U.S. coal miners entirely with the prices in H2 2016 for Appalachian coal and coal from the Powder River Basin remaining largely unchanged, as shown here.
Since then, the rally in coal prices in Asia Pacific has faded quickly. Currently, coking coal and thermal coal stand at approximately $200 and $90 a metric ton, respectively. If it wasn't for Cyclone Debbie, they would be even lower. Thanks also to the Cyclone Debbie, prices in Central Appalachia and Powder River Basin have risen slightly relative to their early 2017 levels, but this will not substantially change anything in WLB.
2) Canada phases out coal by 2030: First, Ontario, British Columbia, Quebec, Prince Edward Island, Newfoundland and Labrador, Nunavut, Northwest Territories and Yukon do not utilize coal for power generation while coal-energy use in Manitoba is limited to emergency production.
Meanwhile, WLB generates a significant amount of revenue from its Canadian mines in Alberta and Saskatchewan where its existing contracts expire in 2022 (Paintearth), in 2024-2026 (Sheerness, Estevan), and 2029-2030 (Poplar, Genesee).
Canada's energy policy will severely hit the company's Canadian segment in the coming years on several fronts (i.e. revenue, profits, free CF) and, therefore, it will negatively impact the sustainability of its business overall (i.e. debt refinancing).
Specifically, in March 2016, Canada's First Ministers issued the "Vancouver Declaration" on clean growth and climate change. First Ministers agreed to develop a Pan-Canadian Framework and implement it by early 2017.
In October 2016, the Government of Canada announced that the pan-Canadian framework would include a national price on carbon component, implemented by 2018 through either a carbon tax or a cap and trade system, applicable in each province except those which enact their own comparable carbon pricing mechanism by that time.
In November 2016, Canada announced that despite Trump win, it remains committed to climate policy and speeds up the plan to phase out coal power by 2030 and transition Canada's electricity system towards 90% non-emitting generation sources by 2030, as shown here and here.
Currently, the legislated requirement is 40% renewable electricity by 2020. Obviously, Canada isn't willing to follow Trump's promises of return to the past because it's a threat to the future. According to the linked report above, a national coal phase-out by 2030 will prevent more than 1,000 premature deaths across Canada and result in billions of dollars in health benefits. In addition to carbon dioxide, coal-based power plants emit sulphur dioxide, nitrous oxide, mercury, and other heavy metals, according to the report from Calgary-based Pembina Institute and several health organizations.
On December 9, 2016, the Government of Canada and eight provinces signed the Pan-Canadian Framework on Clean Growth and Climate Change. The Government of Canada has committed to ensuring that the provinces and territories have the flexibility to design their own policies and programs to meet emission-reduction targets, supported by federal investments in infrastructure, specific emission-reduction opportunities, and clean technologies. Details under the agreements are expected to be finalized by the end of 2017.
In March 2017, the federal government handed out one of its first major contracts as part of a promise to run all of its operations on renewable energy within a decade. ENMAX Energy was awarded a five-year contract worth C$131 million to supply the government of Canada's electricity needs in Alberta. The energy company is to provide electricity to 11 government departments, four military bases, and Corrections Canada facilities. As a reminder, the federal Liberals made a promise last November to run all government operations on renewable energy by 2025.
3) The San Juan mine in New Mexico: There is no denying that President Trump has a lot of power to enact new rules and new legislation while removing old regulations.
But he can't change the coal economics to make coal economical for the power plants. He can't prevent renewable power from consistently becoming cheaper and increasing their market share in case nat gas prices skyrocket. He can't make coal greener than natural gas.
And, of course, he can't change the fact that more and more nations, including China, become environmentally conscious while caring about global warming, green solutions, and sustainable living. In short, coal is not economically sustainable no matter what Trump does to support the sector in the short term.
This is why, the Public Service Company of New Mexico ("PNM") announced a few days ago that it is considering shutting down the remaining coal-burning units at its San Juan Generating Station near Farmington in 2022, a move that was applauded by renewable energy advocates but could result in hundreds of laid-off workers.
Pahl Shipley, a spokesman for PNM, said the potential closure would align with the expiration of the company's finance and supply agreements with the owner of the San Juan Coal Mine.
On that front, PNM is on track to shut down two of the plant's four coal-burning units by the end of 2017 and replace the lost power with electricity generated by natural gas units and nuclear, solar, and wind power.
As a reminder, WLB acquired San Juan mine in February 2016 for $127 million and funded this acquisition with expensive debt that bears initial interest at a 7.25% rate plus LIBOR and escalates over time. Also, concurrent with the mine acquisition, Westmoreland entered into a long-term coal supply agreement with the owners of the adjacent San Juan Generating Station ("SJGS"), requiring SJGS to purchase 100% of its coal from the San Juan Mine, with tonnage and pricing adjusting quarterly through 2022.
The San Juan mine currently provides 6 million tons of coal per year to the San Juan power plant. Beginning in January 2018, the mine will reduce supply to 2-3 million tons per year.
4) The other US-based mines: In 2016, its U.S. segment derived approximately 83% of its total revenues from coal sales to five power plants: Public Service Company of New Mexico (28%), Colstrip Units 3 & 4 (22%), Colstrip Units 1 & 2 (12%), American Electric Power (NYSE:AEP) (11%), and NRG Texas Power LLC (10%).
On that front, WLB was notified by the owners of Colstrip Units 1 & 2 that the coal supply agreement will end three years early at the end of 2019. WLB currently sells approximately 2.3 million tons to Colstrip Units 1 & 2 annually.
Meanwhile, the contract related to Colstrip Units 3 & 4, which provides for approximately 6.3 million tons per year, expires at the end of 2019.
The Absaloka Mine has several 2 to 11-year contracts with various parties. In October 2015, Xcel Energy (NYSE:XEL), the owner of the Sherburne County Generating Station, announced a plan to retire Units 1 & 2 of the plant's three generating units in 2026 and 2023, respectively.
The Savage Mine has agreements with two customers which expire in 2017.
The Beulah Mine supplied the Coyote Electric Generating Plant via conveyor belt under an agreement that was not renewed in May 2016. The Beulah Mine currently supplies the Heskett Power Station by rail under an agreement that expires in 2021.
The Buckingham Mine supplies coal to AEP under a five-year coal supply agreement ending in 2019.
5) The WMLP segment: WLB has a majority interest (93.9%) in Westmoreland Resource Partners, LP (NYSE:WMLP). Therefore, WLB's cash flow is dependent, to some extent, upon the ability of WMLP to make quarterly distributions to its unit holders.
In 2016, WMLP derived approximately 77% of its revenues from coal sales to three customers: AEP (38%), PacifiCorp Energy, Inc. (29%), and East Kentucky Power Cooperative (10%).
The Ohio operations supply AEP with contracts through 2018 and East Kentucky Power Cooperative with contracts through 2020.
The Kemmerer Mine supplies the adjacent Naughton Power Station via conveyor belt under an agreement that expires in December 2021 while Naughton's Unit 3 is scheduled to be shut down at the end of 2017. The Kemmerer Mine also supplies various industrial customers, including Tronox (NYSE:TROX) - Green River and Granger and Tata Chemicals North America Inc., through contracts extending to 2026.
6) WMLP's liquidity constraints effective 2017: I mentioned previously that the first WMLP's contracts will expire in 2018 but WMLP's liquidity problems start this year. This is why WMLP announced in October 2016 the close of a unit exchange agreement with WLB, coupled with a quarterly distribution reduction.
According to WMLP, these actions are primarily designed to preserve Westmoreland Resource Partners' ability to continue to make cash distributions to public unit holders. Specifically:
A) The Board of Directors of Westmoreland Resources GP, LLC, general partner of Westmoreland Resource Partners, declared a cash distribution for all unit holders and warrant holders of $0.1333 per unit for its third quarter ended September 30, 2016. The Board elected to distribute at the minimum quarterly distribution level, a reduction of 33% from its previous distribution.
B) The Board declared a distribution of Series A Convertible units to be issued in lieu of a $0.1333 cash distribution to holders of Series A Convertible units. The distribution will be paid on November 14, 2016, to all unit holders and warrant holders of record as of the close of business on November 7, 2016.
C) WLB, the controlling unit holder of Westmoreland Resource Partners, exchanged 4,512,500 common units for an equal amount of new Series B units that do not have rights to distributions.
As a result, the exchange of WLB common units in WMLP for Series B Units of WMLP will negatively affect its cash flow effective 2017. Specifically:
"Since acquiring the GP and a significant limited partner interest in WMLP, we have received quarterly cash distributions from WMLP. Our exchanging of 4,512,500 Common Units for the same amount of Series B Units, which are not entitled to receive such distributions, will cause us to forfeit cash distributions associated with the Common Units, resulting in a decrease of approximately $601,516 in quarterly cash flow based on WMLP's current quarterly distribution amount of $0.1333 per Common Unit. This negative impact to our cash flow could have a negative impact on our business and results of operations as a whole."
Additionally, the conversion of Series B Units of WMLP back to common Units in WMLP is anticipated to result in additional tax losses being allocated to WLB that may occur over multiple years. Specifically:
"The Series B Units are convertible on a one-for-one basis into Common Units on the day after the record date for a cash distribution on the Common Units in which WMLP is unable to make such a distribution without exceeding its restricted payment basket under the WMLP Term Loan Facility and the WMLP Revolving Credit Facility. The Series B Units will also convert automatically upon a change of control or a dissolution or liquidation of WMLP. Upon the conversion of Series B Units to Common Units, allocations of income, gain, loss or deduction will be made to cause the Common Units received to be fungible with the Common Units held by others. It is anticipated that this will result in an allocation of losses or deductions to WMLP. While the conversion of a Series B Unit occurs at a particular time, the allocations may occur over multiple years. If the allocations do not occur in the same year as the conversion, we will have fewer losses or deductions in that year than otherwise might be the case."
7) Negative shareholder equity: WLB's stockholder equity was $188 million (negative) during the good old days in December 2013, has been falling over the last four years and ended up standing at $688 million (negative) in December 2016.
This reveals how much would be left for the stockholders if all assets were sold and all debts paid. Theoretically, negative shareholder equity means the stockholders owe money. But realistically, common stockholders are protected from such a liability by the corporate structure of publicly traded companies.
And, I project that it will continue its journey into negative territory exceeding $700 million (negative) in December 2017.
This is a red flag and an indicator of a very weak balance sheet. Quite often, this is also a harbinger of an upcoming bankruptcy especially when the company is in a dying sector with dismal outlook and no growth potential.
Aside from my forecast that WLB will continue to incur losses in the coming quarters, I also project that WLB will be unable to sell at a premium most of its assets in the coming quarters due to the fact that the coal sector outlook will remain gloomy.
Therefore, it will be unable to record some decent profits through asset sales (including its non-core assets Coal Valley and ROVA whose BV was written down to zero) and push its stockholder equity somewhat closer to positive territory.
Even if WLB does manage to sell them at a premium to their book value (which is highly unlikely), I project that the premium will not be enough to fully offset the negative stockholder equity that is estimated to exceed $700 million by year end.
Nevertheless, WLB's market cap at the current price of about $11.30 per share is about $200 million (positive). To me, this tremendous valuation gap is just insane.
8) Leverage and obligations: As of December 2016, net debt was approximately $1.05 billion, while leverage was almost four times and above three times based on the company's 2016 and 2017 adjusted EBITDA, respectively. If it was in another sector with a bright outlook, this leverage could be manageable. But this is not the case for the coal sector.
Specifically, the amounts outstanding under the Company's long-term debt consist of the following:
Issuance Amount
Issuance Date
Maturity Date
Total Debt Outstanding

December 31,

2016
2015
(In millions)
(MM/DD/YY)
(MM/DD/YY)
(In thousands)
8.75% Notes
$350.0
12/16/14
1/1/22
$
350,000
$
350,000
Term Loan
425.0
12/16/14
12/16/20
323,883
327,172
San Juan Loan
125.0
2/1/16
2/1/21
95,000
-
WMLP Term Loan
295.0
12/31/14
12/31/18
306,189
299,248
Revolver
*
12/16/14
1/1/22
-
1,970
WMLP Revolver
*
10/23/15
12/31/17
-
-
Capital lease obligations
Varies
Varies
Varies
55,061
71,168
Other debt
Varies
Varies
Varies
16,464
7,251
Total debt
1,146,597
1,056,809
Less debt discount and issuance costs, net
(37,531
)
(36,630
)
Less current installments
(86,272
)
(40,822
)
Total non-current debt
$
1,022,794
$
979,357
The following table presents aggregate contractual debt maturities of all long-term debt:
December 31, 2016
(In thousands)
2017
$
88,660
2018
324,291
2019
19,057
2020
340,223
2021
22,750
Thereafter
351,616
Total debt
$
1,146,597
Moreover, WLB's contractual obligations and commitments as of December 31, 2016, are as follows:
Payments Due by Period
Total
2017
2018-2019
2020-2021
After 2021
(In millions)
Long-term debt obligations (principal and interest)
$
1,444.4
$
147.3
$
498.7
$
448.4
$
350.0
Capital lease obligations (principal and interest)
59.0
35.3
17.1
5.0
1.6
Operating lease obligations
30.9
9.6
13.5
2.7
5.1
Purchase obligations
17.1
16.5
0.6
-
-
Reclamation obligations (1)
1,020.1
39.9
140.5
149.8
689.9
Other long-term liabilities (2)
727.8
20.2
43.2
45.3
619.1
Totals
$
3,299.3
$
268.8
$
713.6
$
651.2
$
1,665.7
First, WLB's debt is expensive. The 8.75% notes aside, the $350.0 million term loan, the San Juan loan, and the WMLP loan have interest rates of 7.5%, 8.01%, and 9.45%, respectively.
Second, payments due in 2017 total almost $269 million with $147 million being debt obligations. As such, the company will most likely be unable to generate adequate cash this year given that it expects to sell about 45 million tons in 2017, which is about 18% down from 54.7 million tons sold in 2016, generating free CF at approximately $125 million.
Third, its obligations triple in 2018-2019 and 2020-2021, reaching $713.6 million and $651.2 million, respectively. However, due to the reasons mentioned in the previous paragraphs, we project that WLB's coal volumes will continue to decline in 2018 and later.
Therefore, even if WLB generates enough cash this year to serve a big part of its obligations, it will definitely have a very difficult 2018 trying to generate adequate free CF and serve its mounting debt in this murderous coal market.
That said, the company will most likely seek ways to refinance its debts and amend their terms (i.e. extend loan maturities) in late 2017.
But the negotiations with the existing lenders or potential new ones will take place amid declining coal volumes on a YoY basis and uncertainties associated with expiring contracts in the next 2-5 years. The lenders know that early cancellations and/or non-renewals, which are very likely in this dying sector, will result in declining free CF, if any. In other words, the company will negotiate from a position of weakness.
This key headwind, coupled with dismal coal outlook, will not allow WLB to borrow money on favorable terms given also that most banks (both American and European banks) have already stopped financing many coal projects, as shown here, here, here, here, and here.
As a result, I project that WLB will not manage to significantly lower the existing interest rates. Extending the loan maturities is likely, but this is not enough, in my opinion. This is the typical "kicking the can down the road" case.
Takeaway
Just because the coal industry came back from terrible downturns in the past (i.e. 1930s), it doesn't mean it will bounce back this time. Disruptive technologies, environmental concerns, and cheaper alternatives always push some sectors to extinction in an evolving economy.
On that front, China, the world's largest coal consumer and producer, has not changed its intention to reduce its coal use and decarbonise its economy. China recently announced halt to construction of 30 large coal-fired plants, with a total capacity of 17 GW, and suspension of a further 77.5GW of pre-construction coal plant proposals.
That said, the outlook for coal is lousy, and this is here to stay. Coal is in secular decline as more and more combined cycle natural gas plants get built and more solar and wind capacity comes online. Given that no one can reverse the fundamental economic law, coal is gradually becoming more dispatch power than base load as indicated by the fact that U.S. coal consumption has declined 27% since 2005 from 1.02 billion tons to 739 million tons in 2016, its lowest level in nearly four decades. More than 60% of coal-fired U.S. power plants are more than 40 years old, nearing the end of their useful lives. And, there is little to stop the retirement of these plants in coming years and their replacement with a combination of gas, wind, and solar.
After all, I believe WLB will face significant difficulties in being in compliance with all covenants and meeting its obligations effective late 2017. WLB's ability to maintain compliance with its covenants is highly uncertain due to declining free CF, given that certain of the long-term contracts are set to expire in the next several years and WLB will most likely be unable to successfully renew some or all of these expiring contracts in a dying sector. I don't really see quick and easy fixes to this situation.
Furthermore, significant impairments to the affected mine(s) are very likely, should the mine(s) be unable to execute a new long-term coal supply agreement. Given also that the company will hardly find additional equity capital or sell material assets at a premium to their book value, WLB's equity is not ownable.
To me, better opportunities exist elsewhere. Value investors had better steer clear of this stock at the current price of approximately $11.30 because of its significant downside potential.
If you look for low-risk, deep value stocks and low-risk, high-yield dividend stocks, sign up for a 2-week Free Trial for Value Investor's Stock Club. Members get our best ideas on unknown/underfollowed, deep value stocks that are potential multi-baggers, dividend stocks with 8%+ yields, trade alerts for when we close positions and an active chat room to stay ahead of the crowd. Please check out why our subscribers have given us unanimously 5-star rating and outstanding reviews.
Also, we strongly encourage you to follow us by clicking on the "Follow" button. This will enable you to receive our insightful articles that will help you make better investment decisions.
Disclaimer: The opinions expressed here are solely my opinion and should not be construed in any way, shape, or form as a formal investment recommendation. Value Digger does not accept any liability for any loss or damage whatsoever caused in reliance upon such information. Investors are advised that the material contained herein should be used solely for informational purposes. Investors are reminded that before making any securities and/or derivatives transaction, you should perform your own due diligence. Investors should also consider consulting with their broker and/or a financial adviser before making any investment decisions.
Disclosure: I/we have no positions in any stocks mentioned, but may initiate a short position in WLB over the next 72 hours.
I wrote this article myself, and it expresses my own opinions. I am not receiving compensation for it (other than from Seeking Alpha). I have no business relationship with any company whose stock is mentioned in this article.
Editor's Note: This article covers one or more stocks trading at less than $1 per share and/or with less than a $100 million market cap. Please be aware of the risks associated with these stocks.