When a company has a history of erratic earnings surprises, the future will likely bring more of the same. I pointed this out in my article "There Are Serious Issues With URA," in reference to Cameco Corporation (NYSE:CCJ).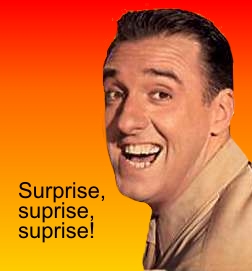 As an investor, you shouldn't be hearing this from Gomer Pyle. But based on the many comments on the previously mentioned article and my first bearish article on uranium, the miss in Q1 earnings must have come as a surprise to many. This makes the fourth miss in the last five quarters for CCJ.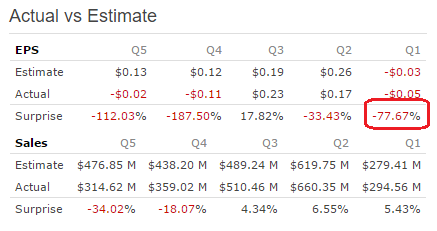 Source: Portfolio123 (affiliate link)
This must be painful for investors in CCJ and also the Global X Uranium ETF (NYSEARCA:URA), which has 20% of its assets in CCJ.
Uranium Glut
The Q1 results were hampered by the ongoing oversupply of uranium as reported by CCJ management:
The Canadian company said its results were also hurt by weak uranium prices amid a prolonged glut.
Adding to market uncertainty are the recently filed Westinghouse U. S. division Chapter 11 bankruptcy protection and the slow restart of nuclear reactors in Japan. The Westinghouse situation might impact the completion of four AP1000 reactor units in Georgia and South Carolina. As for Japan, a picture is worth a thousand words.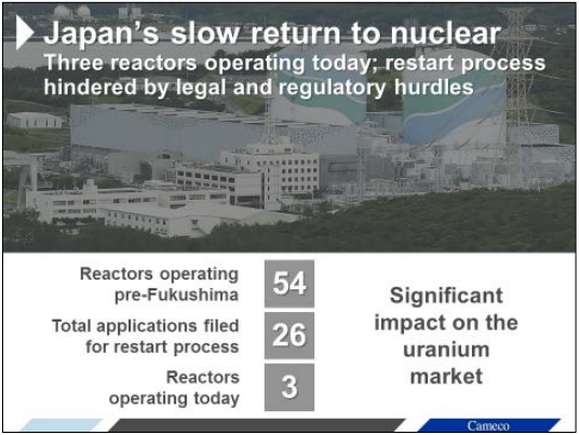 Source: Cameco earnings slides
However, according to CEO Tim Gitzel, it is not all bad news out of Japan:
The Osaka high court has overturned an injunction preventing the operation of can size to Takahama reactors, and these reactors are now expected to restart in May and June of this year. Further, last month, the Hiroshima District Court dismissed an application for a temporary injunction seeking to shutdown Shikoku's Ikata reactor. And recently, Kyushu Electric received approval at the local level to restart its Genkai 3 and 4 reactors; these developments bring more clarity to the restart process and hopefully creates a momentum for additional restarts in Japan.
Contract Cancellation
The cancellation of the $1.3 billion uranium supply contract with Tokyo Electric Power Company Holdings, Inc. (TEPCO) contributed to CCJ's Q1 loss. The good news is that the company will likely achieve a favorable result in the dispute resolution which is ongoing.
CRA Case
I touched on the legal challenge by the Canadian government regarding what is perceived to be a tax dodge by CCJ in the order of $2.2 billion in the article "There Are Serious Issues With URA." There won't be a decision on this issue for at least a year. My current thinking is that there will be an out-of-court settlement that will essentially be a slap on the wrist. This is despite my belief that CCJ is guilty as charged. The truth is that Canadians are wimps (I'm allowed to say that because I'm Canadian).
My Predictions
CCJ might very well drop down to the next support level of ~$7.25, at which point it will be an attractive investment opportunity. Until that point in time, I rate CCJ as a hold -- not a sell and not a buy.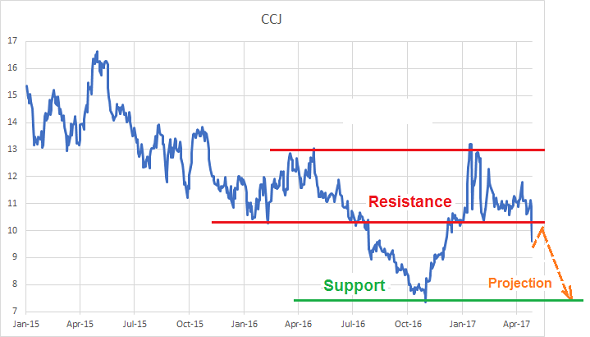 Source: Data taken from Quote Media; Charting Tool: MS Excel
There are better investment opportunities out there, and it's not worth trying to catch a falling knife. CCJ has already fallen a long way, making a short position risky. My stance might change from hold to buy, however, toward the end of the summer if the stock price begins to rise. This strategy is based on statements made in the Q1 earnings call transcripts:
…in the second and third quarters of this year, we expect the pricing on deliveries to yield similar results to the first quarter with a higher average realized price expected on deliveries in the fourth quarter. And with inventory building as production and purchases exceed deliveries early in the year our cash flow will largely follow the same pattern as deliveries.
In other words, second and third quarters will be more of the same, but look for better results in the fourth quarter.
If you have been reading my articles and taken a short position in URA, then I'd suggest staying short with a profit target of $11. Move your stop-loss from $19 down to $15.50. Take profits below $12.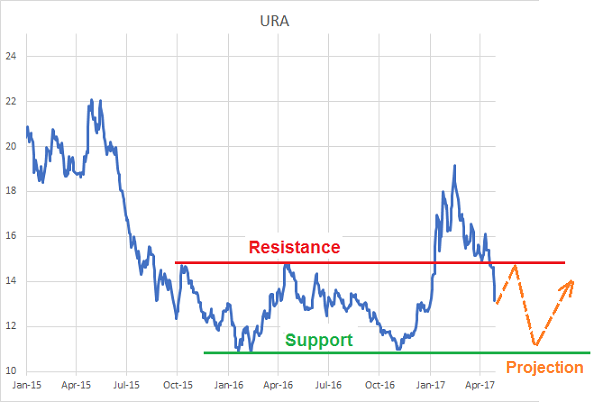 Source: Data taken from Quote Media; Charting Tool: MS Excel
As I stated in my previous article, 15 of 22 stocks held by URA are penny stocks (see table below). Many of these companies will fail in the next couple of years, or require significant share dilution to remain solvent.
It is likely that the first casualty will be Paladin Energy Ltd. (OTC:PALAY), which has been suspended from trading pending a dispute with CNNC International (OTC:CNNCF). The dispute settlement will ultimately determine whether or not PALAY is an ongoing concern.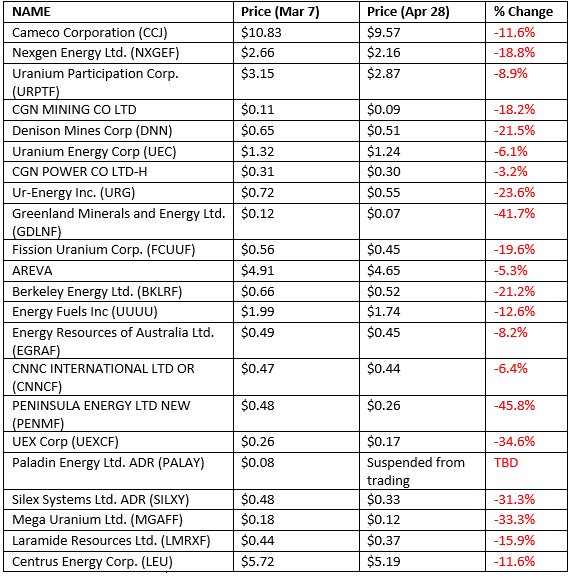 Source: Globalxfunds.com
Trade Risks
The risk for holding URA short is an unexpected large move upward in the price or uranium. This could cause a large positive swing in price for the penny stocks held by the ETF.
Wrap-Up
CCJ has a history of earnings misses, so it should be no surprise they missed in Q1. There is an ongoing glut in uranium supply. The Westinghouse Chapter 11, the slow restart of reactors in Japan, and the CRA and Tepco disputes make for continued uncertainly. On the positive side, Japan is showing some positive signs regarding the restart process. Uranium shipments and price should pick up in Q4. CCJ presently has a neutral rating, but would be an attractive investment in the ~$7.25 price range or if the price starts to rise toward the end of the summer. Remain short URA with a price target of $11, and move the stop-loss from $19 to $15.50.
Disclosure: I/we have no positions in any stocks mentioned, and no plans to initiate any positions within the next 72 hours.
I wrote this article myself, and it expresses my own opinions. I am not receiving compensation for it (other than from Seeking Alpha). I have no business relationship with any company whose stock is mentioned in this article.