After the market closed last Tuesday, I was on CNBC for about 20 minutes to discuss the results of the current earnings announcement season based on our latest Navellier.com Earnings Scoreboard. Clearly, positive first-quarter announcements and guidance are propelling the overall stock market higher, as the S&P 500 rose 1.53% last week, delivering a small (+1%) gain for the S&P 500 during the month of April.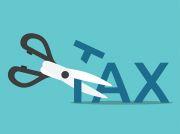 President Trump's tax plan has clearly lifted the market's spirits. Highlights include a maximum 15% corporate rate (down from 35%), no border adjustment tax, and just three individual tax brackets: 10%, 25%, and 35%. The 3.8% Obamacare tax on investment income would be eliminated, as well as many itemized deductions, except for mortgage interest and charitable donation deductions. The alternative minimum tax (AMT) and estate tax are also gone in Trump's tax reform proposal.
The big surprise was that the state income tax deduction against federal taxes would be eliminated. That could encourage folks to move to states with no state income tax, like Florida, Nevada, Texas, Washington, and Wyoming, while punishing high-tax states like California, Hawaii, Illinois, New York, and Oregon. All in all, Trump's tax plan would be positive for business and would be the biggest reform of income tax policies since 1986.
The stock market rose last week after the results of the preliminary French election came in, based on the belief that France will not be leaving the European Union. That is because the market currently assumes that the more moderate Emmanuel Macron will defeat the nationalist candidate Marine Le Pen in the May 7 runoff election for President - just like the polls showed that Brexit would fail and Trump would lose!
Macron is an interesting candidate in that he seems to want to please everyone, but no one seems to know what he stands for. In other words, Macron is a skilled politician who may be able to build a coalition. However, Macron is horrible in debates and is a bit odd in that he married his high school teacher after professing his love for her when he was only 17 - even though she was married and had three children! What might be frowned on in the U.S. is dismissed in France, but if Macron becomes too closely scrutinized, or appears weak in upcoming debates, the more decisive and assertive Le Pen could win.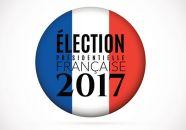 If Le Pen prevails and surprises all the political pundits to become the next French President, the stock market might stumble at first but it would likely not stay down for long, since Treasury bond yields would likely fall in conjunction with the capital flight out of the European Union. I remain amazed that Treasury bond yields have plummeted, even though inflation has moderated as energy prices have declined in recent months. These low bond yields are expected to boost stock buy-back activity, since many companies will likely continue to sell bonds to buy back their outstanding shares.
Earnings are Growing Faster than Stock Prices!
Meanwhile, America remains in what I call a "Goldilocks" environment where interest rates remain accommodative, so yield hungry investors continue to turn to dividend growth stocks for better total returns. Under Trump's proposed tax plan, bond investors will likely continue to favor high-dividend stocks as an income alternative. Since dividends are largely taxed at a maximum federal rate of 23.8% (or 20% under Trump's proposed tax plan), while Treasury bond investors have to pay maximum federal tax of 43.4% on interest income (35% under Trump's proposed tax plan), dividend stocks should retain their massive after-tax advantage for wealthy investors. As a result, any time the 10-year Treasury bond yield gets near the S&P 500's dividend yield, stocks are attractive. The 10-year Treasury bond now yields 2.29%, which is only 34 basis points above the S&P 500's annual dividend yield of 1.95%.
Furthermore, on April 5th, Fox Business reported that the corporate earnings environment is the strongest in over five years and is expected to get even stronger in the upcoming quarters. On April 30th, CNBC reported that the first-quarter earnings announcement season is going well, with the average stock posting almost a 12% annual earnings growth.
However, I must remind you that good earnings tend to be released early, so the stock market could get bumpier in May. When all the numbers are in, the S&P 500's first-quarter operating earnings are expected to rise 9.1%, with energy and technology leading the way. Looking farther out, I expect the earnings environment to get progressively stronger and may even reach 20% annual growth if corporate tax reform is passed in the upcoming months.
Many technology stocks have posted better-than-expected earnings, pushing NASDAQ over 6,000 for the first time. Through April 30, the S&P is up 6.53% -- not bad - but NASDAQ is up almost twice as much, 12.43%. The biggest-capitalized "A" list NASDAQ stocks - Apple (NASDAQ:AAPL), Alphabet (NASDAQ:GOOG), and Amazon.com (NASDAQ:AMZN) - are up 24.35%, 17.27%, and 24.31% (ytd), respectively.
Since the S&P and NASDAQ indexes are cap-weighted, they may seem to be a bit "cap heavy" due to the lofty performance of these leading technology stocks, but our friends at Bespoke reported on Friday April 28th, that the S&P 500, on both a cap-weighted and equally-weighted basis, closed April the same - just 0.52% below all-time highs.
*(Please note: Louie Navellier does not currently hold a position in AAPL, GOOG, or AMZN but has previously. Navellier & Associates does currently own a position in AAPL, GOOG, or AMZN for any client portfolios).
Putting these numbers together, the stock market is not going up as much as corporate earnings, so price-to-earnings ratios are actually contracting - even as the market rises. The big fear, however, is a slowing economy. On Friday April 28th, the Labor Department released its flash estimate of first-quarter GDP growth at an annual pace of 0.7%, down from a 2.1% rate in the fourth quarter and below economists' estimate of 0.9%. A drop in government spending (-1.7%) and an abrupt deceleration in consumer spending (falling from 3.5% to only a 0.3% annual pace) were the primary reasons why first-quarter GDP growth slowed.
The fact that tax refund checks were delayed clearly hindered consumer spending, since retail sales declined in February and March. Furthermore, on April 28th, New York Times reported that a slowdown in vehicle sales and other big-ticket items also impacted first-quarter GDP growth. First-quarter GDP calculations are often distorted by seasonal adjustments, but economists are expecting second-quarter GDP growth to grow by at least a 3% annual pace. In the meantime, the good news is that the slow first-quarter GDP growth will likely help to keep Treasury bond yields artificially low, which should help support higher overall stock prices.
The bears that are calling a market top at these levels neglect to discuss the strong earnings environment and the fact that Treasury bond yields remain remarkably low, so please dismiss the fear mongers and the fake news that plagues Wall Street and Main Street. As always, a best defense is a strong offense of fundamentally superior stocks, so please continue to enjoy this positive earnings announcement season.
Disclosure: *Navellier may hold securities in one or more investment strategies offered to its clients.
Disclaimer: Please click here for important disclosures located in the "About" section of the Navellier & Associates profile that accompany this article.