Back in early March, I wrote that Under Armour (UA,UAA) could become the next Nike. I wrote this piece after the company had fallen 25% in one day after posting their Q4 2016 earnings report. This price decline was similar to what happened to Nike (NKE) in the late 1990s as it matured from its high growth days.
Under Armour recently shot up 10% after reporting better than expected revenue and earnings numbers for Q1 2017. With this new price level in mind, my first quarterly update on my call will examine the company's most recent earnings report. Let's start with the good because there was far less of that.
The Good:
As mentioned above, Under Armour beat on both the top and bottom lines. The company posted $1.1 billion in revenue and a loss of 1 cent per share. The revenue number beat Wall Street expectations by $8 million and the EPS number beat by 3 cents. On top of that, the company also maintained its full-year top line guidance of 11%-12% growth.
In my original article on Under Armour, I discussed how international growth was an important thing to track for the company and in this area they did not disappoint. The company's total international sales grew 52% during the quarter. By specific international location, the sales growth was 55% in EMEA, 60% in Asia-Pacific and 30% in Latin America.
That's about it for the good. Now on to the bad.
The Bad: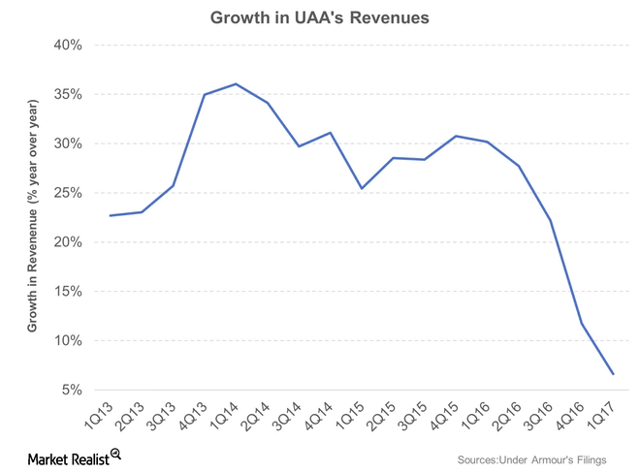 (Source: Market Realist)
Under Armour has revenue issues that go beyond maturing from its high growth stage. Back in March I wrote, "It is very important for Under Armour to be ahead of the curve on trends in the US due to the fact 83% of its revenue is currently generated in the country." Under Armour actually saw its North American sales fall 1% in the Q1 2017, which is a major red flag. There were two main reasons for this decline.
The first is the 2016 bankruptcy of Sports Authority, one of Under Armour's biggest brick-and-mortar retail partners in the US. Under Armour has attempted to weather that loss through partnerships with Kohl's (NYSE: KSS) and DSW (NYSE: DSW), but noted in its Q1 release that, "new distribution was more than offset by the absence of business lost to bankruptcies in 2016." This hints to the fact that sales from these new chains were lower than the management had expected.
The second reason North American sales declined was the major slowdown in footwear sales, which were up only 2% year-over-year. This compares poorly to the average sales growth of 55% over the past eight quarters. The main cause of this disappointing result was the lack of success of the Curry 3s, the newest iteration of NBA superstar Steph Curry's line of shoes. Since releasing the line in 2015, Under Amour has done little to alter the Curry shoes.
Curry 1s: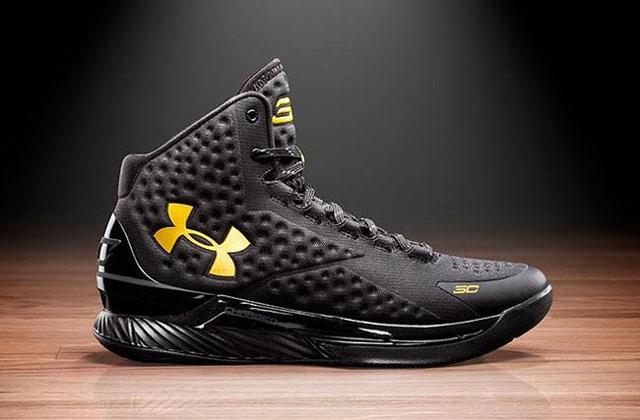 Source
Curry 2s: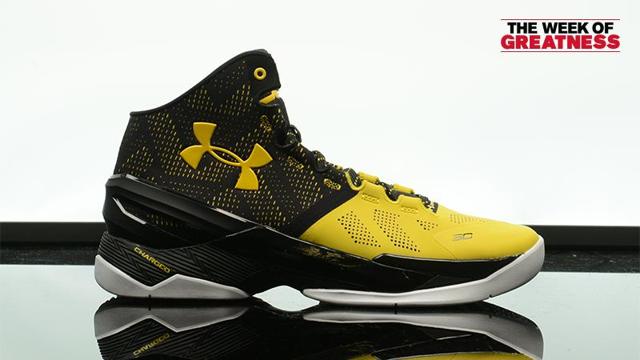 Curry 3s: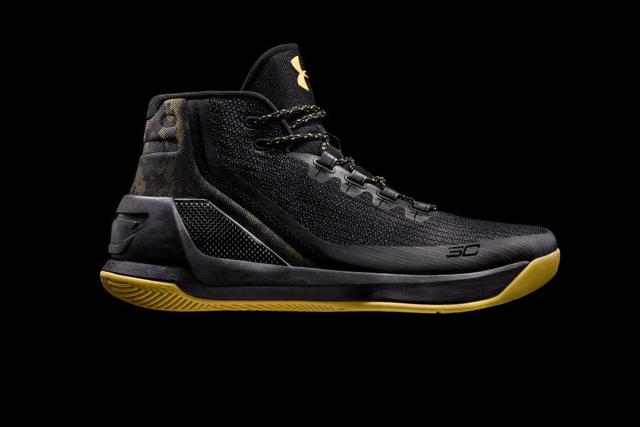 Source
This lack of differentiation has caused consumers to lose excitement over the new releases of the shoe line. One thing to point out is that Steph Curry has suffered multiple ankle injuries throughout his career, which forces him to wear high-top shoes. This limits Under Armour at a time when low-top shoes are becoming increasingly more popular amongst basketball players. In an attempt to combat this, the company has released low-top versions of some of the shoes above. Curry often warms up in these low-tops, but these will never garner the same attention as his in game sneakers. Plank noted that for the release of the Curry 4s, Under Armour will "retool" its approach and will focus on strengthening innovation.
One final thing to note, which I didn't back in March, is the lack of growth Under Amour has seen from its connected-fitness category. The category returned a little under $19 million in Q1 2017, up only 2.3% year-over-year. Under Armour has invested over $700 million in connected-fitness since 2013 and has yet to see any momentum in the area. This is a difficult market to succeed in, as we've seen from the struggles of Fitbit (NYSE: FIT) since its IPO in 2015.
Conclusion:
While Under Armour reported better Q1 results than Wall Street expected, I believe this was due to an extremely low bar that was set by analysts and the company. Overall, I was not as excited as other investors at the results of this quarter. This was the first ever quarterly loss the company has faced since going public in 2005.
Despite remaining bullish on the long-term prospects of the company, I actually sold the entire position I had created in March. I did not think Under Armour did enough to solve a lot of the issues it faces and the 10% run up gave me the opportunity to lock in some gains. The stock has since started to come back down near the levels it was trading at in March. I will be watching this stock closely and look to get back in around $16-$17, but as of right now I would rate Under Armour as a hold. I still believe that over the next 5 years this company has a chance to be the next big athletic apparel retailer, but this quarter was definitely a step in the wrong direction.
What to watch for next quarter:
Will their partnership with Kohl's help Under Armour start growing in North America again?
Will Under Armour continue to grow at such high rates overseas?
Will they sign any big NBA rookies following the 2017 NBA Draft on June 22nd?
Will the connected-fitness category start to gain any traction?
If you would like to follow along with my analysis on Under Armour and get alerted on my quarterly updates, I would encourage you to hit the follow button next to my name at the top of the page. I enjoy interacting with my followers so please comment below!
Disclosure: I/we have no positions in any stocks mentioned, but may initiate a long position in UA over the next 72 hours.
I wrote this article myself, and it expresses my own opinions. I am not receiving compensation for it (other than from Seeking Alpha). I have no business relationship with any company whose stock is mentioned in this article.