With my Mad Hedge Fund Trader Profit Predictor Market Timing Index sitting dead on 50, there is absolutely nothing to do today.
It is a perfect coin toss whether the next market move is up or down, provided that the coin doesn't land on its edge.
So, I'll take this opportunity to give you the current state of play in the financial markets.
And I'll tell you my conclusion up front: It's time for you to step up your game.
I make the effort to call every one of my subscribers at least once a year. In recent months, I have heard a recurring theme. That is, after my readers pick themselves up off the floor.
The Trade Alerts are getting harder to execute. By the time they get Trade Alerts, markets have moved. As a result, readers' performance is trailing my own.
Some speculate that big hedge funds are jumping on my alerts and executing before individuals can get in.
To prevent this from happening, I focus entirely on large cap stocks, bonds, and commodity markets.
While the combined buying power of my followers is about $1 billion, I doubt I'll be moving the S&P 500 (NYSEARCA:SPY) or the Treasury bond (NYSEARCA:TLT) market any time soon.
The real problem is that market volatility (VIX) is hugging multi decade lows. And it is about to go even lower.
With no real action expected out of Washington for the next six months the VIX could trade as low as the $8 handle before this is all over.
Be prepared to be bored to death.
Low volatility brings low options prices.
Five years ago, when volatility regularly traded up to the $50 handle, we often made $3,000-$4,000 per position. Now we only make $1,000-$2,000.
And because major macro events, like elections, have become so unpredictable, I have shortened the maturity of my option positions, and therefore reduced my risk.
That cuts into profits even further.
I have offset this lower profitability by ramping up my own aggressiveness, doubling the number of Trade Alerts I send out.
This has worked fabulously well, tripling my own trading performance over the past six months.
Also helping has been the introduction of my Mad Hedge Profit Predictor Market Timing Index which has proved incredibly accurate at calling short-term market moves.
The world is becoming more algorithmically driven, so why shouldn't I? Why shouldn't you?
Still, this isn't helping you if you aren't getting the trades done.
Let me tell you that there is more than one way to skin a cat. Here are a couple of ideas to help you deal with the falling profitability of the option spread strategy:
1) Selling Short an Out-of-the-Money Put
Whenever you slap on a call spread, simultaneously sell short a put option on the same security 10% out of the money with the same number of contracts.
Similarly with put spreads, you can sell short an out-of-the-money call position in an equal amount.
The proceeds you earn from this put sale should pay for half or all of your position, getting you in for free.
This should cut the cost of the overall position and double the profitability. However, your risk is also increased.
By the way, this strategy was originally recommended to me by an options trader in Chicago who never picked up the check for dinner. He liked getting everything for free.
2) Option Ratios
When executing a call spread, instead of using a 1:1 ration, go for 1:2. This means buying one deep in the money call options, then selling short two not so deep in-the-money call options against it.
The same approach works for put spreads.
That way, the selling of the extra call finances your long position and gets you in for free, or close to it.
You are taking extra risk here in that if the stock goes up too much, you become net short, and your margin requirement increases.
Since we seemed doomed to small narrow trading ranges for the foreseeable future, the risk of this happening is reduced.
Just remember that when the wheels fall off a trade like this, you need to stop out of the call spread AND the short put ASAP.
3) Outright Puts and Calls
Forget spreads, and just do outright calls and puts. They allow you to more effectively capture what little volatility we get.
Go long dated, like out three months, so the time decay doesn't kill you.
And cut your size in half, to a 5% position, because individual options have far more risk.
The danger here is that if the stock doesn't move you lose your entire investment.
With options spreads you reach your maximum profit point if the underlying stock doesn't move which is why I use them in this kind of market.
I know from talking to followers who use these alternative, more aggressive strategies that they have closed the performance gap with me.
In fact, many are earning more than I do. Tales of 100% annual returns are not unheard of.
Following a market timer who is right 80%-90% of the time gives you a lot of leeway.
As markets evolve, old trades will die out and new ones will become available.
This is the nature of markets.
I'll try to keep you on top of the next new way to make money on a low risk, high reward basis.
Eventually, high volatility will return, taking options prices through the roof.
Then we will return to an outright put and call strategy which made us all fortunes during the dark days of 2008 and 2009. But that could be years off.
Until then, we will just have to keep our heads above whatever, which I am happy to help you do.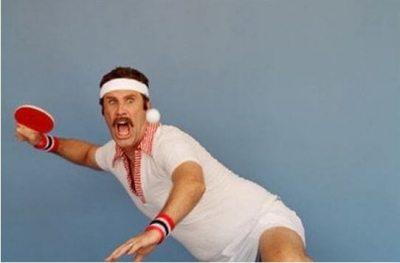 It's Time to Step Up Your Game
If you'd like to receive ALL THE CURRENT CONTENT from The Mad Hedge Fund Trader in your inbox every day premarket and PROPRIETARY TEXTED Trade Alerts which have averaged 37.76% annually since inception (11/29/10), subscribe through Seeking Alpha Premium Authors*
*Value-Added Investment Services From Top SA Contributors
Disclosure: I/we have no positions in any stocks mentioned, and no plans to initiate any positions within the next 72 hours.
I wrote this article myself, and it expresses my own opinions. I am not receiving compensation for it. I have no business relationship with any company whose stock is mentioned in this article.