The April jobs report was a nothing burger. Nothing has changed: Jobs are still growing at a modest pace, and that pace has weakened a bit over the past year or so. The economy is most likely still growing at slightly more than a 2% trend rate.
Things won't get better until the burdens of taxes and regulations get lifted. The Trump administration is making progress towards this end, but there hasn't been enough so far to make a significant difference. Efforts to reform the tax code are more important than healthcare reform, in my view. If the economy can be boosted a higher trend growth rate path, then lots of reform becomes possible.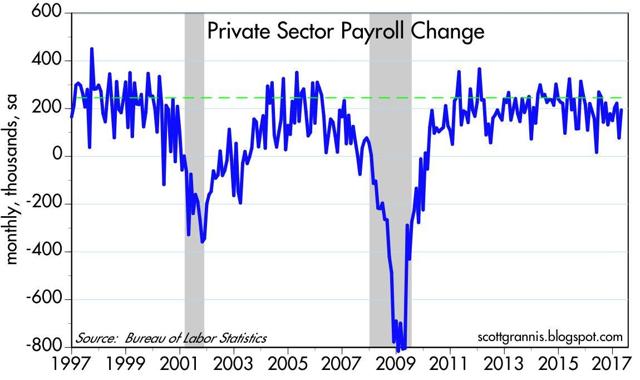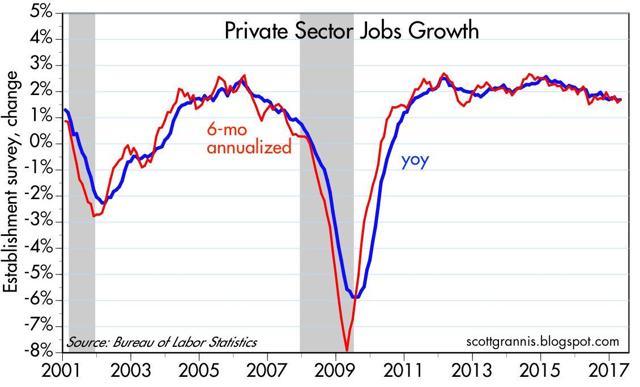 These two charts are all you need to understand the jobs climate. Monthly reports can be very volatile, so you have to consider 6- and 12-month growth trends. Private sector jobs - the only ones that really count - have grown by 1.7% over the past 6 and 12 months. Ho-hum. That, plus the 0.5-0.6% rate of productivity over the past several years gives you overall GDP growth of a bit over 2%.