While Boeing (BA) has to make a decision on the launch of a Boeing 737 MAX 10 soon and saw its Boeing 737 MAX 9 choosing the skies recently, the jet maker is already looking at a development that should cover a market previously served by the Boeing 767 and Boeing 757.
Competitor Airbus (OTCPK:EADSF) presents its Airbus A321neo LR as a Boeing 757 replacement aircraft, but not everybody is in agreement with this. Boeing has very little to offer in this segment, but has recognized the potential of this spot in the market. For Boeing, it is key not only to hit the correct spot on the market with just 2 aircraft but also to make this a financial success.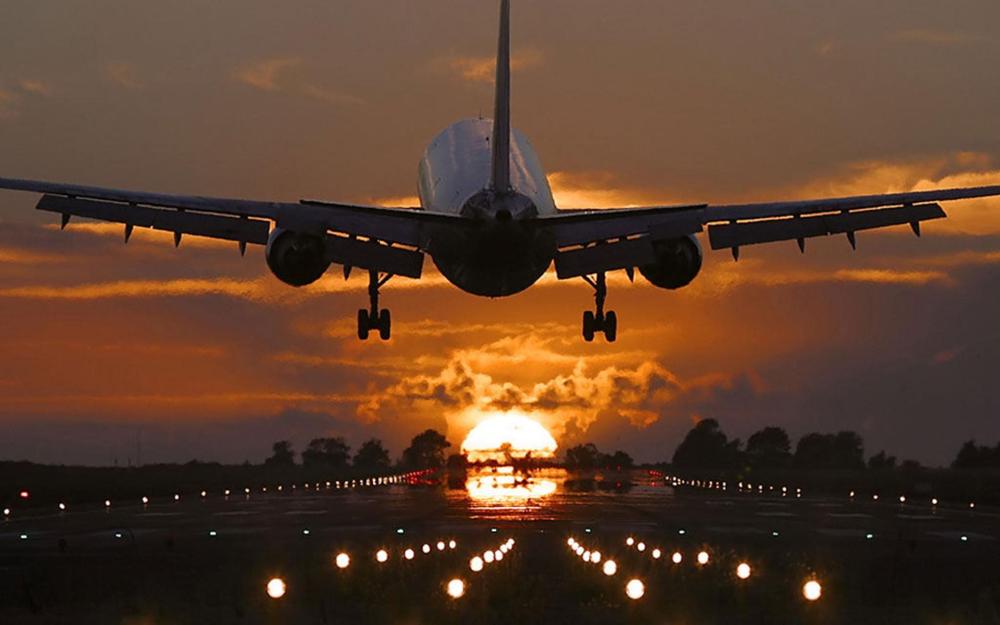 Source: Wallpaper Better - Free PC HD Wallpapers,mobile HD wallpapers,tablet HD wallpapers Download
In a previous article, I already had a look at what the Boeing 797X could look like. In this article, I want to have a look at the financial side of the development to see whether it is worth it for Boeing to pursue this project.
In upcoming articles, I will deepen the financial scope for the Boeing 797 program financials but for now this is good start to see whether there even is a possibility for Boeing to make things work.
Demand
When working on defining the business case for a certain aircraft, it is not only important to have an idea what the aircraft is supposed to do in terms of range, capacity, cost and fuel efficiency but also what the number of expected number of aircraft that the jet maker can realistically sell over the life of the aircraft program is.
Pinpointing the demand for a Boeing 797X family with 220-260 seats is quite difficult, because the market potential that Boeing defined for the entire small wide body aircraft segment stretches all the way from 230 to 340 seats. The demand for this segment is 5,100 aircraft shared with the Boeing 787-8, 787-9, the Airbus A330 series and the Airbus A350-900.
In late 2015, Boeing, by the mouth of John Wojick, said it should be able to easily sell 2,000 aircraft. Last year this estimate was raised to 2,000 to 5,000 jets. This year the 5,000 figure was mentioned once again. All in all, the potential of the entire NMA segment seems to be 5,000 aircraft and Boeing expects to easily sell 40% of it.
Development costs
Credibly estimating development costs is difficult, since every development is different and has a lot of moving bits and pieces and challenges. For the newest generation jets the developments costs were around $15B-20B: $15.4B for the A350 in 2017 and $19.2B for the Boeing 787.
Being a smaller aircraft one might expect the Boeing 797X to have lower development costs. This, however, is not necessarily true. A smaller jet needs to be developed, but money still goes into developing systems, sizing systems from other aircraft down (or up) and producing the tooling equipment. I think that a new aircraft development will cost Boeing roughly $15B, which excludes the losses on the early built aircraft which have a higher production cost and lower price tag.
Aircraft pricing
So in terms of the financials, we now have the development costs and the units and we can already compute that Boeing will need to generate $7.5 million in profits per airframe to cover the development costs.
Airlines already know what they are willing to pay for such an aircraft and that would be $70-80 million, which would put a catalog value for the aircraft at roughly $135-150 million.
Profit Margin
If we take the mid-point of the $70-80 million range, we would get to an average sales price of $75 million per airframe. Profit margins of 20-25% are realistic for a matured jet being produced efficiently, which would indicate that the profit per airframe would be around $15-18.75 million. This means that Boeing should be able to build the twin-aisle Boeing 797X for roughly $55-60 million, which might be challenging for Boeing given that the smallest wide body jet it currently sells to passenger airlines is the Boeing 787-8, which costs roughly $117 million and is likely to cost tens of millions more to produce than what the productions costs for the Boeing 797X should be.
Feasibility
So for Boeing the most important question is whether it can drive production costs to a point where it can achieve the required profits. In order to do so, it has to carefully assess which state of the art technologies are required, avoid expensive certification of new technologies and go on with the usual pressure on its supply chain and workforce.
If we reduce the profit per airframe with the development costs per airframe, a somewhat oversimplified calculation shows us that the profit of the Boeing 797X could be in the range of $7.5-11.25 million or $15-22.5 billion over a block of 2,000 aircraft. So with that in mind, the Boeing 797X should be quite feasible for Boeing.
Conclusion
The Boeing 797X is a complex product in the sense that it has to be a product that blows away the competition and keeps the competition far off if it responds with a counter development, but at an affordable price for airlines. Airlines already know what they want to pay for it, so there is not a lot of space for Boeing to play with the prices. Demand does not seem to be a point of concern to me. Simple calculations show that there is space for Boeing to make the Boeing 797 profitable if it follows the traditional line of margins. Given that airlines know what they want for what price, Boeing is basically tied by performance requirements and the acquisition costs or in short: Airlines know what they want at what price. It is up to Boeing to get to that production costs of $50-$60 million, which will be a challenge.
On the Boeing 787 program, the company saw that risk transfer leads to delays and low quality products. It is up to the company to find a feasible production system for the Boeing 797X that does not work via risk transfer, but risk mitigation. Only if Boeing finds a way to mitigate risks and build a production system and chain that can achieve the required efficiency, the Boeing 797X should be given a green light; Not before that time.
What do you think... Should Boeing launch the Boeing 797X? Let me know in the comment section.
If you would like to receive updates for my upcoming articles, please click the "Follow" text at the top of this page next to my profile.
Disclosure: I am/we are long BA.
I wrote this article myself, and it expresses my own opinions. I am not receiving compensation for it (other than from Seeking Alpha). I have no business relationship with any company whose stock is mentioned in this article.
Editor's Note: This article discusses one or more securities that do not trade on a major U.S. exchange. Please be aware of the risks associated with these stocks.