Dividend growth investing is a popular model followed by the investing community to build assets. Companies that not only pay dividends but raise them year after year have been shown to perform better overall for investor returns.
As part of my due diligence, I closely monitor all companies that raise dividends (or cut them), and this article shares the dividend amount changes announced by companies.
Note that only companies with a market cap of $2B+ are included, as the list of small/micro cap companies is too long to include here.
April 2017 dividend raises and cuts can be found here. For the curious, dividend raises and cuts from 2016 can be found here.
If you are interested in getting regular updates on dividend raises and cuts, be sure to follow.
April, like previous years, was another great month for dividend raises. Dividend raises were noted from companies such as: Johnson & Johnson (NYSE:JNJ), Cisco Systems (NASDAQ:CSCO), Exxon Mobil (NYSE:XOM), Procter & Gamble (NYSE:PG), Omega Healthcare Investors Inc (NYSE:OHI), Costco Wholesale (NASDAQ:COST), Goldman Sachs (NYSE:GS), Unilever plc (NYSE:UL)(NYSE:UN), American Water Works (NYSE:AWK), TJX Companies (NYSE:TJX), Constellation Brands (NYSE:STZ), Carnival Corp (NYSE:CCL), Foot Locker (NYSE:FL), Aon plc (NYSE:AON), Nasdaq Inc (NASDAQ:NDAQ), Total SA (NYSE:TOT), and many more.
Data Visualization by Simply Wall St.
Images used in this article are from Simply Wall St, a financial visualization tool that has an unique way of representing value, future performance, past performance, financial health and dividends -- all in one single image called Snowflake. I posted a review of Simply Wall St where I explain the features. If you are unfamiliar with the tool, be sure to check out the review. However, the images used below are fairly intuitive to understand.
The following lists the highest raises and cuts from the month of April 2017.
The Dividend Raises
Ball Corp (NYSE:BLL)
Ball Corporation is a supplier of metal packaging to the beverage, food, personal care and household products industries. The company's packaging products are produced for a range of end uses and are manufactured in facilities around the world.
The company announced that the quarterly dividends will increase from $0.065 to $0.10.
Dividend Raise: 53.85%. Forward yield is 0.50%.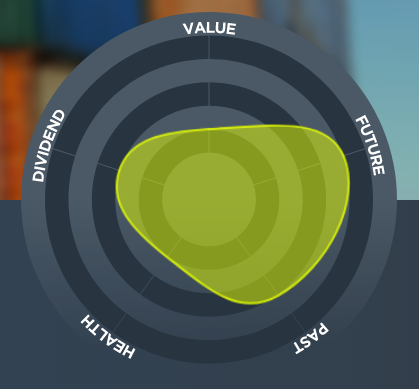 Ball Corp has a DIVCON score of 1.
Constellation Brands Inc
Constellation Brands, Inc. is an international beverage alcohol company. The company is a producer and marketer of beer, wine and spirits with operations. Brands include: Corona Extra, Corona Light, Modelo Especial, Ballast Point and others.
The company announced raising its dividend from $0.40 to $0.52.
Dividend Raise: 30%. Forward yield is 1.17%.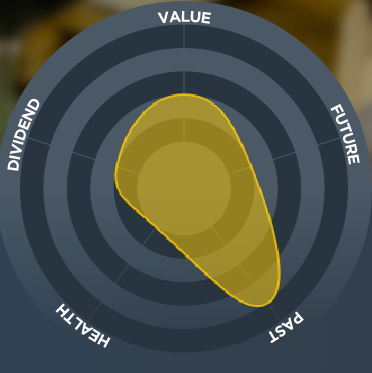 Constellation Brands has a DIVCON score of 4.
Celanese Corp (NYSE:CE)
Celanese Corporation is a technology and specialty materials company. The Company's segments include Advanced Engineered Materials, Consumer Specialties, Industrial Specialties, Acetyl Intermediates and Other Activities. The company has operations in North America, Europe and Asia.
Celanese announced increasing its quarterly dividend from $0.36 to $0.46.
Dividend Raise: 27.78%. Forward yield is 2.13%.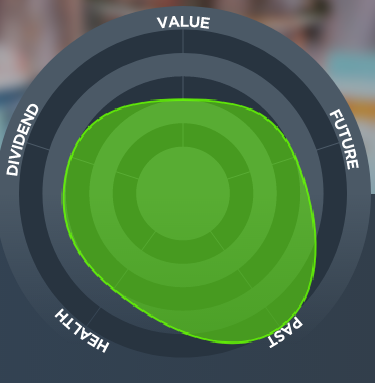 TJX Companies Inc
The TJX Companies is an off-price apparel and home fashions retailer in the United States and across the world. The Company operates through four segments: Marmaxx, HomeGoods, TJX Canada and TJX International.
TJX Companies announced that the quarterly dividend will be raised from $0.26 to $0.3125.
Dividend Raise: 20.19%. Forward yield is 1.59%.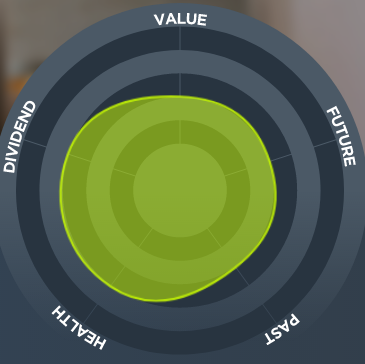 TJX Companies has a DIVCON score of 5.
The Dividend Cuts
As much as we like to see higher profits from our investments, it is also important to keep an eye on the dividend cuts. Keeping an eye on the cuts gives us a window to view the corporate world and spot overall trends.
Williams Partners LP (NYSE:WPZ)
Williams Partners L.P. is an energy infrastructure company. The Company has operations across the natural gas value chain from gathering, processing, and interstate transportation of natural gas and natural gas liquids to petchem production of ethylene, propylene, and other olefins.
The company announced that the quarterly dividend will be reduced from $0.85 to $0.60.
Dividend Cut: 29.41%. Forward yield: 5.93%.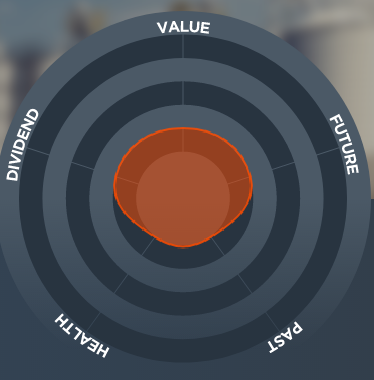 Summary
April marked another great month for dividend growth investors, with many large-cap companies sending plenty of good news to investors and shareholders. Only one dividend cut was noted for the month. Investors should do their own due diligence before investing in any of the companies mentioned. Did you get any raises from the stocks mentioned?
Full Disclosure: Long OHI, JNJ . My full list of holdings is available here.
Disclosure: I am/we are long OHI, JNJ.
I wrote this article myself, and it expresses my own opinions. I am not receiving compensation for it (other than from Seeking Alpha). I have no business relationship with any company whose stock is mentioned in this article.