thesis: Low interest rate policy has managed to reflate the real estate market. We will analyze recent price gains and signs of frothy real estate markets around the country. Complacent Investors see nothing to fear as the VIX (NYSEARCA:VXX) hits historic lows. Credit delinquencies from the consumer are a new sign of trouble as interest rates begin to head higher.
William McChesney Martin, the longest-serving Fed chairman in our institution's 100-year history, famously said that the Fed's job is to take away the punch bowl just as the party gets going."

Dallas Fed President Richard Fisher
Real Estate:
High valuations in both real estate and the stock market (NYSEARCA:SPY) encourage risk and excesses that will be regretted later on. Rising home prices give consumers a false sense of security. As we will see, the consumer is beginning to struggle with credit card payments. If home prices reverse as interest rates rise, this could result in a shock to both the consumer and the economy.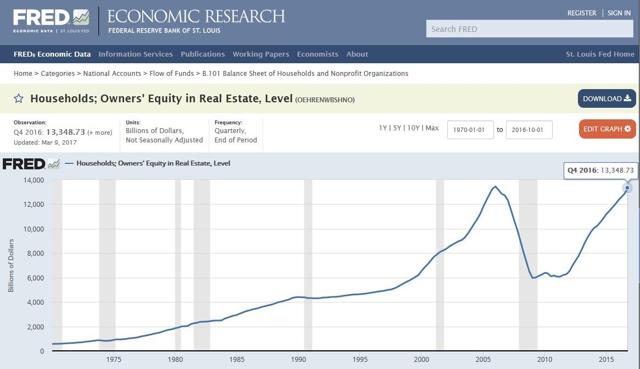 Low Interest rates:
Low interest rates have encouraged consumers to spend to boost economic activity. The result is that consumer debt levels are now near $2T in the United States. As interest rates begin to rise, the debt burden will strain the consumer as they pay ever higher rates on purchases made when rates were more enticing.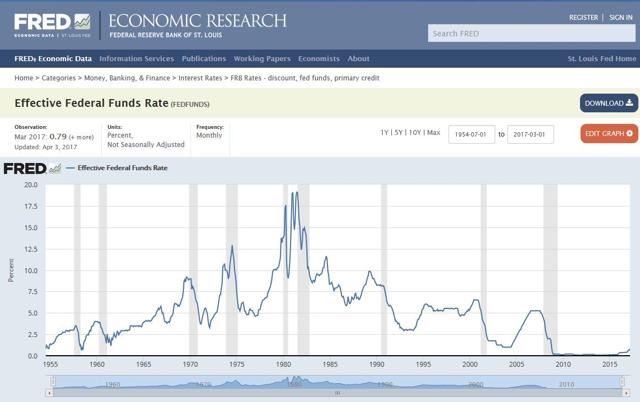 National Real Estate:
Of the nation's 20 largest cities, seven reached their all-time highs in December: Seattle, Portland, Denver, Boston, Charlotte, North Carolina, San Francisco and Dallas.

Mortgage rates also had an impact on the rise, Blitzer said: "A 30-year fixed rate mortgage today is 4.2 percent compared to the 6.4 percent average since 1990."
Case Shiller Real Estate Index:
The S&P/Case Shiller 20-city composite index, which tracks the nation's largest cities, gained 5.6 percent year over year, up from 5.2 percent the previous month. Seattle, Portland, Oregon, and Denver once again topped the charts with the largest year-over-year gains. Seattle continued to lead the pack, rising at an annualized rate of 10.8 percent. (NASDAQ:CNBC)
California:
The Southern California housing market is red-hot again.
Home prices in the region have been climbing steadily, toward record levels not seen since the 2008 housing crisis plunged the country into a severe recession.

The S&P/Case-Shiller home price index, a widely followed gauge of the market, showed that prices in the Los Angeles market in April stood at their highest point since October 2007.

The median home price in Orange County in May was $651,500, surpassing its bubble-era peak reached in 2007, according to the real estate data firm CoreLogic.
South Dakota:
$7M Luxury Listing in South Dakota
In Sioux Falls, Million-Dollar Homes on the Prairie
Fueled by a mix of business-friendly tax laws and rapid growth in the medical and financial fields, Sioux Falls, S.D., is experiencing a boomlet in the luxury-home market

"That one's worth $7 million," said his agent, Liz Lloyd, pointing to a 12,000-square-foot brick mansion built around 2010. A few blocks away is a rustic-contemporary home that sold for nearly $2.5 million last year-the record-high home sale for Sioux Falls.
Debt Service Payments:
As the consumer is such a large portion of the overall economy, rising debt service payments, are another disturbing trend that need to be watched. And, as the risk to the economy rises, stocks keep hitting new record-highs. Investors need to be aware of what's coming. Not what has already happened. And what is coming are higher interest rates.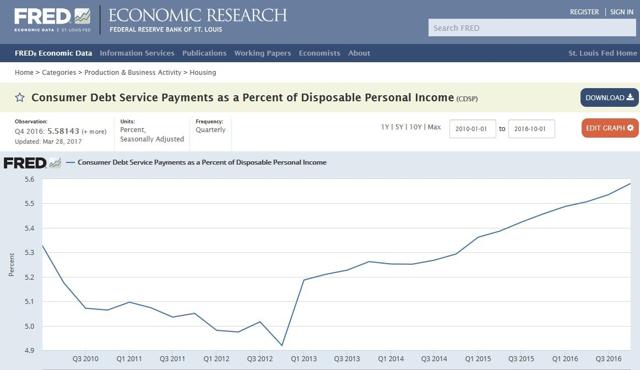 Auto Loans:
Low interest rates and rising asset prices have encouraged consumers to spend record amounts on auto loans. Of course, a car or truck is a depreciating asset financed with debt. And the debt needs to be repaid. Risks to the consumer are beginning to surface as delinquencies are rising.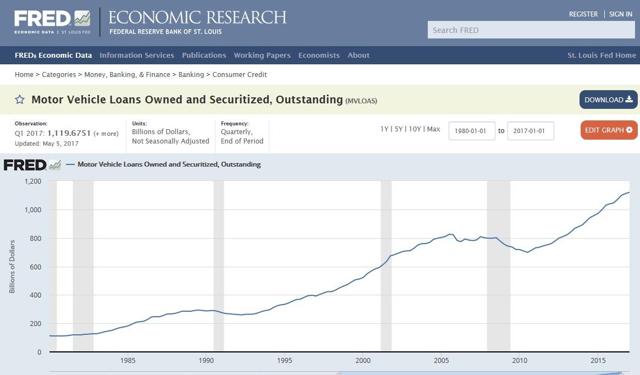 Risks:
The US Consumer:
The consumer: Consumer spending has been aided by historically low interest rates. Artificially low interest rates created by Federal Reserve policy has allowed the consumer to keep adding even more debt. However, we are now starting to see some issues with the consumer.
Capital One (NYSE:COF) Earnings:
Capital One Financial Corp. reported a 20% drop in first quarter net income from a year earlier as losses jumped for U.S. credit cards and the bank took a bigger provision charge for credit losses.

the first quarter marked the seventh consecutive one in which card loans industrywide are growing faster than household income.
Credit concerns bang Synchrony Financial (SFY) for 15%
loans 30+ days past due as a percentage of total loans rose to 4.25% from 3.85% a year earlier.
Net charge-offs as a percent of total rose to 5.33% from 4.74%.
The real danger:
Fed officials who have a greater sense of confidence in their predictions than is warranted:
The danger with these econometricians is they don't know their own limitations, and they have a far greater sense of confidence in their analyses than I have found to be warranted. Fed chair McChesney Martin
Future Debt:
The United States has historic levels of debt. And a proposed tax break could bring an additional $5T of new debt, according to analysts.
The President's plan could add over $5 trillion to the national debt over the next decade. As a result, debt would rise to a higher share of the economy than any time in history.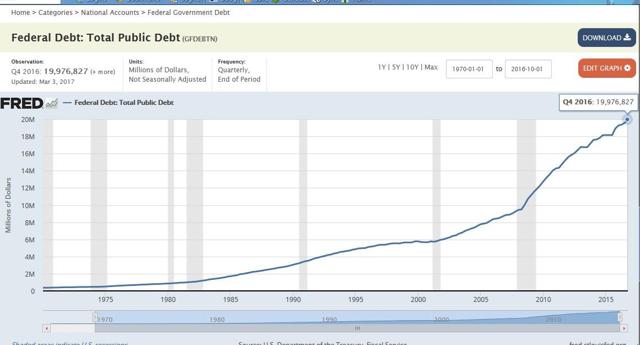 Alan Greenspan on the infrastructure plan:
"At the moment, we can't afford it," he said, arguing the U.S. has "too much debt."
Valuations:
Stock valuations fueled by low interest rates continue to climb. The risk/ reward is unattractive as stock market valuations have become excessive.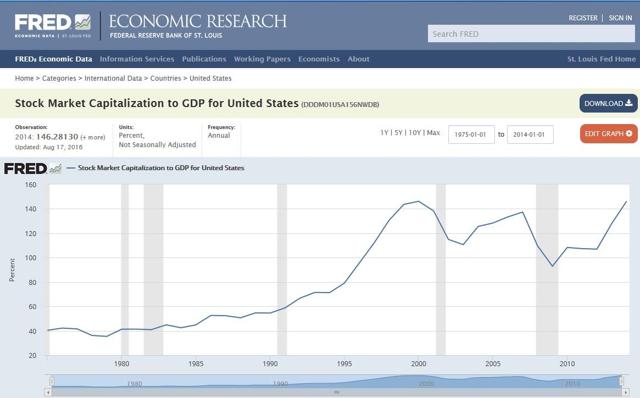 Commercial real estate and bonds are more overvalued than at any time in history and stocks are trading at their priciest level save one period, the late 1990s before the dotcom implosion. The beer goggles, it would seem, have blinded investors to the bubble wrap that's enveloped their portfolios.

DiMartino Booth, CNBC Contributor and Former Analyst with the Federal Reserve of Dallas.
Lack of fear:
Again, we see stocks near all time highs and volatility hitting new lows. Complacency is common for today's investors.
Moral Hazard:
Perhaps the Fed has created a pervasive moral hazard: The false belief that the Fed will save investors from losses. This is a dangerous idea for investors and damages Fed credibility.
Investors should never expect a government bailout of any kind.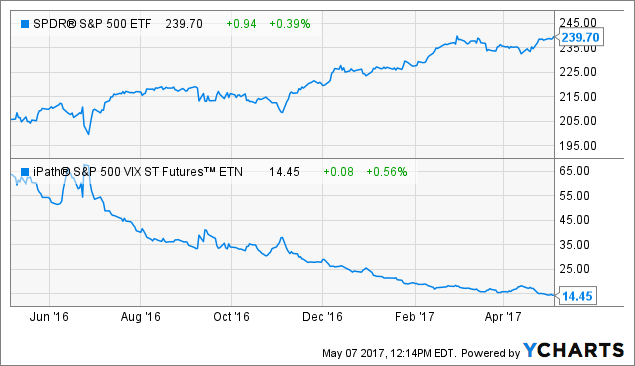 Conclusion: Low interest rate policy has reflated real estate markets nationwide. Recent price gains and signs of frothy markets should concern investors. Meanwhile, investors see nothing to fear as the VIX (fear index) is at historic lows. Credit delinquencies from the consumer are a new sign of trouble as interest rates begin to head higher.
Follow for more analysis.
Disclosure: I/we have no positions in any stocks mentioned, and no plans to initiate any positions within the next 72 hours.
I wrote this article myself, and it expresses my own opinions. I am not receiving compensation for it (other than from Seeking Alpha). I have no business relationship with any company whose stock is mentioned in this article.