Sometimes it is impossible to spot your best catalysts ahead of time. As I noted a month ago, I started a mid-sized position in CenturyLink (NYSE:CTL). In my post I stated that I think management is terrible, but the valuation was too compelling to ignore. I felt an organic rebound would occur into the LVLT acquisition close as investors realized CTL was too big not to own anymore. But then something even better happened, an activist has stepped in. Keith Meister, a Carl Icahn alumnus and founder of Corvex Management LP, announced at the Ira Sohn Conference that CenturyLink is now his largest position.
CTL management has been quietly ignored by investors for a long time. Historically, the company has been classified as a Rural Local Exchange Carrier (RLEC). Other RLECs like WIN and FTR are struggling to cope with massive secular headwinds due to the poor quality of DSL copper assets, depopulation of captive rural customer bases, and steady onslaught of cable expansions. CTL's shares have consequently underperformed the S&P 500 for years.
But CenturyLink is in the process of acquiring Level 3, a strong Tier 1 service provider and Competitive Local Exchange Carrier (CLEC) with a global footprint, primarily to business customers. The acquisition itself is a pretty good idea. CTL can use LVLT's net operating losses to keep paying out the 9% dividend. It will also result in CTL's revenue exposure shifting to >70% enterprise, where customers are stickier than residential. There's no regulatory risk to this deal either. Yet the pro-forma combined company trades at 6.5x EBITDA, below LVLT's historical 8-10x range. What has kept shareholders on the sidelines is the operational ineptitude of CenturyLink's team. CTL stock sells off after every earnings report, because no matter how low they set the bar they always miss. Two examples: the current CEO has poured resources into a stadium naming right and Prism TV, an uninspiring video package. It was supposed to be a game-changing customer retention tool, but broadband and access line subs are still rolling off while cable continues to grow overall subs, in spite of continued poor video uptake.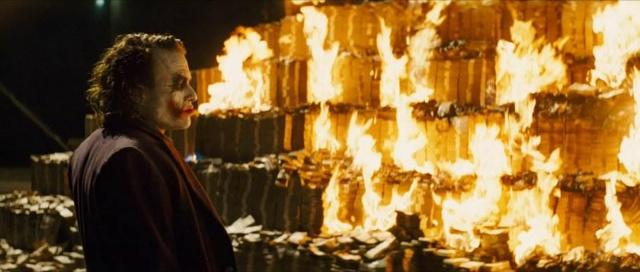 Glen Post Overseeing the Prism TV Rollout
So why own CTL now? The sleepy board, which owns a mere 0.5% of outstanding shares, just got a wake-up call from a reputable activist. Presenting at the Ira Sohn Conference today, Meister announced a 5.5% stake and stated that he wants Jeff Storey, the current CEO of Level 3, to take CTL's reigns after a year.
Mr. Meister expressed the view that the combination with Level 3 presents the unprecedented opportunity to: (i) drive significant free cash flow accretion and secure the Issuer's dividend, (ii) enhance its EBITDA outlook including growth through cost synergies, and (iii) improve the Issuer's long-term revenue trajectory. However, Mr. Meister also noted that it is critical to the success of the combined company that the Issuer ensure that the Chief Executive Officers of both companies — Glen Post, who is 64 years old and has served as CEO of the Issuer for 25 years, and Jeff Storey — who is 56 years old and has served as CEO of Level 3 for 4 years — have senior executive roles at the Issuer as of the closing of the combination. Corvex believes that Mr. Post should continue to serve as Chief Executive Officer of the Issuer and Mr. Storey should join the Issuer in a senior role as President of the Issuer for an initial integration period of approximately 1 year after the closing of the combination, and that after such period, as part of the succession plan for the Issuer, Mr. Storey should step into the role of Chief Executive Officer, with Mr. Post becoming Chairman of the Issuer. Corvex urges the Board of Directors of the Issuer (the "Board") to promptly consider and then implement a plan consistent with this proposal, and to announce it in the near future.
The excellent slide deck can be found here.
Right now Mr. Meister is keeping the gloves on, but he has been known to be aggressive in the past, and I think shareholders are ready for change here after years of poor execution. Last year the board voted out one of its own members who was advocating for change. Why change anything when you can get paid more than $250k/year to meet a handful of times a year, and rubber stamp whatever the CEO wants to do?
I am no fan of CTL management and would not mind if it came to a shareholder proxy fight, but I think Glen Post has a decent strategic head on his shoulders and truly would make a much better Chairman than an operator. Eventually, I think he will come to the same conclusion. The real question is whether Jeff Storey *wants* to be CEO. He is almost as old as Glen Post and may have no interest in trying to turn CTL around.
Other Risks
Rising interest rates could lower the value of the currently high dividend yield and would raise the cost of capital for CTL.
The risk of a prolonged proxy battle is real, but CTL management would have to be crazy to believe that they have a strong shareholder mandate to keep doing business as usual. Meister has basically said that the current team sucks in the nicest most polite activist presentation ever.
Pension games have been part of the short thesis. In the past, CTL has been accused of robbing Peter to pay Paul. It looks like they cleaned up their act a bit recently due to new pension filing requirements? Perhaps someone else can chime in here.
Short interest is very high in CTL currently at >18%. Investors have been watching Frontier Communications implode and assume that CenturyLink will meet the same grim fate. If Level 3 management takes the reigns I don't believe that will be the case. The combined company has some great, globe-spanning assets. I added to my position when the news came out. An activist with a mandate to reshuffle the C-suite is exactly what this company has needed.