Thesis:
With the VIX at historic lows, I analyze what is preventing institutions from hedging. Recency bias and the fear of continued underperformance make it too risky for managers to hedge portfolios. Ironically, the cost of hedging has never been lower, but portfolio managers can no longer afford it.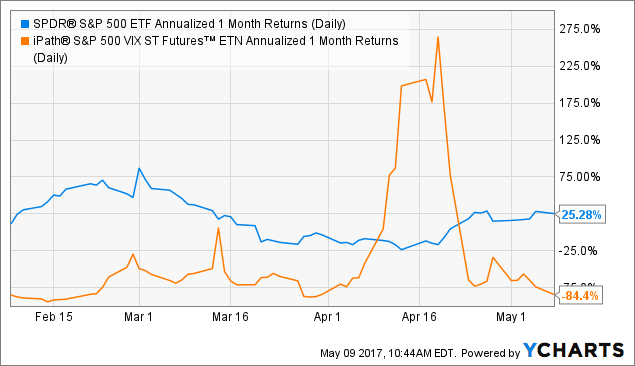 SPY Annualized 1 Month Returns (Daily) data by YCharts
Recency Bias: is where stock market participants evaluate their portfolio performance based on recent results or on their perspective of recent results and make incorrect conclusions that ultimately lead to incorrect decisions about how the stock market behaves.
Prices in the stock and commodity markets are determined by institutional buyers. The retail investor has some impact, but by and large, institutions move the market.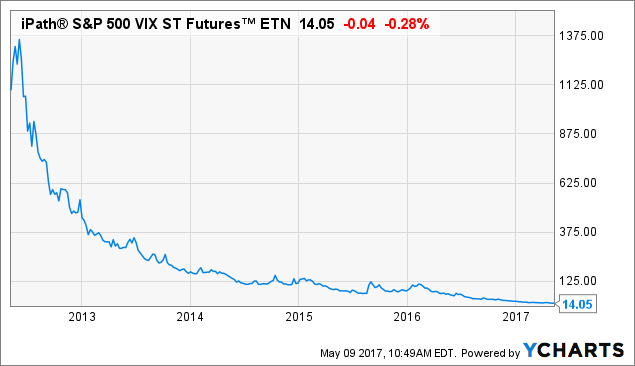 Why Hedge:
The benefit of hedging a portfolio is that it can drastically improve performance if done right. Assume that the cost of hedging a portfolio is 30-50 basis points. For example, in a 10% correction, the portfolio would be able to outperform peers and indexes by 1-2%. Obviously, if done correctly, this strategy can instantly enhance fund performance (depending on the strategy and cost).
Burned by Hedges:
The portfolio manager who was conservative enough to invest in portfolio hedges (buying puts or selling calls) has been burned by this strategy numerous times this year. Even if this strategy has worked well in previous years, the recency bias makes recent losses and underperformance seem more significant.
Brexit
French Election
Trump Victory
The cost of these hedges has had the effect of limiting portfolio returns. A manager who invested in hedges this year is most likely underperforming their peers in the active management space and especially the passive investing space.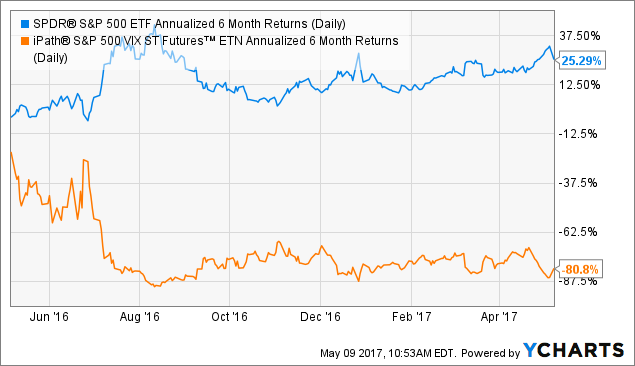 SPY Annualized 6 Month Returns (Daily) data by YCharts
Risk/Reward:
Each hedge requires an upfront cost. The upfront cost instantly reduces portfolio returns. If a correction comes, the hedge will pay off for the manager. It is a risk/return strategy.
Pressure to perform:
Moody's to active Managers: You're in Trouble
The ratings agency downgrades its outlook on active management to negative, citing a tough environment and lackluster performance.
Portfolio managers are already under extreme pressure due to the threat of passive investing strategies. So, I think it is logical to conclude that for the institutional portfolio manager, the risk/reward of hedging is no longer attractive.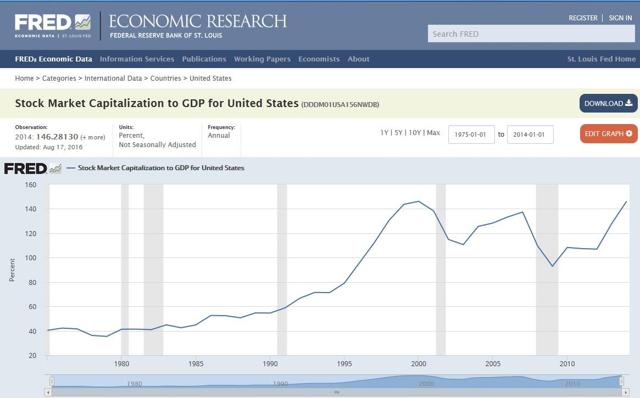 Market Valuation:
Clearly, based on valuations, there is ample reason why an institution would consider hedging a portfolio. The actual cost of volatility has never been lower. However, the cost (and risk) to the portfolio manager has never been greater.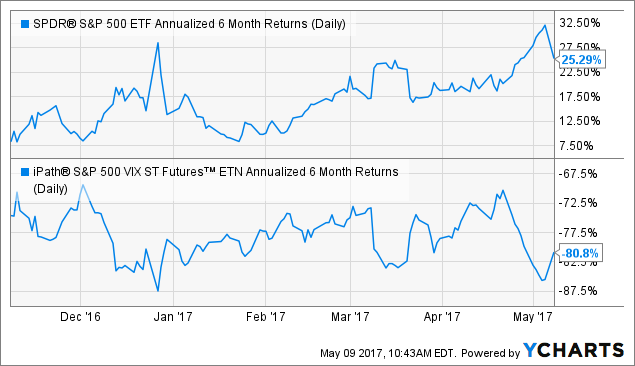 SPY Annualized 6 Month Returns (Daily) data by YCharts
Conclusion:
For my perspective, investors should not look at the recent lows in volatility as an indication of complacency. I believe that due to market valuation, most institutional investors want to hedge the risk of a correction or recession. However, they just cannot afford the risk of underperforming.
Follow for more ideas and analysis
Disclosure: I/we have no positions in any stocks mentioned, and no plans to initiate any positions within the next 72 hours.
I wrote this article myself, and it expresses my own opinions. I am not receiving compensation for it (other than from Seeking Alpha). I have no business relationship with any company whose stock is mentioned in this article.