Recently, the chatter about the OPEC production cut and a possible extension has picked up. Trigger for the up-pick is recent drop in oil (NYSEARCA:USO) price and the upcoming OPEC meeting at the 25th of May. Many people seem to be convinced that the production cut will be extended. They signal it will be extended, but I've no idea how serious they are or that we're looking at some theatre. Until clarity is created, sentiment around oil prices may be fragile with volatile oil prices as a result. I expect that for longer term oil prices, the outcome is immaterial.
After the initial production cut in November, there was a price rise. The effect was limited; prices only reached up till the mid-50s. The effect on the amount of oil in store appeared to be limited, which resulted in oil prices meandering down again. In part, this can be explained by the fact that agreed cuts were measured against record production. Also, some OPEC members were exempt from the production cut and managed to increase their production.
Another effect is that outside OPEC, production is scaled up. The most obvious, the number of US oil rigs is increasing again. Not all this drilling is due to the increased oil prices alone. There are also other considerations, e.g. concessions often contain a condition that resources must be developed within a certain time frame. Also, financing can contain clauses that may result in penalties if insufficient progress is made.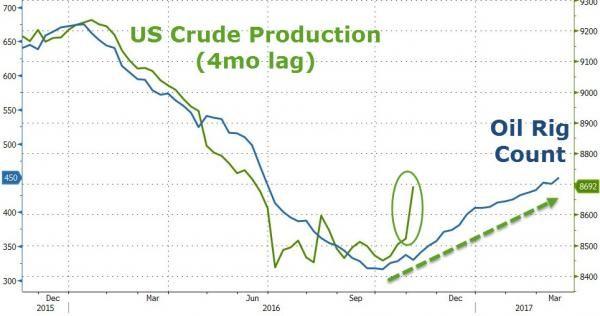 Source: oilprice.com
Though other considerations play a role in the decision-making, the primary goal is profit. The costs of a barrel of shale oil are hard to estimate as it strongly depends on the location and efficiency of the project. However, at oil prices in the $50-60 range, many shale projects are profitable or otherwise at least close to profitable. Rystad says that the average wellhead breakeven price is about $35 a barrel and Royal Dutch Shell (RDS.A, RDS.B) claims new wells are profitable around $20 a barrel at Bongo 76-43 in the Permian. Though an indication, some overhead has to be added for real breakeven prices. Far less well documented, also the many shale resources outside the US are increasingly developed.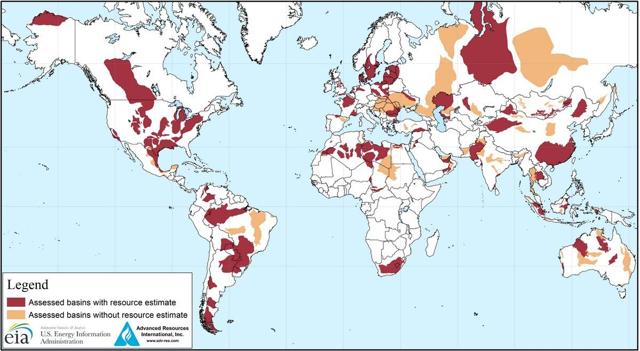 Source: eia.gov
Considering the pace that shale is ramped up, there seems to be little reason to extend the OPEC production cut. The influence on the price will be next to nothing as supply is unlikely to drop. Even if the oil price goes up, it may do more bad than good as it will stimulate the shale producers. OPEC is better off to face the facts. OPEC has lost its pricing power, and in the foreseeable future, the costs of shale producers will determine the oil price. Cutting production will only result in a loss of market share.
Takeaway
Under the present conditions, it may be clear that any production cut of OPEC will be compensated by increased shale production. Consequently, whether OPEC will extend the production cut or not makes no material difference. As we've seen in the last year, when oil gets into the $50-60 range, shale is scaled up. As the technology is still developing and, consequently, efficiency is increasing, this price range is likely to move lower. In the foreseeable future, oil prices are set by the costs of shale oil. In absence of geo-political shocks and disasters, the oil price is likely to stay below $60 and may, over time, trend gradually downward.
Disclosure: I am/we are long RDS.A.
I wrote this article myself, and it expresses my own opinions. I am not receiving compensation for it (other than from Seeking Alpha). I have no business relationship with any company whose stock is mentioned in this article.