Moonshot Monday #12
Intro - Bareburger Made The First Move
Several months ago (in our first Moonshot Monday) we pitched a partnership between Shake Shack (NYSE:SHAK) and Impossible Foods, to bring the meatless Impossible Burger to the masses.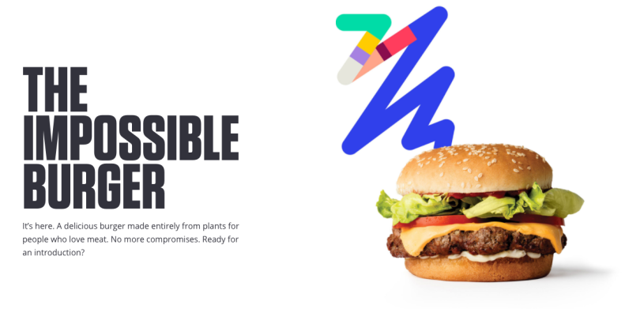 Shake Shack's popularity with tech-savvy millennial consumers, made it the perfect candidate to bring this revolutionary burger into the mainstream.
Although Shake Shack has stayed quiet about any plans to work with Impossible Foods, the rest of restaurant world isn't waiting around.
Just a couple weeks ago, Bareburger an NYC-based burger chain, announced that it had partnered with Impossible Foods to put its signature burger on the menu. As of May 2nd, Bareburger was serving the Impossible Burger at its Laguardia Place location in Manhattan's East Village.
I went down to Barebuger to try it out (video of our experience at the beginning of the article) and it was the real deal.
This is not your standard veggie-burger, had I not known what I was eating, I would have guessed it was meat. It had all the same juiciness, flavor, texture and satisfaction of biting into a fatty beef burger.
The Meatless Revolution Is Coming
Bareburger has grown quickly since its founding in 2009, and now has over 43 locations in the NYC-area. They are the first chain that has partnered with Impossible Foods, but surely won't be the last.
In mid-March, Impossible Foods announced they had the capability to produce 4 million meatless burgers per month, potentially supplying up to 1,000 restaurants. The company is planning to have its Impossible Burger be within an hour drive from the majority of the US population by the end of this year.
This is happening, and fast.
The driving force behind the meatless revolution can be summed up by one word; education. As consumers begin to understand the different carbon outputs of what they consume, diets are likely to shift dramatically. According to Green Eatz, Beef has the highest carbon footprint of any food we consume other than lamb. This trend is putting more and more pressure on restaurants to innovate around more sustainable menu offerings.
Shake Shack Could Be The One To Take The Impossible Burger Mainstream
Shake Shack's roots are different than many of the burger chains it competes with. Luxury and fine-dining are in the company's DNA.
Shake Shack's founder (and current chairman) Danny Meyer, is best known for his work at Union Square Hospitality Group, a conglomerate of some of NYC's fanciest dining establishments.
The company is known for teaming up with high-end chefs on limited edition Shake Shack menu items. For example, last month Shake Shack partnered with chef Bill Telepan to create a limited edition mushroom burger with crispy shallots and maitake aioli, to support wellness in schools.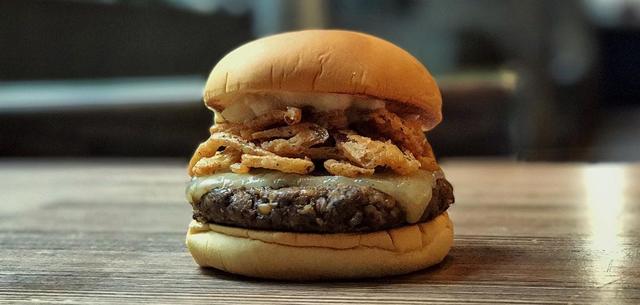 Shake Shack's ability to launch burgers with a high-end twist is almost unparalleled. We see no reason why their world-class R&D team cannot make an extremely compelling version of the Impossible Burger.
The combination of world-class chefs and Impossible Foods meatless masterpiece, may give the two companies a shot at making the Impossible Burger a lasting success with mainstream consumers.
By the end of the year, Impossible Foods will easily have enough capacity to serve all of Shake Shack's ~150 locations. If the two companies aren't already working together to launch this offering, we think now is the perfect time to start working the Impossible-Shack-Burger.
Conclusion
We are at an incredibly exciting time in the food industry, where meatless products have become tasty, scalable and trendy.
Startups like Impossible Foods represent an amazing opportunity for Shake Shack to launch a compelling meatless burger, that appeals to a much broader audience than the typical veggie-burger niche.
Now is the time for Shake Shack to solidify a partnership and menu offering from Impossible Foods. If they continue to wait, more and more competitors like Bareburger will get further ahead in the race for the sustainable burger.
Disclosure: I/we have no positions in any stocks mentioned, and no plans to initiate any positions within the next 72 hours.
I wrote this article myself, and it expresses my own opinions. I am not receiving compensation for it (other than from Seeking Alpha). I have no business relationship with any company whose stock is mentioned in this article.