BP (NYSE:BP) has recently released its quarterly results which show that the company, which has struggled in the oil price rout, is turning around quickly on the back of improvement in energy prices. On paper, the British oil major looks attractive, particularly since it offers a dividend yield of 6.8%, one of the highest among oil and gas producers. But it still may not appeal to many investors.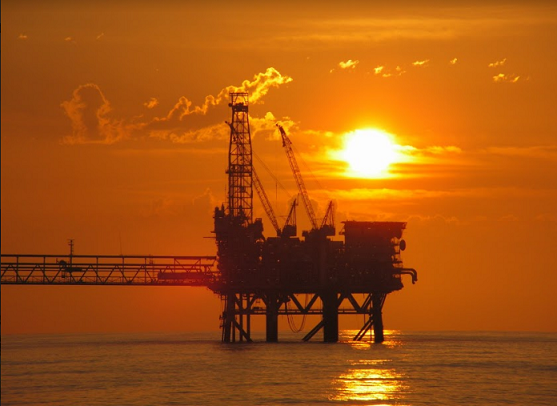 In the first three months of this year, BP produced 3.53 million barrels of oil equivalents per day, up 5% from a year earlier. Excluding Rosneft, production was up 3% to 2.39 million boe per day. The company also said that the average realized price for oil and gas was $37.19 a barrel in the first quarter, depicting a strong gain of 56.2% from the same quarter last year. That fueled 45.1% increase in revenues, on a year-over-year basis, to $55.86 billion, ahead of Thomson Reuters analysts' consensus of $49.98 billion.
The increase in production and significantly higher realizations pushed BP's core upstream, or exploration and production, division to a net profit (underlying RC profit) before interest and taxes of $1.37 billion from a loss of $747 million a year earlier. BP's rigorous cost-cutting measures have also helped. It reduced its upstream unit production costs by 13% from last year to $7.22 per boe. Overall, BP reported a net profit of $1.51 billion, which was also ahead of analysts' consensus of $1.26 billion.
On an adjusted basis, BP generated cash flows of $4.4 billion, depicting a strong growth of 47.1% from the same period last year. More importantly, this time, BP managed to generate enough cash flows to fully fund its cash capital expenditure of $4.1, which allowed the company to report positive free cash flows of $340 million. That's in stark contrast to last year when BP faced a massive cash flow deficit of $1.48 billion.
Clearly, it looks like BP is turning around. As long as oil and gas prices remain close to $50 a barrel, the company should continue to post strong results. Oil prices, however, have recently come under pressure, with the price of the US benchmark WTI crude at $46.53 at the time of this writing, showing a drop of more than 10% in the last four weeks.
But I believe prices could rebound to $50 in the coming weeks as OPEC members and Russia are expected to extend the production freeze agreement when they meet on May 25. Note that Saudi Arabia, the OPEC's kingpin, Iraq, the cartel's second-largest producer and Russia, the world's top crude oil producer, have all signaled willingness to extend the production freeze agreement. Some have even talked about extending the cuts into 2018. In addition to this, oil demand could also improve in the coming weeks as the summer driving season takes hold which could lead to a drawdown of stockpiles. That should also lift oil prices.
BP also expects to continue growing production as it brings major projects online. The company aims to bring seven major projects online this year, which will help the company in achieving its target of adding 800,000 boe per day of new barrels by 2020. The first of those major projects, The Trinidad onshore compression project, was placed into service in April while the start-up of others, on an average, is ahead of schedule.
A strong oil price environment and growing levels of output should continue to support revenues and earnings growth at BP. Its cash flows, however, which underpin the dividends, are another story.
BP has managed to generate decent levels of cash flows, on an adjusted basis, but they weren't enough to fund both capital expenditure and dividends. Although BP did generate free cash flow of $340 million, it was barely enough to cover dividends of a little over $1.3 billion. As a result, the company faced a cash flow deficit of almost $1 billion.
In addition to this, BP also has to deal with the aftermath of the Deepwater Horizon oil disaster. The company is expected to make spill-related payments of between $4.5 billion and $5.5 billion in 2017 and $2 billion in 2018. These payments have dragged the company's cash flows in the previous quarters and will continue to do so in the future.
The abovementioned free cash flow metric shows the strength of BP's underlying business. If it weren't for the spill-related payments, it would have self-funded its operations. But in reality, in unadjusted/GAAP terms, BP generated $2.1 billion of cash flows, which couldn't cover the capital expenditure and translated into negative free cash flows of $1.95 billion. That's in contrast to some of its peers such as Chevron (NYSE:CVX) and Exxon Mobil (NYSE:XOM) who have reported strong levels of free cash flows for Q1-2017. After accounting for dividends, BP's cash flow deficit swells to $3.26 billion.
Not surprisingly, BP has seen its debt levels climb significantly. The company, which has relied on asset sales and borrowings to fund the deficit, has seen its net debt climb almost 29% from last year to $38.64 billion at the end of Q1-2017. This pushed the company's net debt ratio of 28% from 23.6% a year earlier. A slight increase in debt could push the leverage to uncomfortable levels of more than 30% (the company's target range is 20% to 30%).
Conclusion
In short, BP is turning around, thanks in large part to an improvement in energy prices. The company offers a dividend yield of almost 7%. In terms of EV/EBITDA (2017e.) ratio, the company's shares are trading just 5.5x, which makes it cheaper than most of its US-based and European peers. But considering its weak cash flow profile and high levels of debt, I don't find BP particularly appealing. I believe the stock is pretty fairly priced at the moment.
Note from author: Thank you for reading. If you like this article, then please follow me by clicking the " Follow" link at the top of this page.
Disclosure: I/we have no positions in any stocks mentioned, and no plans to initiate any positions within the next 72 hours.
I wrote this article myself, and it expresses my own opinions. I am not receiving compensation for it (other than from Seeking Alpha). I have no business relationship with any company whose stock is mentioned in this article.
Additional disclosure: I own shares of funds that may hold a long position in XOM.