Coffee production in Colombia, the largest producer of soft-washed arabica coffee, amounted to 834,000 132-pound bags in April, recently informed the "Colombian Coffee Growers Federation (FNC)" on their website. That means a reduction of 20% from the same month last year.
Such a number may sound "scary" for coffee traders who stick to the very optimistic expectations given by the "FNC", which published in early 2017 that expects between 14.5 and 15 million 132-pound bags to be produced this year in Colombia.
But for those traders who have their feet on the ground, it was not such a surprise. In late January and early February, we warned in Twitter and LinkedIn that excess of rain in our coffee belt delayed flowering of the coffee trees, putting on risk the main crop of the current year: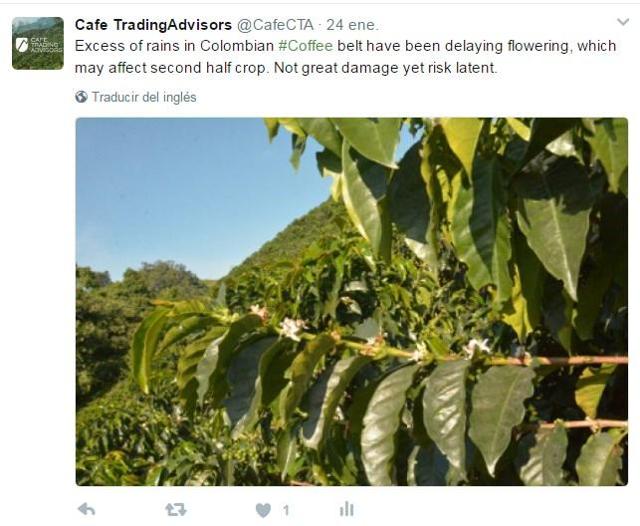 January Tweet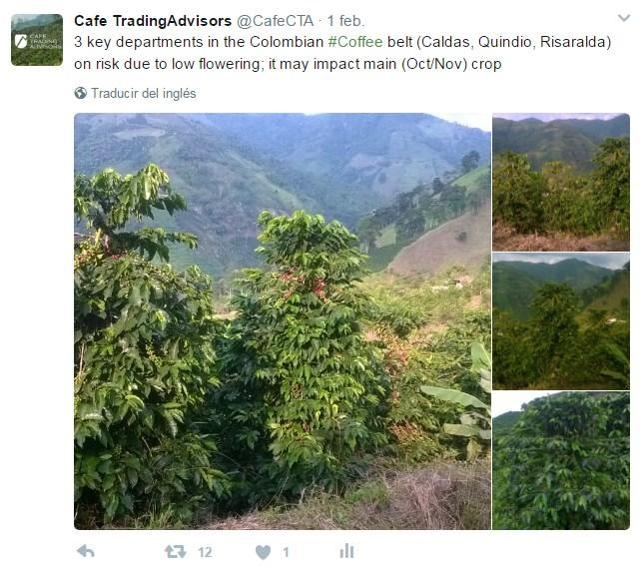 "There is still a lot of rain over here", said yesterday Cesar Osorio, our Crop Analyst and Quality Director of Café Laderas del Tapias, in Neira, Caldas, Colombia:
I should be harvesting around 60-100 pounds of coffee per lot per week by these days, but I'm actually getting just 20-24 pounds. Although current quality of beans is quite high, the quantity is very, very low. By this season, I use to have harvested about 30%-40% of the year crop, but this year I've harvested just 10%! Delayed flowering and unseasonal rains are delaying the ripening process of the beans. I think we are going to be in January and February 2018 still picking coffee that should have been harvested in 2017. That's why I believe that FNC's production expectations for 2017 will not be fulfilled.
And another rare issue that our coffee growers are seeing at this "Mitaca" crop (Mitaca is the name given to the smaller of the two coffee crops in Colombia, which takes place between April and May), is that coffee trees currently have both flowers and ripe red coffee fruit, something that is not only unusual but is also spurring the coffee berry borer, which could have a devastating effect for the main crop that takes place in October and November, if another El Niño develops later this year.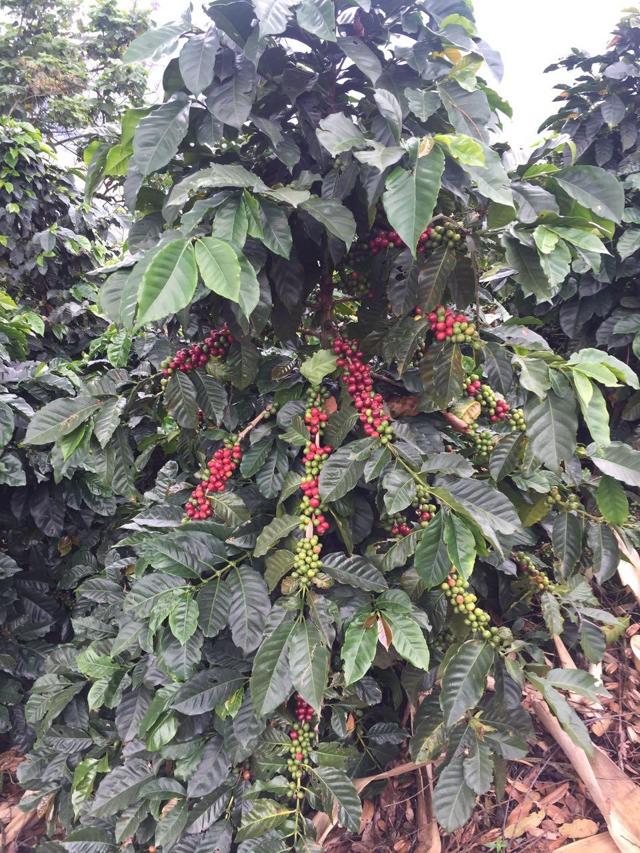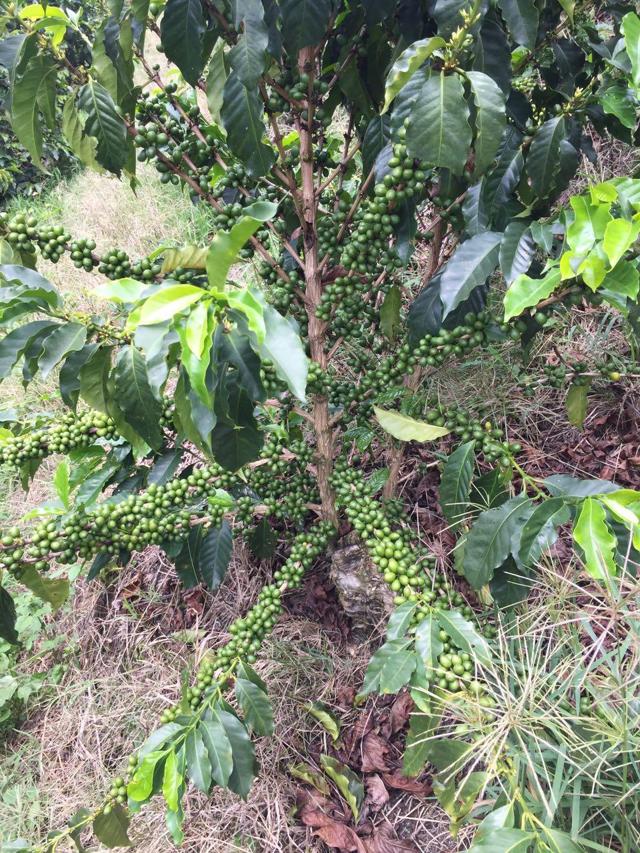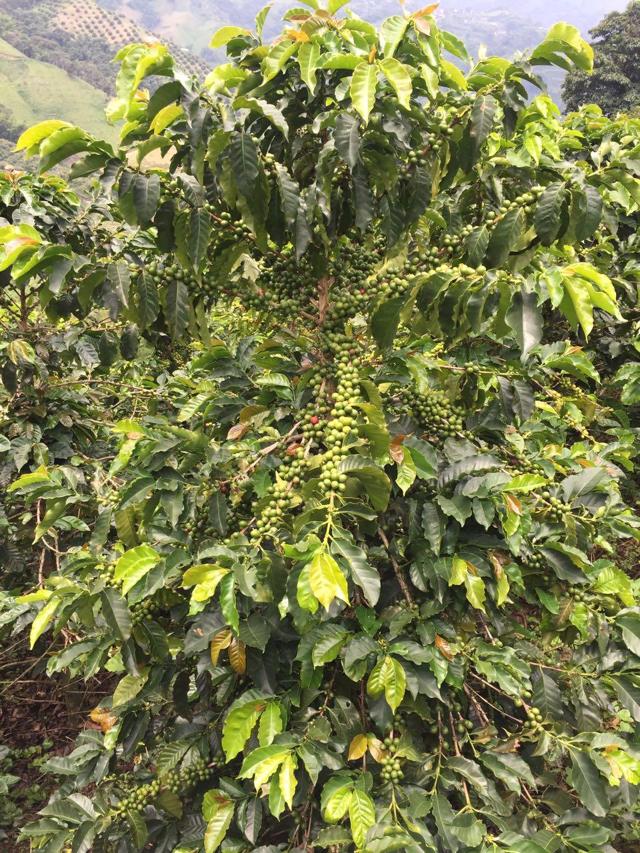 Recent photos of coffee trees from our partners in Neira, Caldas, Colombia
Even though last month's reduction, coffee production in Colombia amounted to 4.4 million 132-pound bags between January and April, an increase of 4.8% compared to the same period in 2016, it came also along with a reduction in coffee exports in Brazil, largest coffee producer, which fell 13.5% to 2.1 million 132-pound bags in April from the same month a year earlier, according to exporters group Cecafe.
I believe that these two key recent developments in the two largest coffee producing countries are flashing a potential turning point of the recent strength in exports and production, while presenting a potentially more bullish scenario for the "Coffee C" futures for the rest of the year.
Also, monitoring of rains and temperatures in Brazilian coffee belt will be crucial. Excess of rains (as it's now in Colombia) can lead to less quality beans, which would lead to less quantity and thus, less offers. Potential cold fronts in June are in the cards.
Coffee C July'17 contract peaked at 1.8350 last November and recently bottomed out at 1.2865, accounting for almost a -30% correction. It's trading at 1.3520 at the time i am writing this post.
I believe that at this point, bearish news that reflect high coffee production expectations have been priced for the most part, while risks to production that may frustrate those expectations are still pending to be priced by the markets.
And while I was speaking with Cesar, a coffee picker knocked on his door seeking work… an additional indicator that there is not much coffee in Colombian coffee belt to be picked by these days.
Let's remember that the labor shortage was an important concern in October and November 2016, due to the strong Colombian coffee production of last year, something that stressed trees and another reason that can explain the low amount of the richest coffee of the world by this "Mitaca" crop.
Andres Agredo, Cafe Trading Advisors / Commodity Trading Advisor, NFA Member.
Disclosure: I am/we are long COFFEE C.
I wrote this article myself, and it expresses my own opinions. I am not receiving compensation for it. I have no business relationship with any company whose stock is mentioned in this article.
Additional disclosure: This material should be construed as market commentary, merely observing economic, political and/or market conditions, and not intended to refer to any particular trading strategy, promotional element or quality of service provided by Cafe Trading Advisors. Cafe Trading Advisors is not responsible for any redistribution of this material by third parties, or any trading decisions taken by persons not intended to view this material. Information contained herein was obtained from sources believed to be reliable, but is not guaranteed as to its accuracy. The risk of loss in trading commodity interests can be substantial. You should therefore carefully consider whether such trading is suitable for you in light of your financial condition. This material is for informational purposes only and should not be construed as an offer or solicitation to buy or sell securities or commodity futures.