In 2014, Delta Air Lines (DAL) dealt a blow to Boeing (BA) when it selected Airbus (OTCPK:EADSF) to renew the wide body fleet. Market conditions, however, have significantly changed since then and affected the schedule of the deal. In this article, I want to have a look at initial order and timeline and what has changed leading to deferrals.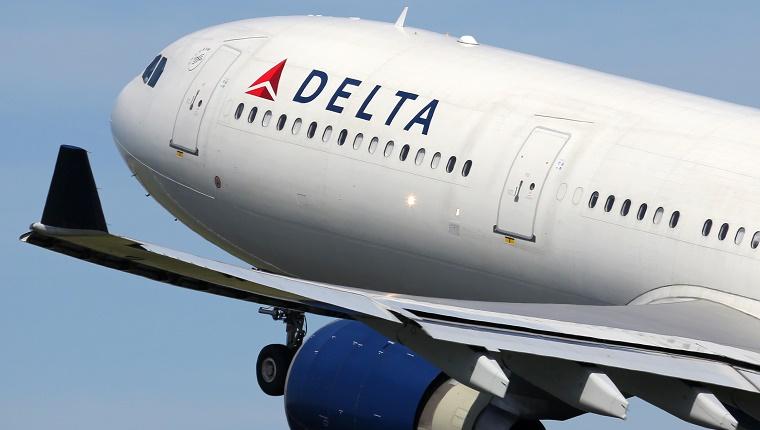 Source: www.dogtime.com
Mega order

Figure 1: Infographic Delta Air Lines order (Source: www.AeroAnalysis.net)
In 2014, Delta Air Lines ordered 25 Airbus A350-900 aircraft and 25 Airbus A330-900neo. Boeing, which was also in the race for the wide body jet deal, was left in the cold since Delta considered Boeing's proposed Boeing 777X a paper airplane and the delivery schedule of the Boeing 787 was not attractive enough.
The infographic gives a brief overview of the market value of the aircraft and the delivery timeline. With a catalog value of $15B, the market value of $6.85B indicates a >50% discount, which is to be expected for an order of this size.
The initial delivery schedule indicated 6 deliveries in 2017, 9 in 2018, 6 in 2019 and 4 in 2020. Last year Delta Air Lines deferred 4 aircraft from 2018 to 2019/2020:
| | |
| --- | --- |
| Year | Deliveries |
| 2017 | 6 |
| 2018 | 5 |
| 2019 | 10 |
| 2020 | 4 |
Airbus A350 deferred
Since Delta Air Lines finalized the mega order for 50 Airbus jets, the market has changed significantly. On the long-haul market overcapacity pressured yields, which makes the addition of more costly airframes and capacity unwanted. Additionally, oil prices continued to head lower giving airlines reason to decelerate the phase out of older aircraft. This overhang on the long-haul market probably has also played a part in Delta's decision to finally cancel the order for the Boeing 787 of which no analyst thought it would ever be delivered to Delta.
With low oil prices and overcapacity on the long-haul market, Delta has decided to focus on renewing the narrow body fleet and part of the Boeing 757 and Boeing 767 fleet. The airline placed orders with Boeing, Airbus and Bombardier.
With a change in focus on fleet renewal and expansion, another Airbus wide body deferral was to be expected and that happened on May 11th when Delta announced that it deferred another 10 deliveries slated for delivery in 2019-2020 by two to three years.
The new delivery schedule now looks as follows:
| | |
| --- | --- |
| Year | Deliveries |
| 2017-2018 | 11 |
| 2019-2020 | 4 |
| >2021 | 10 |
This basically means that after deferring 4 deliveries from 2018 to 2019-2020, the airline has now deferred the 10 deliveries initially planned for 2019-2020 to after 2021. The airline is doing this to match fleet additions with demand, allowing for the overcapacity and pressure yield to ebb away. Coupled with the announcement of the A350 deferral, Delta announced it would be ordering 30 Airbus A321 aircraft that will all be delivered by 2021.
With a value for the 30 jets that closely matches the deferred 10 units, it can be concluded that the decision to defer was not made to preserve cash but to match the fleet expansion with demand.
Conclusion
While painful for Airbus, the deferral does not say anything about the performance of the Airbus A350-900 but really is a measure from Delta to avoid adding pressure to a market that already has seen yields decline. The decision to defer the Airbus A350-900 instead of the Airbus A330-900 likely has to do with the fact that the A330neo is a cheaper airframe.
For Airbus, the deferral is completely balanced out by Delta adding 30 A321 aircraft to the order book.
I view the deferral as a rational decision by Delta Air Lines, which shows solid execution on fleet expansion and renewal. This is emphasized by Delta ramping up the renewal of its domestic fleet.
If you would like to receive updates for my upcoming articles, please click the "Follow" text at the top of this page next to my profile.
Disclosure: I am/we are long BA, DAL.
I wrote this article myself, and it expresses my own opinions. I am not receiving compensation for it (other than from Seeking Alpha). I have no business relationship with any company whose stock is mentioned in this article.
Editor's Note: This article discusses one or more securities that do not trade on a major U.S. exchange. Please be aware of the risks associated with these stocks.