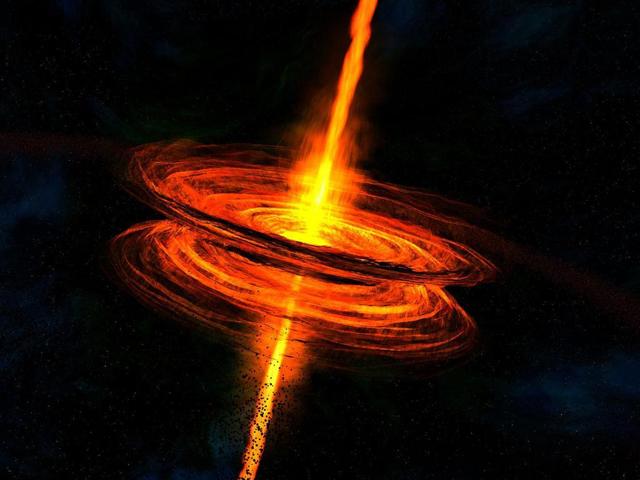 Yet another share price tailspin caused by a less-than-pleasing mineral resource update will be discussed in this week's
Resource Sector Digest.
(Vol. 88 - May 15, 2017)
Brought to you by Itinerant and The Investment Doctor. With special thanks to reader hollabread for pointing the finger to set this week's scene.
In this edition we shall:
set the scene,
highlight actionable ideas,
comment on news releases, and
link to relevant articles.
Please consider our cordial invitation to join Itinerant Musings for exclusive access to actionable research on mining and energy stocks.
In case you missed out on previous editions of this newsletter, simply click here, here or here to catch up.
Setting The Scene
Back in 2013, The Investment Doctor discussed Anfield Gold (OTC:ANCKF) in its previous incarnation. The company had just released a PFS on a nickel project in Guatemala, reporting a base case NPV(8%) of $1.4B. Come 2014 and the company ended up selling the project for just $15M (spread over 5 years), effectively confirming our personal view expressed to subscribers at the time along with the Doctor's cautious original investment thesis.
Over a year went by before Anfield turned into a gold developer in 2016 through the takeover of Magellan Minerals. The company effectively bet the farm and put management's remaining reputation on the line with this re-invention of itself; however, both the farm and the reputation appear in tatters, as does the share price, after last week's release of an updated mineral resource estimate on its newly acquired Coringa gold project in Para State, Brazil.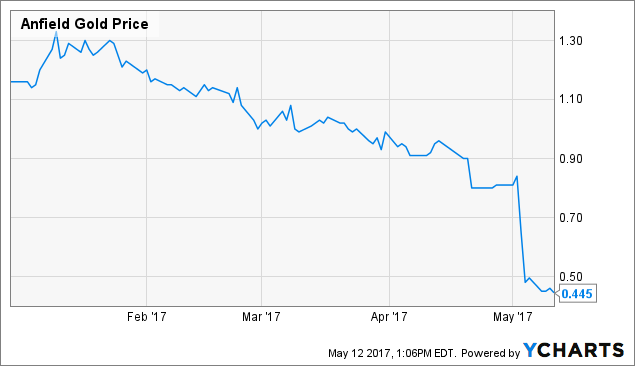 Before the takeover Snowden had prepared an independent resource estimate for Magellan documenting 550,000 ounces at an average grade 7.9 g/t over several zones in the measured and indicated category. Magellan had also taken advantage of Troy Resources (OTCPK:TRYRF) winding up operations not far away at Adorinhas by purchasing an 800 tpd mill for a song. The scene appeared set for near-term production at Coringa when Anfield picked up the project.
The numbers quoted above allow for some back-of-the-envelope guesstimate of the project's apparent potential at the time of the takeover by Anfield Gold. Assuming 80% resource to reserve conversion, 10% mining dilution, and 90% metallurgical recovery; and considering the mill running at nameplate capacity this operation was set to deliver 60,000 ounces per year, for a six-year mine life. The resource grade certainly pointed towards an attractive cost profile. Despite a lack of economical studies the odds seemed favorable for Anfield to turn Coringa into a profitable little gold mine.
The takeover was a scrip deal and each Magellan shareholder received 0.0863 Anfield shares for each Magellan share held. Based on a share price of C$0.72 before the deal, the new shares to be issued could be valued at C$13.8M. Add to that C$5.2M in working capital deficit on Magellan's balance sheet (presumably the driving force behind this deal) and we get a transaction value of C$18.7, or US$13M using an exchange rate of 0.7. At US$4 per measured and indicated resource ounce this certainly looks like an exceedingly reasonable deal, and other metrics only confirm this view. Investors seemed to agree judging from the share price performance throughout the period of time it took for the deal to close.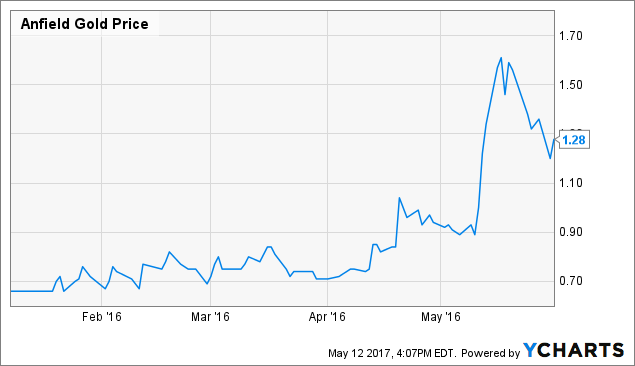 Anfield Gold followed suit by raising a total of C$57M throughout the remainder of 2016, accompanied by 25,200 meters of infill drilling and a series of positive progress reports on the preparation of a feasibility study (or FS) for the Coringa project. Which brings us up to last week and the release of the resource update on which the final FS will be based.
Despite dropping the cut-off grade from 2.5g/t to 2.0g/t the new resource estimate only scraped together 195,000 measured and indicated ounces, at a grade of 8.4 g/t. That's less than 30% of the original inventory, a catastrophic outcome with some painful implications. The mine life implied by the capacity of the already purchased plant in combination with the same assumptions as above drops to less than two years; and that's very likely not enough to pay back the capital necessary to bring this deposit online. Or putting it in plain language: this project has most likely just turned unviable in its present shape and form.
The company claims that Coringa's mineral resource base might well expand "through additional drilling from surface and from underground, once below surface development work is initiated". However, we are not prepared to clutch at this ubiquitous straw as the inferred resource has also been cut in half, offering up just 181,000 ounces at just 4.3 g/t in the latest estimate.
Anfield is demonstrating defiance bordering on stubbornness and has stated intentions to plough ahead with preparation of the FS against all odds. The release of this study is still scheduled for Q2 and the writing is very clearly on the wall: the results will bear little resemblance to what investors thought was acquired last year.
These events must appear like deja vu for attentive readers of our newsletter, as this case of Anfield Gold is only another entry in a growing list of junior miners which suffered from the effects of resource implosions over the past couple of years. The list includes the likes of Midway Gold (NYSEMKT:MDW), Rubicon Minerals (OTC:RBYCF), Aurcana (OTCPK:AUNFF), and Orezone (OTCPK:ORZCF) - and we expect further additions in due time.
Troy Resources, the company which sold its plant to Anfield Gold, is in fact another candidate for inclusion on this list. The company exited Brazil, and also Argentina by selling its interest in the Casposo mine to Austral Gold (OTC:AGLDF) and placed its chips on the Karouni project in Guyana. The resource estimate for this project also experienced a painful meltdown when the PFS was released shortly after selling said plant to Anfield Gold, which was promptly followed by various other tribulations during mine construction, a pit wall slippage and several management re-structures. It's probably fair to say by now, that the corner has not been turned after all, and our doubts back in 2014 were justified.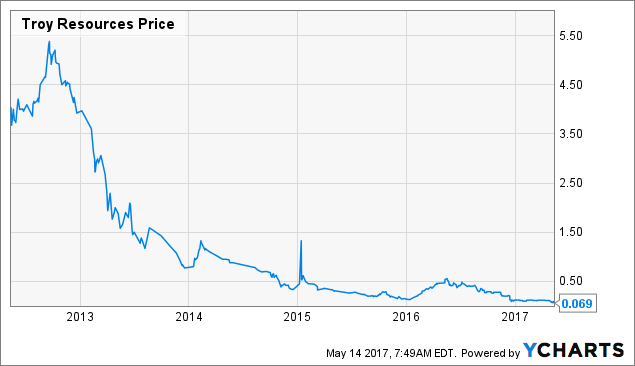 Actionable Ideas
Matt Geiger intended to double down on Quintis (OTC:TFSCF) (formerly known as TFS Corporation) after recent turbulences. Right now could be a great entry point, provided his take is correct. Or it could be a case of "good money after bad" if the Glaucus short case plays out after all. And as the ink is still drying on this article the company has gone into a trading halt pending "an announcement of the impact of market and trading conditions on the Company's expected financial results and strategic outlook" - which has prompted this feeble scribe to pull his bid.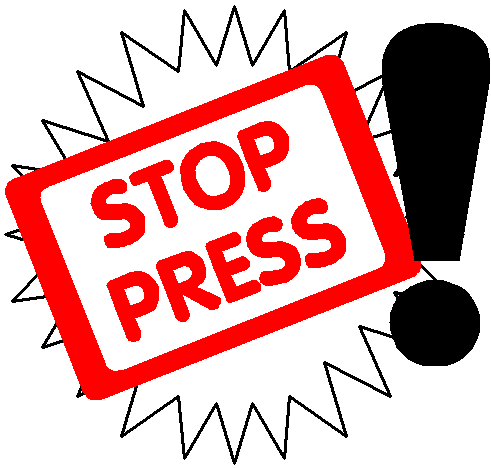 News Releases
News release of the week goes to Continental Gold (OTCQX:CGOOF) which has attracted Newmont Mining (NYSE:NEM) as a strategic investor. The major is purchasing a 19.9% stake in the Colombian mine developer which comes with a $109M price tag. Red Kite opted to exercise its right to participate in the placement adding another $25M to Continental's treasury. Shares were priced at C$4 for the purpose of this deal, a remarkable premium to the share price prior to the announcement of the deal.
And here is our drill result summary for this week:
The pointy end is most definitely nigh for Pretium Resources (NYSE:PVG) and the Brucejack project. Whether this company will ultimately be successful, or end up as the next entry on the list extolled earlier in this piece will be known before long now. A very public debate on nugget effects and related topics has certainly set the scene for an interesting few months ahead.
To quote from the latest news release:
"Initial ore has been introduced to the mill and concentrate to the thickener. Concentrate production is expected to start shortly. The gold room is planned to be commissioned in the coming days and doré production will follow."
Northern Dynasty (NYSEMKT:NAK) has put maximum spin on the settlement it has finally achieved with the EPA. Yes it's good to see permitting going ahead after all; but now the company will need to actually publish some data. We are still holding our breath in anticipation of the PFS initially promised for 2013, and we will be interested to see how this PFS will address concerns summarized very succinctly here.
Uranium Energy (NYSEMKT:UEC) has added another ISR uranium project to its portfolio, and the usual marketing channels have been hard at work selling this deal to investors already. Taking a glimpse into our crystal ball we see a small project which will need considerable investments and has no synergies with existing projects; we see further shareholder dilution; and we see more of the marketing-induced volatility so typical for this stock. Have we mentioned the rather worrisome balance sheet, yet?
Klondex Mines (NYSEMKT:KLDX) has released an updated reserve estimate and a progress report for its True North project in Manitoba, Canada. Although tentatively positive, this long-overdue news release quite probably won't reverse the company's underperformance. The initial resource statement for Hollister scheduled for release in Q2 on the other hand might well achieve that. Watch this space for details.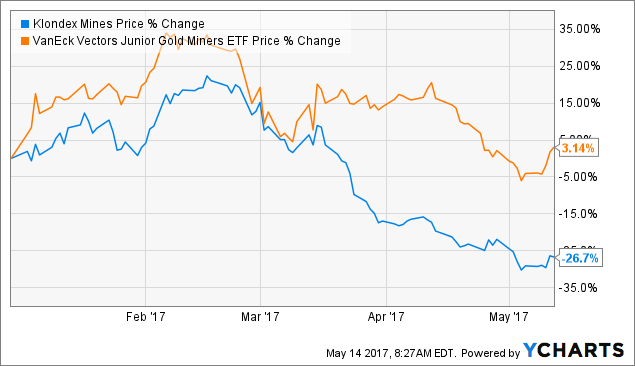 Lundin Mining (OTCPK:LUNMF) released results of the Neves-Corvo Expansion project FS. This study follows hot on the heels of another expansion study concerning Eagle East and the completion of the Tenke Fungurume sale. A more detailed discussion can be found here.
Rubicon Minerals' Phoenix deposit is one of the examples of evaporating resources mentioned earlier in this article. The company is taking another run at this project, drilling 23,500m this year. A first progress report was issued without providing too many new insights stemming from this drill program so far.
This week brought three more entries into a growing list of miners wishing to change their names. BHP Billiton (NYSE:BHP) is dropping the "Billiton"; Pilot Gold (OTCPK:PLGTF) is switching to Liberty Gold; and Timmins Gold (NYSEMKT:TGD) wants to be known as Alio Gold henceforth. Speaking of the latter, we note ambitious plans to "re-vitalize" the San Francisco mine, increase this year's guidance, and breathe six years of profitable mine life into this asset. We remain skeptical until the full technical report convinces us otherwise.
And adding yet another entry to the name change list is Entree Gold (NYSEMKT:EGI) which is changing its name to Entree Resources as part of the actions taken to spin-out its Mason copper projects. Mason Resources (TSX ticker MNR.V) will be developing this namesake project next door to Nevada Copper's (OTC:NEVDF) Pumpkin Hollow project going forward.
Lucara Diamond (OTCPK:LUCRF) generated $54.8M from its first exceptional stones tender of this year. A pleasing result which compensated for a weak first quarter as discussed in more detail here.
SilverCrest Metals (OTCQX:SVCMF) has been a pick for Itinerant Musings subscribers since the first minute. And boy, has this one worked out well. The company reported on ongoing exploration, and the discovery of bonanza grade ore at Las Chispas, once again reinforcing our support of this junior explorer.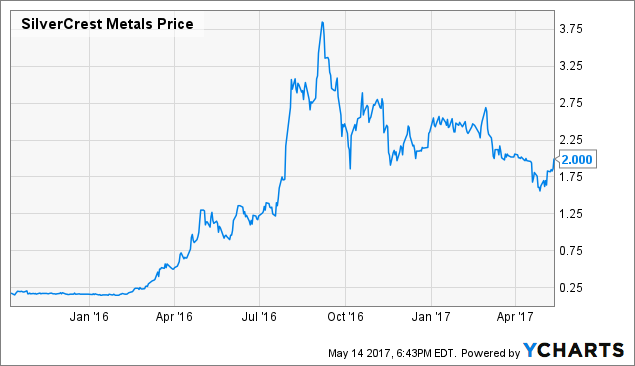 Yamana Gold (NYSE:AUY) has sold another C$80M batch of Brio Gold (OTC:BRRGF) scrip, this time for C$3 per share, to a syndicate of underwriters. Yamana still owns 53.2% of Brio Gold, plenty enough to ensure further installments of this saga. And talking of Brio Gold, we note reports of a 37% reserve increase at the RDM mine. The mine life increases to eight years, taking into account the intended mill expansion.
Teck Resources (NYSE:TECK) is further strengthening its balance sheet by selling its 67% interest in the Waneta dam facility in BC to Fortis (NYSE:FTS) for a consideration of $1.2B. The miner will be leasing back its interest for $75M per year over the next 20 years, and it will book a $800M gain as a result.
Colorado Resources (OTCPK:CLASF) has satisfied conditions to earn a 51% majority stake in the KSP project from Seabridge Gold (NYSEMKT:SA) after making a final cash payment and spending C$6M on exploration on the project. The junior is planning to spend another C$4M this year to bring its stake up to 80%.
Excellon Resources (OTCPK:EXLLF) is making inroads with de-watering plans at the Platosa mine. Success of this initiative should enable the company to achieve dry mining conditions, a prerequisite to finally exploit this ore body at a profit. A weak first quarter further underscores the importance of ongoing optimization measures, as the market (and your humble scribe) await the proof of this pudding.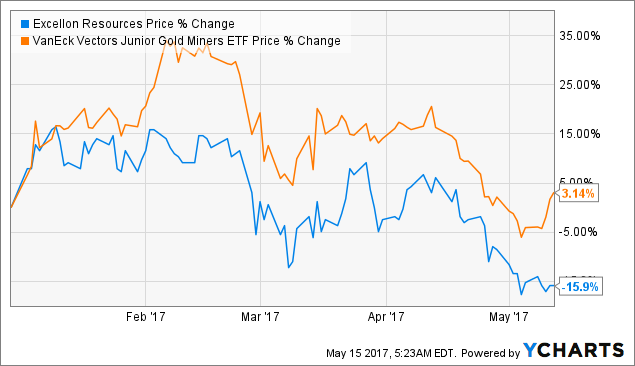 And right here we tip our hat to all our readers, and express our sincere hopes to see youse all again next week.
And Before We Go...
Thanks for reading our article. If you're looking to stay on top of the mining sector, consider following my account above to get my latest articles. If you want to see our best ideas, please have a look at Itinerant's Musings, with exclusive access to our small and mid-cap ideas, a lively community, and regular commentary and outlook on metal prices. We'd love to have you on board.
Disclosure: I am/we are long LUCRF, LUNMF, SVCMF.
I wrote this article myself, and it expresses my own opinions. I am not receiving compensation for it (other than from Seeking Alpha). I have no business relationship with any company whose stock is mentioned in this article.
Editor's Note: This article covers one or more stocks trading at less than $1 per share and/or with less than a $100 million market cap. Please be aware of the risks associated with these stocks.