The Wall Street Journal broke news on Monday:
Ford Motor (NYSE: F) aims to cut about 10% of its global workforce amid Chief Executive Officer Mark Fields' drive to boost profits and the auto maker's sliding stock price, according to people briefed on the plan."
Job cuts will likely be "outlined as early as this week and largely target salaried employees," it added.
Ford shares rose 0.7% in early trade to $11.01 on Tuesday, so market reports did not move the needle - the stock is still worryingly close to a 52-week low of $10.90, and rightly so given latest developments.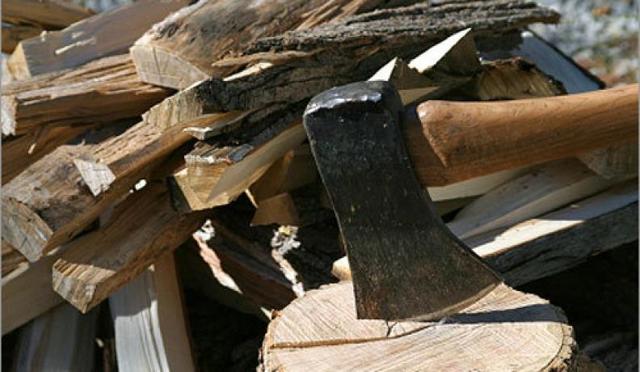 "Call me a communist, but I have mixed feelings about these market rumors," a senior auto advisor in New York told me today.
Having dealt with WSJ editors in the past, I know the odds are short that a formal announcement would likely ensue in the next 24 hours, and it's also very likely that 10% is the right number associated to layoffs - that's between $150m and $400m of annual savings, according to my back-of-the-envelope calculations.
Ford is reportedly looking to save $3bn overall through a comprehensive restructuring this year, which equates to 70% of its trailing net income.
As WSJ pointed out, "deep job cuts in the U.S. could trigger a political backlash at the White House" because automakers and their supply chains traditionally play a critical role in the US economy.
On this basis, it is also possible that redundancies will affect its workforce abroad, although it's too early to speculate on where the axe will fall. Or is it?
Surely, cutting costs in North America is easier said than done, particularly when it comes to so-called "hourly employees."
Collective Bargaining Agreements
Ford has about 201,000 employees and 62 plants worldwide; in 2016, it entered "into collective bargaining agreements (covering wages, benefits and/or other employment provisions) with unions in Argentina, Brazil, Canada, France, Germany, Italy, Mexico, Romania, Russia, South Africa, Taiwan and Thailand."
Meanwhile, this year it stated its intention to negotiate "collective bargaining agreements (covering wages, benefits and/or other employment provisions) with unions in Argentina, Australia, Brazil, Britain, France, India, Mexico, Romania, Russia, and Thailand."
Is that still the plan? Does Ford have to compromise between shareholder value and growth plans?
These are legitimate questions managers will have to answer as soon as this week.
10-K
It is a delicate balancing act. Economically and strategically, it wouldn't make much sense to chop operating costs domestically, also in light of recent currency trends - although, admittedly, the US market is expected to plateau at best in the upcoming years.
As it said in its 10-K:
Substantially all of the hourly employees in our automotive operations are represented by unions and covered by collective bargaining agreements. In the United States, approximately 99% of these unionized hourly employees in our Automotive segment are represented by the International Union, United Automobile, Aerospace and Agricultural Implement Workers of America ("UAW" or "United Auto Workers").
It added:
At December 31, 2016, approximately 57,000 hourly employees in the United States were represented by the UAW, an increase of about 3,000 employees since December 31, 2015."
Only approximately "1.5% of its U.S. salaried employees are represented by unions," but "many non-management salaried employees at our operations outside of the United States also are represented by unions."
Bad news for the US economy...
Value
As Ford also acknowledges, labor and other constraints could weigh on its ability to maintain a competitive cost structure as collective bargaining agreements provide "guaranteed wage and benefit levels throughout the contract term and some degree of income security, subject to certain conditions."
As a practical matter, these agreements may restrict our ability to close plants and divest businesses. A substantial number of our employees in other regions are represented by unions or government councils, and legislation or custom promoting retention of manufacturing or other employment in the state, country, or region may constrain as a practical matter our ability to sell or close manufacturing or other facilities.
Pension and other post-retirement employee benefits expenses rose to $2.6bn in 2016 from $522m one year earlier, but they stood at $4.4bn in 2014, so I have little to add here given recent trends.
Something that should not pass unnoticed, however, is the use of proceeds from this likely upcoming restructuring round.
Ultimately, this is a story about people, and so I do not think today it is appropriate to speculate on basis points accretion to profits, but it is obvious that if savings will be budged for future buybacks, Ford's move could easily backfire, thus affecting its stock price.
And that is not to mention that Ford is currently sitting on a cash and cash-like pile of almost $40bn, while its gross cash per share value is in line with its current share price; as such, it remains an appealing yield play, and downside is limited - I remain bullish, but I like it less than I used to.
Of course, it would also make sense to continue to look for value elsewhere in order to replace Ford if managers continue to disappoint investors.
Disclosure: I/we have no positions in any stocks mentioned, and no plans to initiate any positions within the next 72 hours.
I wrote this article myself, and it expresses my own opinions. I am not receiving compensation for it (other than from Seeking Alpha). I have no business relationship with any company whose stock is mentioned in this article.