Today, BlackBerry's (NASDAQ:BBRY) QNX software powers some 50 million In-Dash Infotainment systems (IVI). For those who are unsure, that's the computer screen in many of your cars that displays things like maps, contacts, nearby gas stations, DVD contents, radio stations, etc.
Back in December of 2015, I cautioned BlackBerry investors that in-dash infotainment systems would be morphing into full-fledged computers, would become an extension of your existing ecosystem, and that BlackBerry was ill-equipped to compete with the likes of Apple (NASDAQ:AAPL) and Google (NASDAQ:GOOG) (NASDAQ:GOOGL) and their armies of developers.
Sure, QNX is a nifty real-time operating system with wide ranging embedded applications. In November 2015, EE Times ranked QNX No. 15 in the world of embedded operating systems. This includes everything from cars, to washing machines and network routers. But the problem with embedded operating systems is that they provide virtually no monetization potential for developers, so accordingly, developers go to where the money is: Microsoft (NASDAQ:MSFT) and Apple for the personal computer, and Apple and Google for the smartphone.
So while QNX does a good job of running the basics of infotainment, evolution of the platform demands apps. BlackBerry's QNX has little to no developer support, or at least not anywhere near the millions of Android and iOS developers out there who are thirsting for a new platform on which to ply their trade.
Buy (QNX powered) Audi Connect and you'll also get access to a whopping six apps! There's "Fuel prices," "Travel Info," "Parking Information," "Audi Music Stream," "Internet Radio," and Twitter. The apps were all very slow to load, and none of them seemed worth the effort to use. (emphasis added)
Source: arstechnica.com
That offering of six apps is yesterday's news and will excite no one.
Enter Android Automotive: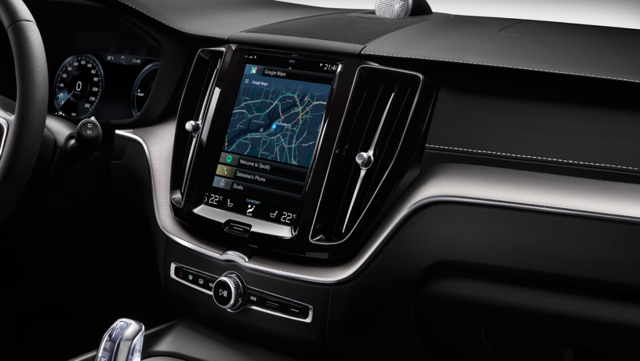 Source: xda-developers.com
During last year's Google I/O 2016, Google unveiled its plans to bring a full Android OS into cars. Recently, Audi and Volvo have announced that they will build Android Automotive into their next generation of cars.
Not to be confused with Android Auto, which is simply a smartphone projection standard developed by Google, Android Automotive is a full operating system running natively on the CPU powering your Infotainment system.
These aren't the only cars either. Fiat Chrysler vehicles also are shipping with Android Automotive powered in-vehicle infotainment systems.
One of the biggest complaints BlackBerry bulls had with my original article was that customers would not want an IVI that was only Android, or only Apple. I argued that any operating system by either Apple or Google would necessarily support the other operating systems. Indeed, Patrick Brady, vice president of engineering for Android, told Bloomberg News that Apple's CarPlay would still be able to run on top of this new embedded Android system.
It's about the ecosystem stupid!
As we learned with both the desktop computer and smartphone revolutions, ecosystem determines the winners. Microsoft's Windows Phone could not attract developers and failed. BlackBerry's reboot in 2013 with the BB10 operating system could not attract developers and failed.
Both Apple and Google are the stunning successes they are today because of their rich and engaging ecosystems. Content sharing across devices, apps, apps, and more apps, and a family of sister devices.
QNX on the other hand has no such loving family. No sister devices, no content sharing across devices (at least not in beautiful cloud-centric way), and no developer support to speak of.
We're all pretty sure Apple is working on something, and many of us believe it's a car operating system not unlike Google's Android Automotive.
Imagine the automotive integration you might see with Apple or Google ecosystems. Maybe a message that "you need gas" inserted in your iCalendar, or maybe you command your car to turn on its heater via Google Home. The possibilities are endless.
Investor Takeaway:
If history teaches us anything about computing devices, it teaches us that the ecosystem always wins in the consumer space, and I suggest to you that in-dash infotainment systems will be no exception.
Google, and probably Apple, will completely own this space within a few short years because of their vastly superior ecosystems and highly motivated armies of developers.
Baring buggy or slow performing offerings by Google, et al. I suspect the march away from QNX to be rather quick. Virtually entire generations of new cars will be abandoning the lonely orphan QNX for the exciting and ecosystem-rich Google and Apple families.
If your investment thesis is based on the continued success of QNX in the IVI space, please carefully consider the material presented to you here in this article.
Invest accordingly.
Disclosure: I/we have no positions in any stocks mentioned, but may initiate a short position in BBRY over the next 72 hours.
I wrote this article myself, and it expresses my own opinions. I am not receiving compensation for it (other than from Seeking Alpha). I have no business relationship with any company whose stock is mentioned in this article.