We had a spirited discussion about the concept of "core positions" in Part 1 of this series, so now let's get right to the panelists' answers to the question I asked them:
If you were just starting to build a portfolio today, which 5 companies would make up your core?
OK, wait. Let's not get right to it. First, let me say I am not going to create a portfolio out of these companies, as I did with the Dividend Growth 50 project. Nor will I report back a year from now on the price gains or losses of these stocks; it's not a contest.
Readers should look at these selections as exactly what they are: candidates for further research, as generously and insightfully provided by my fellow Seeking Alpha contributors. Please do your own due diligence because the following sign does NOT apply!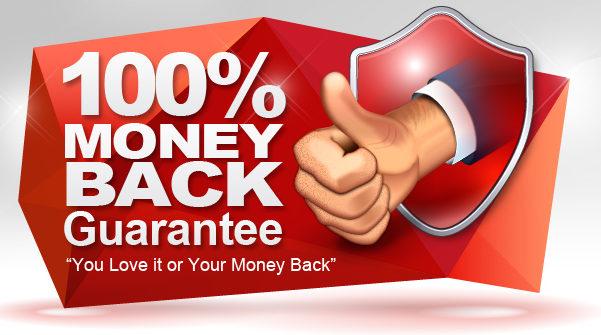 As in previous collaborative projects, I did not give the panelists any rules, guidelines or mandates. I wanted them to interpret the question their own way and provide answers they thought best fit the spirit of the endeavor. I believe they did, and quite grandly!
For some, valuation was a serious concern; for others, not so much. There is a good discussion about that in a little bit.
Now, here are the contributors' selections:
Adam Aloisi: Apple (NASDAQ:AAPL); East West Bancorp (NASDAQ:EWBC); Honeywell (NYSE:HON); Royal Caribbean (NYSE:RCL); Store Capital (NYSE:STOR).
Ian Bezek: Diageo (NYSE:DEO); Grupo Aeroportuario del Pacifico (NYSE:PAC); Hormel (NYSE:HRL); New York Community Bancorp (NYSE:NYCB); Public Storage (NYSE:PSA).
Chowder: Altria (NYSE:MO); Dominion Energy (NYSE:D); Johnson & Johnson (NYSE:JNJ); Procter & Gamble (NYSE:PG); Realty Income (NYSE:O).
David Crosetti: AbbVie (NYSE:ABBV); Cisco (NASDAQ:CSCO); General Mills (NYSE:GIS); Qualcomm (NASDAQ:QCOM); T. Rowe Price (NASDAQ:TROW).
Dividend House: 3M (NYSE:MMM); AT&T (NYSE:T); Dominion Energy; Kimberly-Clark (NYSE:KMB); Johnson & Johnson.
Ted Fischer: 3M; Apple; Johnson & Johnson; Nike (NYSE:NKE); Procter & Gamble.
Eric Landis: Altria; Becton Dickinson (NYSE:BDX); Church & Dwight (NYSE:CHD); NextEra Energy (NYSE:NEE); Realty Income.
RoseNose: 3M; Exxon Mobil (NYSE:XOM); Johnson & Johnson; Kimberly-Clark; WEC Energy (NYSE:WEC).
ScottU: Coca-Cola (NYSE:KO); Exxon Mobil; Johnson & Johnson; Microsoft (NASDAQ:MSFT); Realty Income.
Nicholas Ward: Alphabet (NASDAQ:GOOG) (NASDAQ:GOOGL); Apple; Disney (NYSE:DIS); Microsoft.
Bob Wells: AT&T; Altria; Dominion Energy; Johnson & Johnson; Realty Income.
As you can see, Nicholas chose only four companies - and that's four more than were selected by David Van Knapp, who said he was "uncomfortable answering this kind of question." (DVK also doesn't buy into the concept of "core positions" at all. More from him later).
JNJ was named by six panelists. Realty Income received four "votes" - and O boy, the panelists had some interesting things to say about the most popular REIT in the Dividend Growth Investing universe.
I'll get to the O Show shortly. First, let's see what our panelists had to say about some of their other selections (Yes, plenty chose the "usual suspects" - JNJ, MO, MMM, etc. - so we won't go into much detail on those companies that are held by so many DGI practitioners).
Two of the more interesting 5s were turned in by Adam and Ian, younger gentlemen who invest for a living.
In addition to Royal Caribbean, which was covered in Part 1, and the omnipresent Apple, Adam had this to say about his other three choices:
"East West Bank is perhaps the largest $8 billion bank that most investors have never heard of, as it is a regional bank positioning itself as a China-U.S. bridge. The company has a huge retail banking presence in the L.A. area, but it's also building up in Texas, Atlanta, New York, and now Boston. Its Greater China 'bridge' includes offices in Hong Kong, Shanghai, and other large gateway Chinese cities. Huge (and underestimated) runway for growth over time."
"Honeywell is a diversified industrial/technology conglomerate that has taken the place of GE as the preeminent proxy for the economy. Honeywell's industries are on the cutting edge of many growth businesses."
"STORE Capital is a retail REIT that has gotten trashed near-term for a variety of reasons that appear overblown. Where else can you get a 5.5% yield alongside upper-single-digit growth and a low-teens cash-flow multiple? The current negative retail sentiment reminds me of the initial Internet bubble (late '90s), which prematurely predicted mall demise. While some corners of retail are indeed being pressured, the survivors will ultimately prove stronger longer-term."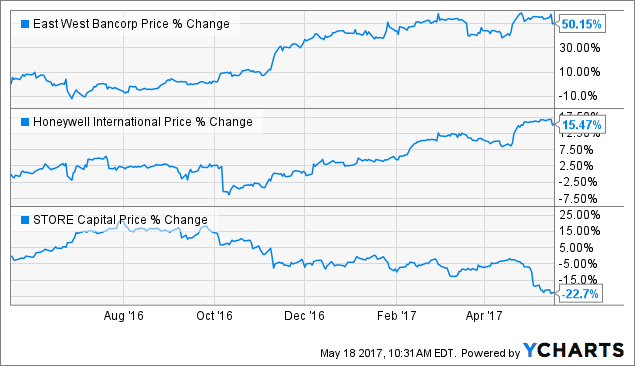 Ian, who said he does not really have "core holdings," selected an eclectic group of companies that deal in booze, community banking, packaged foods, self-storage and Mexican transportation. Here's his take on four of them (His fifth, NYCB, was discussed in Part 1).
"Diageo is the cheapest of numerous quality options in alcoholic beverages, a core dividend-growth industry that is stable and virtually immune to recessions. Over the past 80 years, it has been the U.S. market's No. 2 performing industry (trailing only cigarettes). DEO is now finally moving up after many years of slumber, and it should be heading toward $150 over the next 18 months while paying a strong, withholding-tax-free dividend."
"Grupo Aeroportuario del Pacifico controls many of Mexico's leading airports, including Guadalajara, Tijuana, Puerto Vallarta, and Los Cabos. At the time I named it my top pick for the year (in a Jan. 20 PRO article), it was yielding 6% and had been crushed by Trump fears; the stock has since surged 40% and just hit new all-time highs. However, it should go a lot higher yet, as it is growing revenues at 20% a year, profit margins are rising, and the company pays out virtually all profits as dividends. There aren't many U.S.-listed stocks where you can get a near 5% starting yield and 20% growth year after year."
"Public Storage is arguably America's best-run REIT, a rare blue-chip stock in the space. It has an A credit rating, almost unheard of for REITs, and it continues to put up massive dividend growth as it consolidates the storage industry. It is among the best-positioned REITs for rising rates, and it will have an ample war chest to go shopping for bargains once higher debt-servicing costs hurt its competition."
"Hormel is the country's cheapest Consumer Staples stock, bar none. It has grown revenues at 4% compounded over the last five years (a solid feat given the outright shrinkage at many U.S.-based firms). Its management team has converted that revenue growth into 13% annual profit growth and 17% per year free cash flow growth. The dividend has grown 18% annually over the past five years. Despite all that, Hormel trades below its historic median P/E ratio - this at a time when others in the industry have been sent to the moon by yield-chasing investors. Hormel is an absurdly cheap stock on a relative basis compared to the no-growth, 23-25 PE, Consumer Staples stocks out there."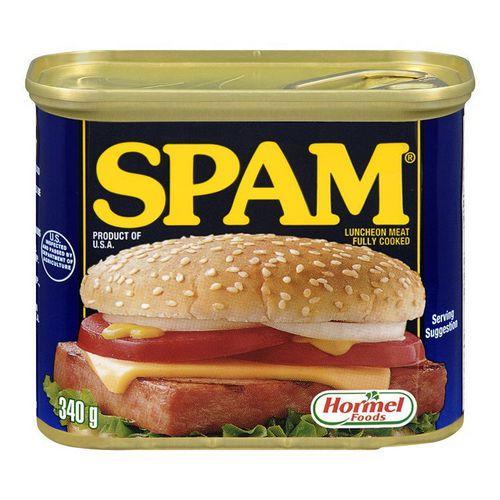 After enjoying several mouthfuls of Hormel's most famous product - Yummy! - Ian wrapped up his five:
In a 2009-world where everything was cheap, these five aren't the "core" stocks I probably would select (though I'd buy Hormel anytime it was cheap, regardless). However, given the realities of our market today, these are five I feel comfortable allocating heavily into, knowing that on balance, they're still cheap, well-diversified, and will produce healthy yields for my family for many years to come.
Nicholas, at 27 our youngest panelist, went heavy on technology and also chose Disney, saying:
"I suppose they all play into my 'WALL-E thesis,' where technology will disrupt life today as we know it, making our lives much simpler and more efficient. This all leads to free time, which will increase the demand for content."
Of Disney, Nicholas said:
"It is the king of content, plain and simple. It is a diverse business that has created a nice ecosystem for the content to thrive - it starts in theatres, but trickles down into resorts, theme parks, cruise ships, other media outlets and merchandise."

Nicholas likes Microsoft because it, like Alphabet (which he discussed in Part 1), "is a tech empire with a nice balance of cash-cow legacy products and services, as well as high-growth initiatives that lay the groundwork for a brighter future."
Finally, he said:
"This might sound a bit weird, but I would consider the Technology Select Sector SPDR ETF (NYSEARCA:XLK) a 'near-core' position, as well."
OK, now that we have heard from three relative kids, let's hear from one of the panel's retirees, Dave Crosetti:
While I could come up with five DG companies, they would not necessarily be considered 'core' right now, because they are not priced at a value. So, it's a real dilemma for me. If I were a younger person now, I would be investing smaller amounts of money monthly or quarterly into index funds that hold 'core-style' stocks: iShares Select Dividend ETF (NYSEARCA:DVY), SPDR Dividend ETF (NYSEARCA:SDY), Vanguard Dividend Appreciation ETF (NYSEARCA:VIG), SPDR S&P 500 Trust ETF (NYSEARCA:SPY), and Vanguard High Dividend Yield ETF (NYSEARCA:VYM).
Nevertheless, Dave did answer my question, selecting five fairly valued companies he has been buying lately. Two are in the tech sector: Cisco and Qualcomm.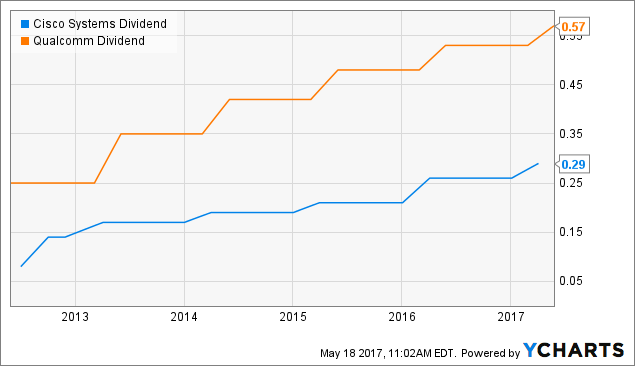 "I want to purchase CSCO when the dividend yield is in excess of 3.25%," Dave said, "and we're there right now."
Indeed, Cisco released a decent earnings report after Wednesday's close but offered weak guidance, and its price was hit hard Thursday - pushing its yield well past 3.5%.
As for QCOM:
"I love this company and look to add when the yield point is 3.75% or more. A core holding for the long haul, in my opinion."
So as it turns out, Dave did have core convictions about at least one company he recommended: QCOM.
Still, in general, he said:
"So many of the companies that I've been adding lately are potential capital-gains plays and not core holdings for the next 30 years. This current market, to my way of thinking, is a 'stock-picker's market,' and not a favorable environment for buying core holdings."
Chowder disagrees.
Based upon their numerous comment-stream discussions, Chowder and Dave obviously respect each other, and they often agree on companies and concepts. Chowder, however, thinks it is just about always a good time to build one's core - especially for younger investors.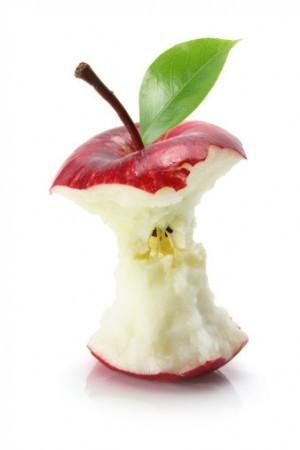 It was the comment stream of one of Chowder's articles that gave me the idea for this series, and that's where Chowder said this (among many other things regarding the concept of "core"):
My Core will get built regardless of valuations.
And when he says "regardless of valuations," he means it. Chowder, who manages portfolios for numerous fellow investors, is especially active during earnings season. If a company he considers a core holding beats earnings and revenue estimates - and if it also raises guidance - he will buy it immediately, regardless of various valuation metrics and analysts' calls.
Among Chowder's nuggets in that comment stream:
"Someone may think a company is overvalued by 10% or 15%, but if it beats on earnings and raises guidance, I'll ignore the valuation."
"An earnings and revenue beat is an automatic buy for me as long as cash is available for purchase."
"The part I have been pounding the table on - jumping up and down on the table, in fact - is that economic good news justifies high valuations."
"I don't care what valuations are today, I'm not looking to make a short-term trade. Are today's valuations too rich for where they will be 5 years, 10 years, 20 years or more from now? I don't think so."
"Valuations are ignored if a company is performing better than expected ... because the valuation was incorrect."
O Say Can You See (The Value)?
Which brings us to one of Chowder's five choices for this project: Realty Income.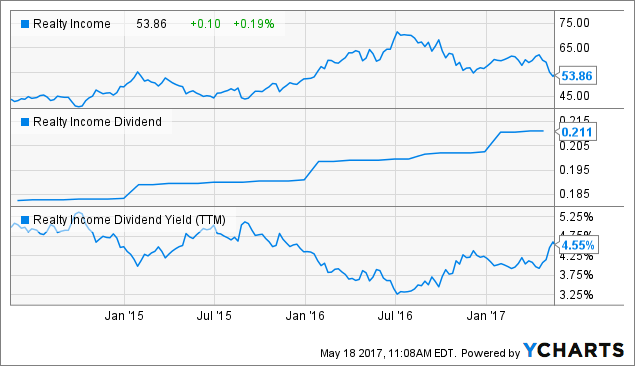 First, let's hear from Eric Landis, who also selected the REIT, a core holding in many a DGI portfolio (including mine):
"Realty Income doesn't have as high a growth rate as the others," he said, "but I don't know that I could build a portfolio without a company that trademarks itself as 'The Monthly Dividend Company.' It is a steady company with a 22-year streak of dividend growth that now offers a 4.5% yield after the recent pullback. It should continue chugging along with 5% growth for years to come."
Enter Dave Van Knapp. In answering my query for this project, the guy I call The Godfather of DGI brought up Realty Income:
"Introducing the word 'core' changes things, and not in a helpful way as I see it. For example, some people might say that O should be in every portfolio, and certainly would be in their own core. But I wouldn't buy O now, because I think it is overvalued. It's different if you were asking, 'What stocks should be in the Dividend Growth Hall of Fame?' O probably would be in my Hall of Fame. But that's based on what it has done in the past. It wouldn't influence whether I would purchase it today."
When I asked Chowder why he chose Realty Income, he said it was precisely because of its track record:
"The Great Recession was in large part due to a real estate crash. The shorts were trying to drive O into the ground. How easy it seemed to short real estate trusts during a real estate crash … yet through it all, O not only continued to pay the dividend, they raised it every quarter. If a real estate crash can't affect that dividend, it's a high probability play that the dividend will continue to get paid regardless of market conditions, making it a high-priority own."
And he said this week that he's buying more Realty Income now, regardless of what anybody thinks of its valuation.
"Git some," he said, "before the valuation goes higher."
Core Galore
Here are a few more core-stock recommendations from our panelists:
Eric Landis on NextEra Energy:
"It has a decent yield and a 22-year track record of dividend growth, it is a strong player in the renewable energy industry, it has an A- credit rating, and it is expected to grow dividends at a double-digit rate. I also considered D and WEC for my utility, but in going for more growth I think NEE offers just a bit more potential."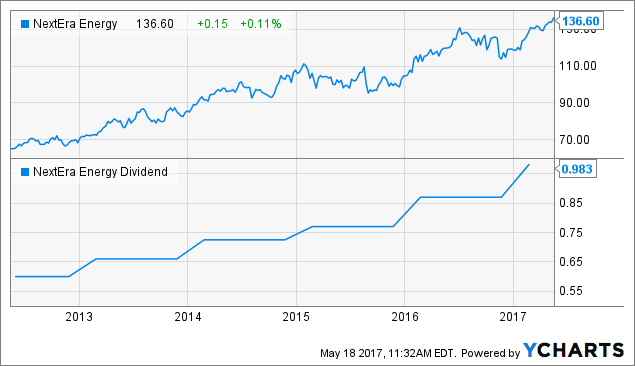 Eric on Church & Dwight:
"It is a Consumer Staples company with a 20-year streak of dividend increases, during which it has never had a year of negative EPS growth. It churns out high-single-digit growth like clockwork, and it has strong brands and conservative management that has served it well. It's also fairly small with a $12.7B market cap, offering plenty of room for future growth."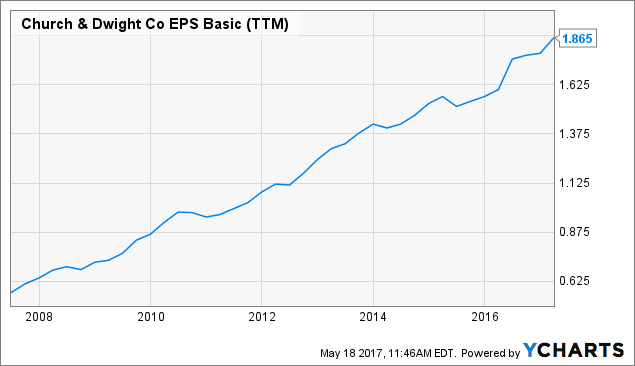 Ted Fischer on Nike:
"I've held this one off and on since 2008, but started building a permanent position roughly a year ago. I love the brand strength, the long history of growth, and the conservative finances. The stock is volatile, but I can't imagine the company fading away. It has a huge cash flow, sufficient to support a much higher dividend if management wishes to go that direction."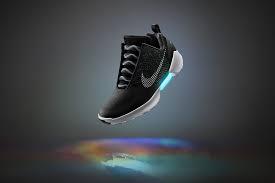 Ted on Apple:
"Possibly the strongest consumer brand in the world. Their operating margins are among the best on the board, while playing in a sector that has already been commoditized. Recently trimmed 40% of our holding, to keep the position size in check, but I would add that back on weakness in a flash!"
ScottU on Johnson & Johnson:
"In the last few months, my value estimates have brought me back to a choice between JNJ, Visa (NYSE:V), Starbucks (NASDAQ:SBUX) and Nike for possible purchases. In each case, I came back to JNJ, as the combination of value and trust in the company couldn't be overcome by the others. That's representative of my thought processes in regards to core." (Scott also wrote about JNJ and his other core positions in a Jan. 30 article).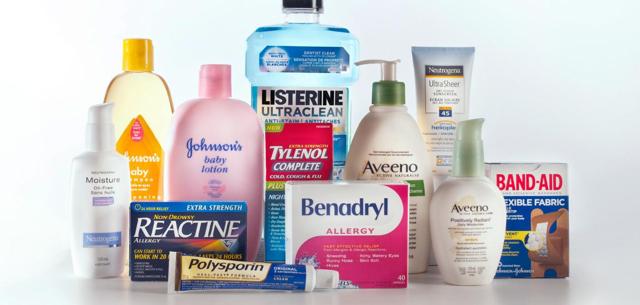 Dividend House on her selections (JNJ, D, T, MMM, KMB):
"These five are so well known, let me speak to them in aggregate. For folks planning to supplement their retirement income with a dividend stream, these companies are stalwarts, with long histories of growing their dividends year after year. I understand their businesses and believe they are relatively recession-proof. As a result, they should continue to grow their dividends even when the economy is in the tank. My five picks represent diversification across defensive sectors (Utilities, Consumer Staples, Healthcare and Telecom), with one blue-chip Industrial Dividend Aristocrat thrown in. If I could only buy five stocks today and I was in or near retirement, I wouldn't hesitate to own these."
Rose provided a table to support her choices - highlighting S&P credit rating, Value Line Safety score, consecutive years of dividend raises, dividend yield, and her "Buy Range."
| | | | | | | |
| --- | --- | --- | --- | --- | --- | --- |
| Company | Sector | Cred | VL | Yrs | Yield | Buy Range |
| JNJ | Healthcare | AAA | 1 | 54 | 2.7% | $112-$120 |
| KMB | Cons Staples | A | 1 | 45 | 3.0% | $112-$126 |
| MMM | Industrials | AA- | 1 | 58 | 2.4% | $167-$180 |
| XOM | Energy | AA+ | 1 | 34 | 3.8% | $75-$80 |
| WEC | Utilities | A- | 1 | 13 | 3.4% | $52-$55 |
Conclusion
One of the many fun things about putting together these collaborative projects: It shows how many different ways there are to invest - even among those with fairly similar investing styles.
I fully embrace the concept of "core positions" within my portfolio, but I understand why Dave Van Knapp does not. I place greater importance on current valuation of companies than Chowder does, but perhaps not quite as much as Dave Crosetti does. I often like the interesting names that Ian Bezek and Adam Aloisi bring to these discussions, but - much to my chagrin! - I have not acted on enough of them.
Although I won't commit to it yet because I am working on a totally unrelated Seeking Alpha piece, I eventually might present a Part 3 to this series, featuring my own selections.
Until then, I thank the 12 contributors for giving all of us so much food for thought. I don't know about anybody else, but I'm stuffed!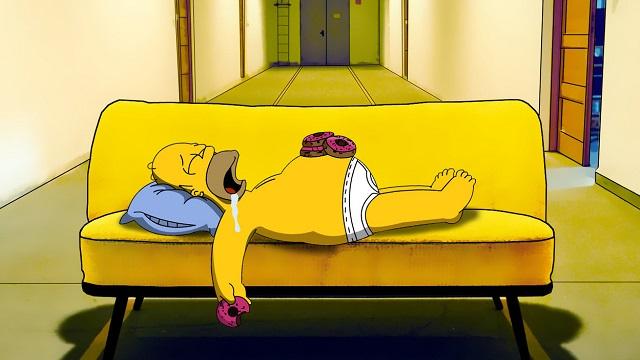 Disclosure: I am/we are long AAPL, ABBV, D, GIS, JNJ, KO, MMM, MO, MSFT, NKE, O, PG, QCOM, SBUX, T, WEC, XOM.
I wrote this article myself, and it expresses my own opinions. I am not receiving compensation for it (other than from Seeking Alpha). I have no business relationship with any company whose stock is mentioned in this article.
Additional disclosure: I also am long BDX, KMB, NEE, V and VIG as part of the DG50 project. In addition, I could buy any of the other names within the next 72 hours.