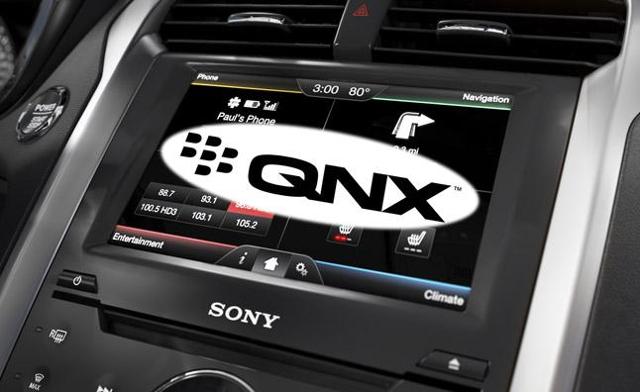 Yes, BlackBerry (BBRY) stands on the verge of disruption. But not the kind you might have been thinking. You see, BlackBerry is no longer a player in the smartphone world. Instead, it's now evolving towards a software & services company, having booked $687 million of such revenues during FY2017.
Soon enough, those will be the only revenues BlackBerry actually has. After all, revenues from selling hardware or the high-margin SAF (Service Access Fees) will be entirely gone. BlackBerry currently trades for $10.16 and there are 590 million diluted shares outstanding. Considering this and the $687 million in sustainable (and growing) revenues going forward, BlackBerry thus trades for ~8.7x sales, or 5.8x EV/sales, considering its recent large lawsuit award versus Qualcomm (NASDAQ:QCOM).
Whether we consider the 8.7x price/sales multiple or the 5.8x EV/sales multiple, they're both quite high given the profitability BlackBerry exhibits. Using FY2019 EPS consensus of $0.08 per share, BlackBerry goes for 127x FY2019 earnings. This is 127x earnings on a company that's not expected to grow revenues until beyond FY2019, mind you.
But that's all numbers, and there's something far more interesting about BlackBerry. I'm talking about its exposure to the auto market.
Back in 2010, BlackBerry bought QNX, with a view towards making it the base of its next smartphone OS, BB10. BB10, and the whole smartphone story crashed, but QNX also had another thing going for it: It was the leader in providing software for car infotainment systems.
7 years later, QNX continues to be the leader. It is now on more than 60 million vehicles and has over 50% of the car infotainment market, with the rest being controlled by a mis-match of weakly-supported and spec'd OSs, from Windows Automotive to AOSP Android, to various Linux distributions. For 2017, BlackBerry is expected to sell as many as 36 million QNX licenses. And, as CEO John Chen put it in the Q4 FY2017 earnings call:
Todd Coupland

Okay. So, my question on QNX and just the automotive opportunity. So, with respect to that last question, John, I get like all those pieces you're working on. The one thing we're struggling with is if you sort of stack all that up without giving us individual pricing on each one of those areas, when you think about sort of a per car opportunity for your business, how are you thinking about that? Is that over time, $10 per car, $50 per car? How are you thinking about it?

John Chen

Yes, I think about it. So, I'll give you the current -- I'm not giving you the pricing of that. But if you look at our current infotainment systems, I think the street price is about $3 to $5 a car. That's the Street price. So my competitors and myself and everybody is in that neighborhood. And if you stack these modules together, the ARPU should be 4, 5 times of that number. Now of course, now you have to do discount it, and you've got the volume wise it and then the new product that's got coming out. So, I mean it's just a normal type of business where you continue to enhance the offering, and each of the offering is a module, and you get royalty on that and then -- and one of the thing that I think is exciting for us is not that we're done there, by the way. I just want to make sure that everybody understands. When I talk about a portal, a vehicle portal management, it's kind of the next things that we're focusing on is to generally recurring monthly revenue and all from these kind of the world of connected cars and the need to have enhanced security or constant monitoring of security and antihacking and malware. So, all the stuff that I talk about, all have a common theme in how we grow our business and our revenue. So rather than getting a set amount of dollars per car when we roll it out the manufacturing line, we want that too. We want that, and we want a higher ARPU of that, and we want a service component of that on a monthly basis.
Put this way, it's fair to assume BlackBerry stands to have 2017 QNX revenues of around $4 x 36 million = $144 million. On a $687 million base, that would be 21% of revenues. Taking into account BlackBerry's FY2018 guidance, it would be more like 18.4%. Still, it's a relevant segment - indeed, quite possibly BlackBerry's 1st or 2nd largest segment in its remaining software & services business.
Now, the story around QNX isn't just that it's the leader, but also that it stands to get a larger share of the software business in each car. In the quote above, you can already find references to that. This is a story that analysts can run with, but BlackBerry while talking the talk, isn't necessarily walking the walk: it kept FY2018 revenue expectations unchanged when it reported earnings.
However, it is QNX that brings me here today. Two things about it:
It makes BlackBerry an automotive supplier, at least for 1/5 of its revenues.
It makes BlackBerry a market leader primed for disruption.
Auto Supplier
On the automotive supply side, it's easy to see the problem. We're facing the top of an auto cycle, which is driving auto stocks like Ford (NYSE:F) or General Motors (NYSE:GM) lower. It's also driving auto suppliers into low valuations as well. For instance:
Ford trades for 0.3x sales.
General Motors trades for 0.3x sales.
Magna International (NYSE:MGA) trades for 0.5x sales.
Delphi (NYSE:DLPH) trades for 1.4x sales.
WABCO (NYSE:WBC) trades for 2.2x sales.
Tenneco (NYSE:TEN) trades for 0.3x sales.
You see where I'm going with this. Auto stocks and auto supplier stocks don't exactly command high valuations. They don't because the whole market might flatline or decrease in the short term. Now, when someone is a leader supplying more than half such market, its fortunes end up being tied to the whole market. As such, at least 20% of BlackBerry's existing business should be awarded a rather low valuation.
Now, there are obviously two mitigating factors:
An increase in expected penetration of infotainment systems requiring a complex OS. This could be argued, but we're late in the process. An estimated (by BlackBerry) 60 million cars already come with these systems, and worldwide sales are around 78 million, so not much more room to go.
An increase in content per car, which is what BlackBerry and analysts are banking on, but the company isn't yet guiding for.
Any way one cuts this, there's clearly a risk for BlackBerry from the fact that it's an auto supplier for part of its business.
Primed For Disruption
A larger problem for BlackBerry, though, is the fact that it leads a market where the products literally suck. BlackBerry's might even be the best around, and thus its leadership. But even the best are tremendously bad versus what can be easily put together nowadays.
An interesting take on this can be found in ArsTechnica's article published yesterday, titled "The state of the car computer: Forget horsepower, we want megahertz!" It reviews a few current infotainment systems. They uniformly suck, some more than others.
It's the fact that these systems are so bad, and so easy to improve upon, that needs to worry BlackBerry stockholders. Quite easily, a large part of QNX's business could be driven away.
Worse still, a development took place recently which makes this development more likely still. Google (NASDAQ:GOOG) (NASDAQ:GOOGL) announced the deployment of its Android Automotive initiative. That's basically taking Android officially into the car space. This is a massive threat to QNX on so many grounds it's difficult to even cover them all. Consider just the following:
The largest software cost for a current car infotainment system, from the consumer's and automaker's perspective, is providing up to date mapping. Car navigation uniformly sucks, even in Teslas, never mind everywhere else. The Arstechnica review above captures that well. QNX cannot solve this. But Google can, both Google Maps, Waze (also owned by Google) and countless other Android apps provide excellent and free navigation capabilities. And even the paid apps cost a small fraction of what the current map updates cost.
Another problem, associated with navigation, is that in-car search systems suck. Alas, Google is basically the best thing there is when it comes to search. QNX cannot possibly compete with any search powered by Google.
It continues. Google is also a leader in self-driving. As well as in all kinds of applied AI including speech recognition. Many of these technologies are relevant for cars, and many come directly incorporated into Android.
Then it gets worse. Android is probably the OS with the most developers worldwide. The cheapest developers. Some of the best developers. Some of the most extensive already-built modules for anything a developer might want. Developing for Android is intrinsically better, faster and cheaper than developing for QNX.
Also relevantly, literally millions of already-existing Android apps will be ported directly to run in cars. Indeed, most could be ported totally unchanged as long as the cars offered capacitive touchscreens, which all will.
This goes on and on. The massive base of Android hardware also means off-the-shelf Android-capable components (high-quality displays, CPUs, I/O, etc.) are cheap, powerful and plentiful. It's obvious that in a bid to contain costs and make its cars more attractive to the final consumer, automakers will fall over themselves to take advantage of this.
To sum it up, this is as easy as it gets. There will be disruption, and QNX will be the OS suffering it. QNX will be the Symbian or BB of yesteryear. Technical arguments and microkernels and whatnot will be bandied about, for sure. But the large scale advantages listed above put any such technical arguments to shame. The consumer wants the best navigation, apps, search, games, etc. Not the best microkernel.
In the meantime, there's this joke going around about charging the consumer $10 per month for a car antivirus for its disgraceful OS. Good luck with that. Smartphones are the arena of free antivirus, and those will port directly from Android to Android Automotive. Sure, you'll see an ad now and then, if you don't pay the one-off $10 fee or something like that.
On top of this, Apple (NASDAQ:AAPL) might try the same: have its own automotive OS. But Apple or no Apple, official Android support will be more than enough to crash the QNX party, and crash it quick.
Conclusion
There's disruption coming. To QNX. It's not a matter of whether it will arrive, but when.
Indeed, there's even a funny example to put forth. Audi (OTCPK:AUDVF) was once billed as being the standard bearer for next-generation infotainment systems running on QNX. That was back in 2010. Well guess what, Audi is one of the first which will bring the next generation infotainment system… based on Google's Android Automotive.
Disclosure: I am/we are short BBRY.
I wrote this article myself, and it expresses my own opinions. I am not receiving compensation for it (other than from Seeking Alpha). I have no business relationship with any company whose stock is mentioned in this article.