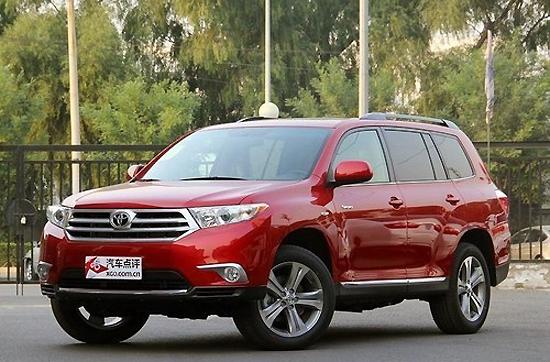 Source: china.org.cn
As usual with central planning, the market will always find a way to frustrate it, and that has happened in China, where government efforts to push electric vehicles on its citizens is being resisted, as the Chinese people are flocking to SUVs as their vehicle of choice by a wide margin.
There are a couple of reasons for this, according to the Wall Street Journal, including the high number of driving-related death in China, and the usual challenge associated with adoption of EVs - the lack of charging stations, and when they are available, the time it takes to recharge a car.
Citing the World Health Organization, the WSJ said 700 people a day are killed on China's roads, equal to over 21,000 a month on average. Driving a bigger vehicle is one way people are trying to mitigate the risk.
Although not for the same reason, the U.S. in the recent past has seen similar consumer tastes, with the SUV and trucks popular with consumers. That can ebb and flow based upon the condition of the national economy. When economic concerns rise to the fore, consumers tend to gravitate toward vehicles with better mileage.
With the issue of charging stations, this remains a big problem within larger cities, and a bigger problem outside of them. It limits the usage of a vehicle when traveling longer distances or in need of a quick charge.
All of this said, China does reflect the conditions of the global auto market, and by extension, the effect it'll have on the demand for gasoline over the next decade or so.
Be cautious of media spin
One of the problems investors face in regard to electric vehicles and their potential in the near term, is the media, overall, is all-in with the concept, and will report on the alleged progress of the industry in a way that suggests it is at the door or is experiencing enormous adaptation and success.
The associated issue is this is sometimes reported as a devastating blow to the oil industry because of an anticipated decline in demand for gasoline and oil in the not-too-distant future. While the idea sounds good to many, at this time it simply isn't true. We're still years away from electric vehicles having an impact on gasoline demand; if it ever happens.
That doesn't mean the market for electric vehicles isn't going to grow, because it is. What it means is the overall auto market will grow, and in emerging economies with increasing disposable income, electric vehicles, as China is proving, aren't the first choice of the majority of consumers.
For that reason investors need to take with a hefty grain of salt reports of the electric vehicle industry disrupting demand for gasoline in the next five to ten years. I don't see that happening. The entire market will grow, with all segments contributing to the overall growth.
It's not a matter of either/or, but one where the rising demand tide is raising all ships. One really isn't being disrupted at the expense of the other, although the projected estimates for electric car growth in China will need to be downwardly revised for the next five years at least.
Chinese growth - by the numbers
By 2030 the official goal of China is to have 40 percent of all cars to be either hybrids or EVs. Approximately 350,000 electric cars were bought in China over the last 12 months; accounting for about 50 percent of all global sales, which stood at 700,000 last year.
According to Bernstein auto analyst Robin Zhu, SUVs will outsell sedans in 2018. In 2010 there were 4 million SUVs sold in China. By 2025 expectations are that'll soar to about 150 million. That would represent about 45 percent of the overall number of passenger cars in the country. Zhu sees SUVs surpassing sedans on national roads by 2023.
As for electric vehicles in China, by 2025 the number should jump to about 30 million, which would be about 9 percent of the passenger vehicles in the country. It's hard for me to believe the stated goal of electric cars accounting for 40 percent of all Chinese passenger cars will be met by 2030.
That doesn't mean the EV market will grow slow, only that demand for SUVs is so strong it's overwhelming all other vehicles sales, and will likely continue to do so until the next recession or two hit. By 2030 there are likely to be two global recessions, if history can be used as a guide.
In the U.S. over the last 50 years, there have been eight recessions, and we're overdo for one. Normally U.S. recessions coincide with global recessions. Depending on the depth of those recessions, it could cause Chinese consumers to gravitate toward smaller vehicles. If there is significant improvement in the number and quality of charging stations, a large number of those sales would be electric vehicles, and again, that could help increase the percentage of electric vehicles in China.
What will determine the level of sales will be how the Chinese measure risk of driving a smaller vehicle versus costs of gasoline. For now they've decided a better chance of surviving an accident is better than lowering costs. With growing gasoline demand pushing up oil demand over the next decade, that means the cost of gasoline and oil should rise, which means the cost of driving a larger vehicle should climb. How much Chinese wages and disposable income rises in conjunction with that will determine the effect on SUV versus electric vehicle sales.
Another offsetting factor is if the higher price of electric vehicles will be considered worth the cost when measured against gasoline savings.
Conclusion
A lot of the financial media present demand for autos as an either/or situation, when in reality it's going to be a market that enjoys growth across most segments over the next decade or so.
Some markets will more quickly adopt electric or hybrid vehicles, and some will lag behind by a number of years. That means staggered EV growth around the world, with gasoline-powered vehicles growing along with them.
As far as this relates to the oil and gasoline market, I don't see it having much, if any impact at all on growth in demand. As you can see in China, both types of cars will experience an increase in demand, with SUVs, for now, far exceeding electric vehicle demand growth.
Recessions could disrupt this outlook, but again, the unknown factor is whether or not consumers believe the higher cost of an electric vehicle will allow them to save money over time. They could simply opt to go with a smaller car that uses gasoline, and still save on mileage and gasoline costs.
I see the traditional car market and the EV market as both growing together over the next decade. The idea that more electric car sales will eat into global gasoline and oil demand is based upon wrong assumptions. While electric car sales are climbing, so are sales to cars that are run by gasoline.
The overall auto market will continue to grow as consumers in emerging nations increasingly have enough disposal income and credit to acquire a vehicle. Other than the usual cycles of the auto industry, everyone is going to be a winner until the dynamic in emerging economies changes. That's going to take some time to work out.
For that reason investors shouldn't consider a growing number of electric vehicle sales as a threat to gasoline-powered cars in the near term. That remains observably true for oil demand as well.
Disclosure: I/we have no positions in any stocks mentioned, and no plans to initiate any positions within the next 72 hours.
I wrote this article myself, and it expresses my own opinions. I am not receiving compensation for it (other than from Seeking Alpha). I have no business relationship with any company whose stock is mentioned in this article.