Price Action Over Prior Quarter
In February of this year, I wrote that the NZD/USD was set up to see lower levels ultimately targeting the 0.6754-0.6607 zone. Two weeks ago we hit the 0.6817 level just about 63 pips short of the upper end of the larger degree bottoming zone that I had laid out in the previous article. This low was made on what I can consider a completed pattern and on positive divergences on multiple timeframes.
Additionally we have now broken back through what I consider some initial price resistance levels which are giving us an early warning sign that we may have indeed struck a larger degree bottom on this pair which could ultimately take this pair back up over the September of 2016 highs and potentially into the 0.8000 - 0.8400, or 1000-1500 pips higher than current levels.
So while I would have certainly preferred to hit the ideal target zone as noted in the February article given these bottoming signals I simply have to allow for the possibility that we have indeed already struck this already struck a larger degree bottom on this pair.
Anecdotal and Other Sentiment Indications
There really has not been much in the way of major data announcements coming out of New Zealand over the past several weeks nor are they are any major announcements scheduled in the next several weeks ahead. I will note that the open interest for non-commercial traders based on the COT data is at their lowest levels since July of 2015. Additionally, we can see that the open interest from the commercial traders began to move higher over the past several months.
Both of these data points do provide some support to the pattern that we are watching on this pair which is proving additional evidence that we may indeed be forming a larger degree bottom sooner rather than later.
Price Pattern Sentiment Indications and Upcoming Expectations
As we can see on the daily chart below my primary expectation at this time is that we have completed the larger degree pattern to the downside and that we have begun the next larger degree move up back over the 2016 highs and ideally back up towards the 0.8092 - 0.8578 zone.
Now with all of that being said, I do still want to see full 5 wave impulse to give us additional confirmation that we have indeed bottomed. Under this case, the ideal path for this to take would be to see a move up into the 0.7093-0.7144 zone followed by corrective retrace lower and then a higher high to give us a full impulsive wave structure. I have laid out this shorter term path on the 4-hour chart below.
Current shorter term support to hold under this impulsive case currently comes in at the 0.6961 level followed by the 0.6880 level. A break of these levels would be the initial signal that this pair still has some work to do to the downside prior to striking the larger degree bottom. As long as those levels hold the pressure will remain up on the pair setting us up for that potential explosive move up in the later half of this year.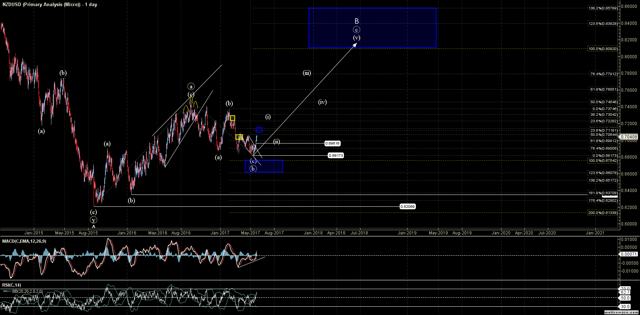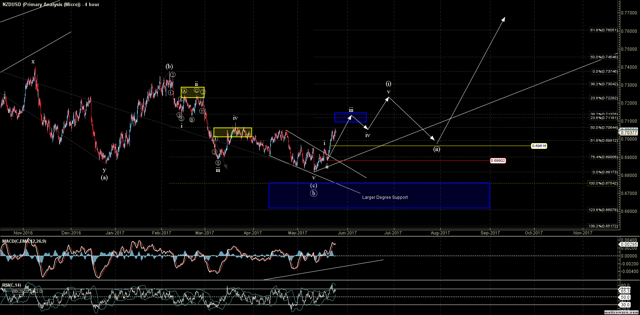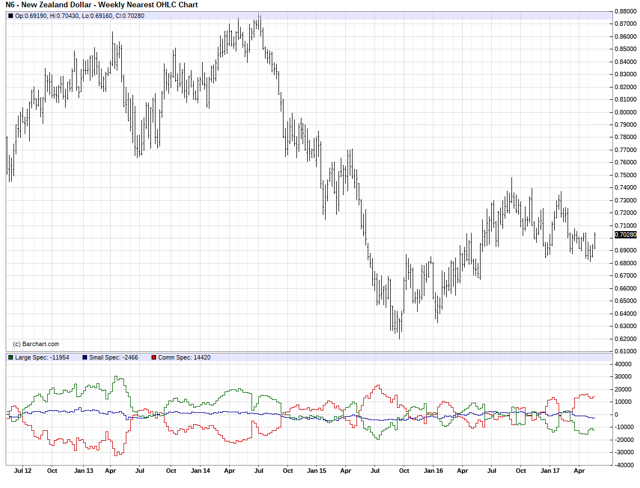 Disclosure: I am/we are long NZD/USD.
I wrote this article myself, and it expresses my own opinions. I am not receiving compensation for it (other than from Seeking Alpha). I have no business relationship with any company whose stock is mentioned in this article.