The Boeing (NYSE:BA) 747 is Boeing's most iconic aircraft. However, since the launch of the Boeing 777-300ER, combined with a shift in network operations and the 9/11 attacks, the Boeing 747 started to lose its dominance. The aircraft, of which over 1,500 units were sold and saw deliveries peaking at 73 aircraft in 1980, now sees annual production of just 6 units per year. While Boeing has quite a soft cushion with commitments from UPS (NYSE:UPS) and Air Bridge Cargo, clearly the jet maker's planning never incorporated a scenario in which production should be profitable at just 6 deliveries per year, and one can question what Boeing is waiting for. In this article, I will have a look at what Boeing can still expect for its Boeing 747 program.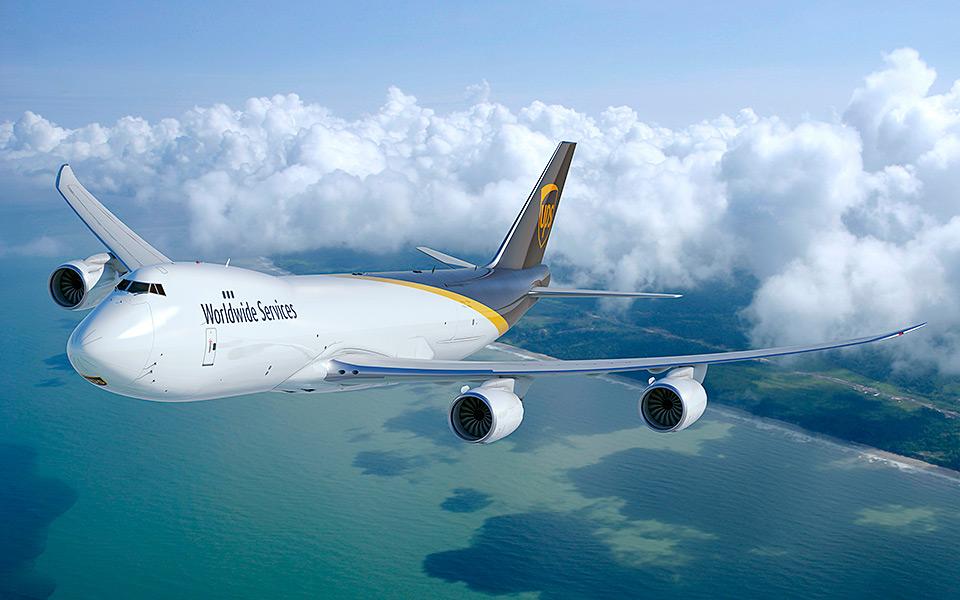 Source: Boeing
Replacement
The first question to answer is where Boeing can get orders for the jumbo jet from. Clearly, the company is not depending on orders from airlines that consider the Airbus (OTCPK:EADSF) A380 a tad too big. The Airbus A380 is quite a troubled airframe itself in terms of order success, and depending on the orders that are not taken up by another troubled airframe is not quite something a business case can be built on. The replacement almost solely has to come from the installed base, with the main focus on the cargo market.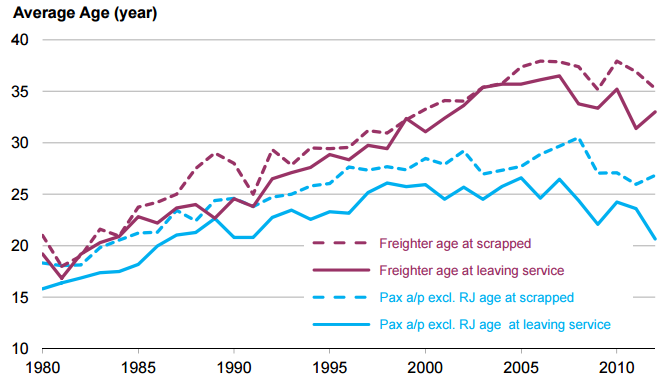 Figure 1: Average retirement age aircraft (Source: Boeing)
The second question that needs to be answered is when that replacement cycle kicks in. In 2013, Boeing conducted a study, and it shows freighters are withdrawn from service when they reach the age of 30-35 years, while it is 20-25 years for passenger aircraft. The next step is to look among the various 747 models and see how many of them are still in use and what their ages are.
Boeing 747-200/300
Currently, there are no Boeing 747-100 airframes in use anymore. Looking at the -200, there isn't much of a fleet that needs to be replaced. The -200s that are still active are freighter aircraft. Many aircraft were put in storage as oil prices increased and demand for air cargo operations remained fairly low. These aircraft have been in storage for quite some years now, and given the market conditions and the usual re-entry rates and ages, it is unlikely that the aircraft that are not scrapped yet will return in service. This means these aircraft will not interfere with the new Boeing 747 but also will not require replacement, since the aircraft have been phased out with the lows of the market. There remain three Boeing 747-200s in freighter service, two of which are operating for Iranian airlines and one is operated by a Chinese airline. The average age of these aircraft well over 31 years, with the Iranian aircraft being the oldest but having low chances of being replaced, while the aircraft operating for a Chinese airline is only 26.7 years old. So, there is one -200 airframe that needs replacement but not for another 5-8 years.
With the Boeing 747-300, it is much of the same. I have found that there are still two aircraft in service: one aircraft operated freighter flights for TransAVIAexport Airlines and is 26.7 years old, and one 31-year-old airframe that operates for Iranian Mahan Air.
The replacement opportunity for the -200 and -300 variants of the Boeing 747 is small. It is unlikely that if we ever see a sale to Iran, it will include freighter aircraft. So, the replacement potential of the -200/-300 is as small as 2-3 aircraft, where airlines that are looking for replacement of these jumbo dinosaurs might be looking at the Boeing 747-400 as replacement aircraft.
Boeing 747-400
When we look at the Boeing 747-400 and its variants, things become more interesting. Reason being that the -400 is the best sold 747 type, and there are still hundreds of them in active service.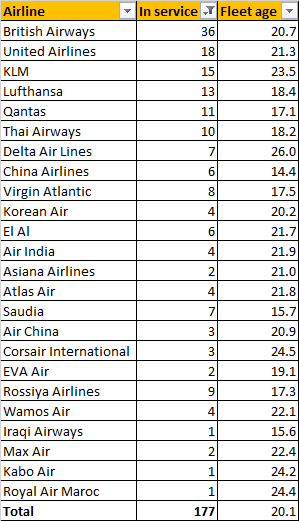 Starting with the passenger variant, I have done a small amount of research to see how many aircraft are still in operation with airlines. From the table, we see that there are 177 aircraft still in active service with an average age of 20.1 years, down 20 units a year earlier. With a retirement age for passenger aircraft of 20-25 years, this means almost the entire fleet is up for replacement within the next 5 years.
That is also what we see if we look at the years in which these aircraft are expected to be removed from service:
EVA Air, Delta Air Lines (NYSE:DAL) and United Airlines (NYSE:UAL) will be phasing out their remaining Boeing 747-400 aircraft by the end of this year, removing a total of 27 aircraft from their fleet.
Virgin Atlantic will be phasing out its 747 fleet of 8 aircraft by 2019.
Qantas (OTCPK:QUBSF) (excl. Boeing 747-400ER), China Airlines, Korean Air, El Al Israel Airlines (OTC:ELALY) and Thai Airways (OTCPK:TAWNF) are expected to phase out their 747 fleet by 2020, removing a total of 31 units from their fleet.
Air France-KLM (OTCPK:AFRAF) and British Airways will follow later in 2021 and 2023 with a total of 51 aircraft.
By 2020, airlines will have removed 66 aircraft from their fleet, and by 2023, 117 out of the current fleet of 177 aircraft will be removed. This fetches quite well with average retirement age of aircraft. For the Boeing 747, however, there is not much to win here. Many airlines have opted for the smaller Boeing 787, Airbus A350 and the Boeing 777-300ER. Only Lufthansa (OTCQX:DLAKF), Korean Air and Air China (OTCPK:AIRYY) have opted for the Boeing 747-8I, but there seems to be little to no reason to expect that these carriers will place follow-up orders. The airlines that are still operating the Boeing 747-400 in the foreseeable future do so because of the cheap acquisition price or the need for such an airframe for Hajj flights. Out of these airlines, only Royal Air Maroc and Saudi Arabian Airlines have been looking into acquiring a jet of equal size. These two airlines operate a fleet of 7 Boeing 747-400 aircraft, which is not something for Boeing to build hopes on, and I think Airbus A380 coming of their lease terms might be a more valuable addition.
This really leaves Boeing's hopes for the Boeing 747 program on a replacement cycle for the Boeing 747-400 dedicated freighter and converted freighters that it expects to kick in by the end of the decade.
Boeing 747-400 Converted Freighters
The Boeing 747-400 Freighter has 4 variants:
Converted freighters, which are either Boeing Converted Freighters (BCF) or Bedek Special Freighters (BDSF).
Dedicated freighters, which are the -400F and -400ERF.
What is often considered to be troubling for Boeing's dedicated freighter is the existence of conversion programs to convert passenger 747-400s to jumbo freighters. It is important to note that conversion can be quite expensive, and it only makes financial sense for an airline to convert the aircraft early in its economic viable life. The conversion usually happens at the 15-year mark. With that in mind, it is unlikely that there will be any major pressure from conversion programs. The Boeing conversion program for the Boeing 747 also seems to be halted last year, while the Bedek Aviation Group has not delivered a 747 freighter for years.
There is little to worry about passenger aircraft being converted to freighters, but there are still converted freighters to be replaced: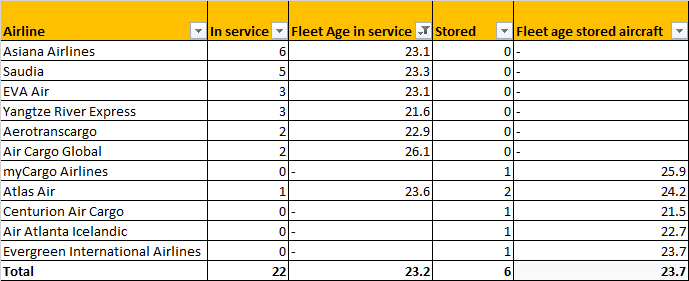 Looking at the Bedek Special Freighters, which are conversions performed by Israel-based IAI's Bedek Aviation Group, we see that there are currently 22 aircraft in service with an average age of 23.2 years and 6 in storage with an average age of 24.2 years. I think it is not so much the age of the aircraft that has put some of the aircraft in storage, but the demand for air cargo transport. If we assume that the retirement age of the aircraft for converted freighters is not 30-35 years, but the average age at conversion, which would be 15 years, plus another decade of cargo service, then these aircraft are up for replacement in 2-3 years from now. Using 30 years as the age of retirement, these BDSF airframes have another 6.5 years of service life on average.
The replacement requirement based on two scenarios can be tabulated as shown below:

What can be seen is that depending on the age of retirement, the peak in aircraft reaching that age shifts from 2019 to 2024, which can be quite problematic for Boeing, since the order book for the jumbo jet is running on fumes.
If we do the same for the Boeing Converted Freighters, we obtain the following results: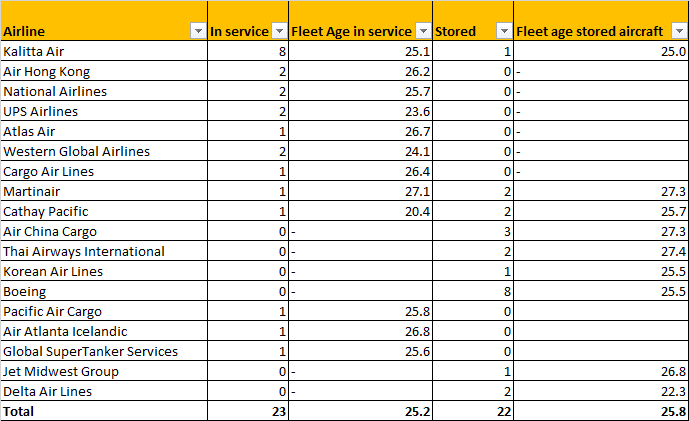 We see that currently there are 23 aircraft in service with an average age of 25.2 years and 22 aircraft in storage with an age of 25.8 years, bringing the average age of all 45 aircraft to 25.5 years.
The replacement requirement based on two scenarios can be tabulated as shown below:

Just like for the Boeing 747-400BDSF, we see that there is a peak of aircraft reaching the 25-year mark around in 2017 (actually 2016), with the peak shifting towards 2022 if we look at the 30-year mark.

If we combine the BCF and BDSF numbers, we see there are up to 70 aircraft up for replacement until 2025, which gives Boeing better chances of receiving any orders for the Boeing 747-8F in the years to come.
There are, however, a few things to be taken into account with the converted freighters. The first thing is the fact that the converted freighters have no nose door, and although this is not a problem, since most of the cargo operations do not require loading via the nose door, it means the Boeing 747-8F is not the most suitable replacement for the converted freighters:

What can be observed is that the 747-8F is not the only possible replacement for the Boeing 747-400 converted freighters. The Boeing 777F has similar capabilities and with a lighter airframe, has superior range capabilities, making it a very suitable aircraft to replace the converted freighters. This is likely also the reason for the conversion programs delivering less aircraft to the cargo market.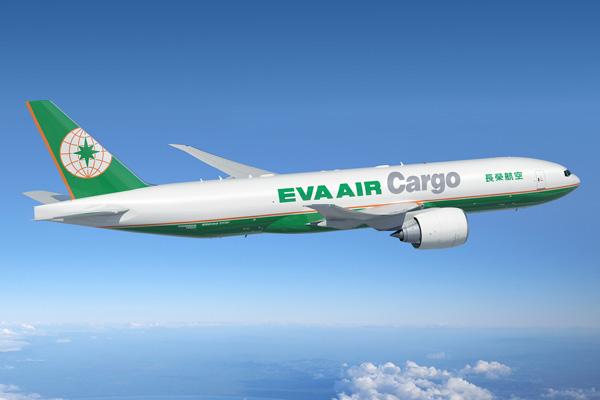 Source: World Airline News
EVA Air has already selected the Boeing 777F to replace its jumbo jet freighters, while UPS has enough orders and options to replace the converted freighters. This reduces the remaining market space from 73 units to 68, with most airlines not having decided yet what aircraft they will select to replace the Boeing 747-400 converted freighters.
Additionally, there are 10 aircraft in storage with Boeing and Delta Air Lines which do not require replacement. This would further limit the market space. If we also limit the market space to the aircraft that are still in service, we would get to roughly 45 aircraft. I think that is a high-side figure that better reflects what we can expect from demand driven by the replacement of converted freighters.
Boeing 747-400 Dedicated Freighters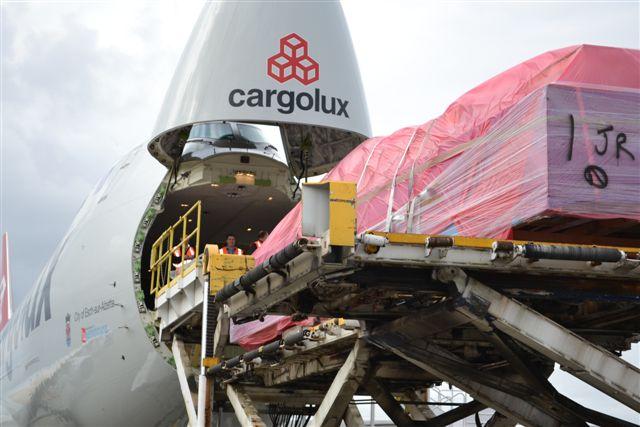 Source: AirlineReporter
The last two aircraft to consider in this 747 puzzle in the commercial environment are the Boeing 747-400F and the Boeing 747-400ERF, both of which are dedicated freighters, meaning they were built to function as freighter aircraft and are equipped with a nose door.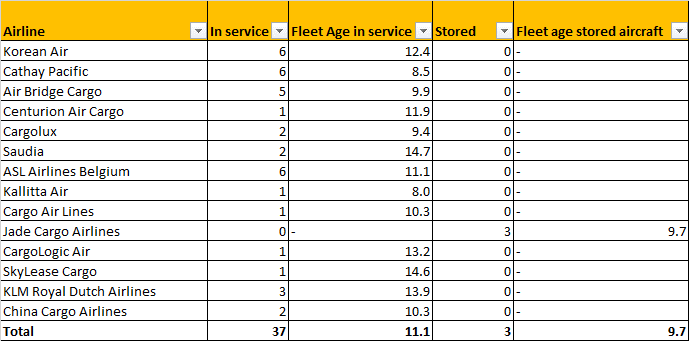 The table above shows the operators of the Boeing 747-400ERF. The Boeing 747-400 Extended Range Freighter (ERF) has a higher maximum take-off weight, allowing it to travel over a 5,000 nm distance, contrary to the 4,300 nm for the Boeing 747-400F, both at 610,000 lbs zero fuel weight. Important to note is that the -400ERF has an average age of 11 years, which is far from the typical retirement age of 30-35 years. So, the -400ERF installed base is not going to lead to orders for the Boeing 747-8F anytime soon.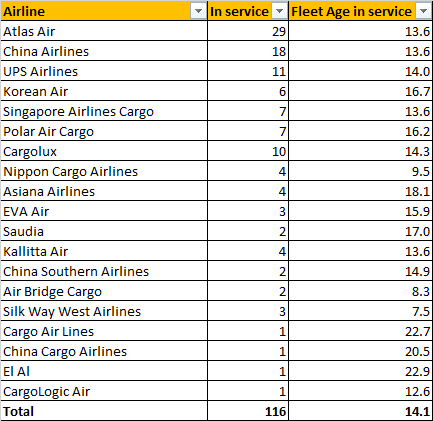 Just like for the Boeing 747-400ERF, the active Boeing 747-400F fleet currently is relatively young. The fleet has an average age of 14.1 years, with only a handful of aircraft nearing the 25-year mark.
Conclusion
After careful study, I have come to the conclusion that the opportunities for the Boeing 747-8 as a replacement for the Boeing 747-400 are minimal, just like a role for the -8F as a replacement for the remaining -200/-300 freighters.
The dedicated Boeing freighter fleet is big, with over 150 units, but it is a young fleet which does not require replacement in the near future. Boeing is expecting that a replacement cycle will kick in by the end of the decade, which is somewhat supported by my projection that the converted freighters will be reaching their retirement age by the start of the next decade. New aircraft orders should follow towards the end of the decade, where Boeing could get roughly 40-45 orders from the replacement cycle, not accounting for any growth on the market.
One should be aware that this does not mean Boeing will be booking 40-45 orders in the coming years for its 747-8F. In terms of capacity and cost efficiency, the Boeing 777F better matches the converted freighter capabilities and likely offers good value to airlines. Additionally, the upcoming replacement cycle does not require an aircraft that can be loaded via the nose.
Despite the fact that my findings support Boeing's expectations of a new replacement cycle kicking in by the end of the decade, challenges remain for the Boeing 747-8F, especially if the cargo market does not see strong growth in demand.
If you would like to receive updates for my upcoming articles, please click the "Follow" text at the top of this page next to my profile.
Disclosure: I am/we are long BA, DAL.
I wrote this article myself, and it expresses my own opinions. I am not receiving compensation for it (other than from Seeking Alpha). I have no business relationship with any company whose stock is mentioned in this article.