Tractor Supply's (NASDAQ:TSCO) disappointing recent earnings report and subsequently plummeting share price have left many investors worried that the company's highly successful business model is losing its competitive edge to Amazon's (NASDAQ:AMZN) and Wal Mart's (NYSE:WMT) online retail juggernauts. However, further analysis reveals that these concerns are largely unfounded: TSCO's moat remains intact due to its focused branding of products and services to a growing and highly profitable niche customer base.
Customer Niche
TSCO serves a unique niche as a one-stop shop for those living the rural lifestyle. Typical customers are "do-it-yourself" land and animal owners who want quality, long-lasting products. As affluent land-owning farmers, ranchers, and homesteaders, they don't mind paying a little extra for top quality products and customer service. Due to the rural and conservative bent of the customer base, they tend to place a high value on relationships and trust and are therefore very loyal towards their products and providers of choice. Tractor Supply is building on this loyalty through its rapidly growing customer loyalty program. This demographic is not only loyal, it is also growing as homesteading and the rural lifestyle is becoming increasingly popular among non-farmers.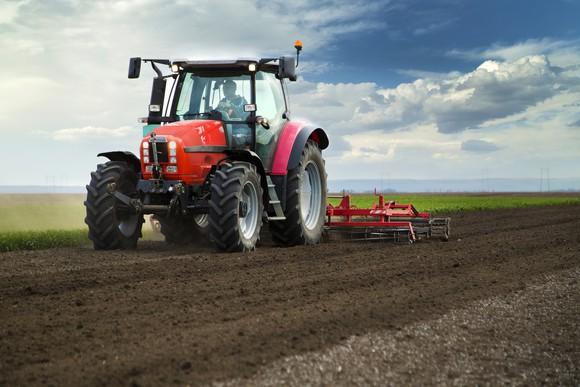 Customer Service
Another reason Tractor Supply enjoys a strong moat is due to their wonderful in-store experience. The company hires former farmers, ranchers, and agriculture workers to work in its stores, earning credibility and trust with their customer base. CEO Greg Sandfort says of his company's employees:
"They are credible with our customer base...I can teach you how to run a store and our processes, but I can't teach the lifestyle. You either live it, know it--or you don't."
Getting experienced, expert advice on specialized rural products and processes is an invaluable intangible that gives customers a reason to keep returning to the store beyond purchasing products. As a one-stop shop for rural land, animal, and pet needs, TSCO stores focus on selling products that their customers need and use daily at great prices, ensure in-stock availability, and make it very convenient to get in and out of stores. By providing top-notch, customer-tailored service and streamlined shopping, Tractor Supply's wonderful in-store experience ensures that people seldom leave the store unsatisfied and keep coming back.
Targeted Product Selection
To maximize profitability, TSCO focuses on carrying goods that their unique in-store experience gives them a competitive advantage in selling. According to their annual report, these goods fit into the following categories:
• Equine, livestock, pet and small animal products, including items necessary for their health, care, growth and containment.
• Hardware, truck, towing and tool products.
• Seasonal products, including lawn and garden items, power equipment, gifts and toys.
• Maintenance products for agricultural and rural use.
• Work/recreational clothing and footwear.
The company enhances profit margins and product availability by increasing distribution efficiency of these items through its growing national supply chain network. As it continues to grow into new areas, it is adding new distribution centers.
To further enhance its competitive advantage, Tractor Supply also localizes its product mix: approximately 15% of store merchandise is tailored to each "hyperlocalized" market. Prior to entering a new market, TSCO does extensive research on the census and Department of Agriculture data and carefully evaluates the competition's strengths and weaknesses. They then adjust their strategic marketing approach and product assortment accordingly in order to emphasize their competitive advantage as they enter the new market. As Sandfort says,
We pride ourselves on the ability to adapt merchandise in our stores based on the needs of the particular market
Even more important to its moat is the fact that many of its products are not threatened by online competition due to their size, variance, exclusivity (only TSCO carries certain brands) and importance (i.e., tractors, motors, 50 lb feed bags, fruit tress, baby chicks, etc.). Combining the three factors of highly-used necessities, localization, emphasizing products that are not exposed to online competition, Tractor Supply effectively differentiates itself from competition and carries significant competitive advantage. As President and Chief Merchandising Officer Steve Barbarick says:
"We always say you can buy everything we sell someplace else, but you can't find someplace else that sells everything we carry."
This one-stop shop characteristic minimizes the impact that e-commerce has on the products TSCO carries that are sold online. However, in spite of this, the company is still harvesting the benefits of online shopping through its online shopping and home delivery service (serviced by its growing national distribution center network) as well as its highly successful buy online pickup in store program and is expanding its shopping experience to mobile devices through a new phone app.
Community
Finally, Tractor Supply's business model revolves heavily around building a close relationship with the communities they service. The company engages in a number of philanthropic projects with its involvement with 4-H, Future Farmers of America, and hosting local farmers markets and pet clinics. By doing so, TSCO shows its commitment to giving back to the communities and win enormous rapport and trust with communities that value that highly value those traits in their business dealings.
Conclusion
Tractor Supply is coming off a difficult quarter and its stock is paying the price. While the company has and will likely continue to encounter bumps in the road during its drive towards greater growth and profitability, its business model retains its competitive advantage in its niche customer group against online retailers. Its loyal and growing customer base values the ability to get their favorite high-quality brands (that only Tractor Supply carries in some cases), obtain expert advice, purchase products that aren't feasible to sell online and/or have shipped to their door, and get localized products all in a one-stop, pleasant shopping experience with people that have invested in their communities and earned their trust. TSCO investors should rest easy knowing that their company should continue to prosper in the era of e-commerce.
Disclosure: I am/we are long TSCO.
I wrote this article myself, and it expresses my own opinions. I am not receiving compensation for it (other than from Seeking Alpha). I have no business relationship with any company whose stock is mentioned in this article.