On Wednesday, ratings agency S&P Global cut its outlook on Exxon Mobil (NYSE:XOM) to negative, citing (registration required) weak credit measures, which means that the world's largest publicly traded oil producer could end up losing its double-A-plus rating in the next two years. The update comes 13 months after Exxon Mobil lost its coveted triple-A credit rating. However, I believe investors shouldn't fret over the latest downgrade.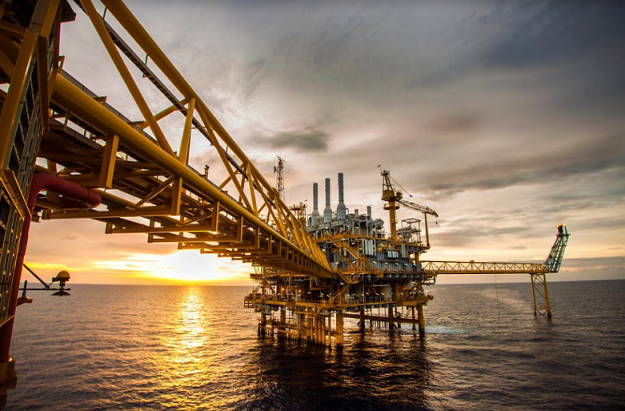 Exxon Mobil has pulled off a commendable performance in the downturn. The company continued to report quarterly profits and free cash flows, even as its peers reported losses and burned cash flows during oil's two-year rout. Exxon Mobil's financial health was still, however, hit hard by the commodities slump.
Before the downturn, in Q1 2014, when the spot price of WTI crude averaged almost $100 a barrel, Exxon Mobil's total debt stood at $21.4 billion which translated into leverage (debt-to-total capital) ratio of just 10.5%. Back then, the company generated more than $15 billion as cash flow from operations and was left with excess cash flows of more than $5 billion after spending $10.5 billion on capital expenditure and dividends.
Fast forward to Q1 2017, with WTI averaging a little less than $52 a barrel, Exxon Mobil's total debt has more than doubled to $43.6 billion. Its leverage ratio has climbed to 19.2%. And it generated $8.12 billion as cash flows from operations, down 46% from 2014, which translated into excess cash flows of just $2.15 billion, down 57% from the corresponding period.
Granted, nobody is celebrating the increase in debt and decrease in excess cash flows, this should be taken in the context of the broader energy market. Virtually every oil major, including Royal Dutch Shell (RDS.A, RDS.B), Chevron (NYSE:CVX) and BP (NYSE:BP), has seen its debt levels climb significantly in the downturn. But what's really impressive is that Exxon Mobil, despite the increase, still carries the smallest debt load among its above-mentioned peers, even though it is significantly larger than its rivals in terms of production and market cap. Shell, Chevron, and BP carry debt loads of $91.6 billion, $45.3 billion and $61.8 billion, respectively. Not surprisingly, Exxon Mobil also has the best leverage ratio among oil majors.
Moreover, Exxon Mobil is well positioned to grow earnings and cash flows in the future on the back of improvement in energy prices. The prices of crude oil and natural gas have risen sharply after bottoming in Q1 2016. At the time of this writing, the WTI crude oil was hovering near $50 a barrel, significantly higher than Q1 2016 average of around $33 a barrel, while natural gas, which dropped to less than $1.80 per MMBtu in Q1 2016, is at $3.31. The improvement in price levels has already started to fuel Exxon Mobil's recovery, which was evident from its latest quarterly results.
In the first quarter of 2017, Exxon Mobil's profits rose 122% to $4.01 billion, or $0.95 per share, as its core upstream, or exploration and production, division swung to a profit of $2.25 billion from a loss of $76 million in Q1 2016. The company's operating cash flows also almost doubled from $4.8 billion to $8.17 billion. The above-mentioned excess cash flows of $2.15 billion were also considerably better than a cash flow deficit of $2.84 billion from a year earlier. The company's total debt has also fallen by $2.6 billion from its peak of $46.2 billion in Q3 2016. It appears that the debt reduction has been slower than what S&P Global was expecting, but it's declining nonetheless.
However, unlike its peers such as Chevron and BP, Exxon Mobil is not targeting meaningful growth in production. Although Exxon Mobil is working on a number of shale oil, conventional oil and LNG projects which will come online in the near term, they will largely help the company in offsetting the negative impact of field declines and asset sales. Its long-term target is to continue pumping around 4 million to 4.4 million barrels of oil equivalents per day. But its earnings and cash flows can still improve on the back of improvement in energy prices.
The oil price environment could strengthen further, with support from OPEC and some non-OPEC countries, including Russia, who have recently extended the production freeze agreement by 9 months. Meanwhile, traders are expecting a major decline in US oil stocks in the coming weeks, which should ease concerns regarding an inventory overhang. The global demand for oil remains resilient. According to estimates from International Energy Agency and OPEC, oil demand is expected to improve by around 1.3 million barrels per day in 2017, up from the average increase of 1 million barrels a day seen in the past decade. Natural gas prices, on the other hand, will likely benefit from strong consumption and the startup of export facilities in the US.
The energy prices for the current and next year will likely end up being substantially higher than last year's average of $43.33 per barrel (WTI) of oil and $2.52 per MMBtu of natural gas. This will fuel additional earnings and cash flow growth at Exxon Mobil, which will pave the way for debt reduction. The company's future outlook, therefore, is looking better.
Note from author: Thank you for reading. If you like this article, then please follow me by clicking the " Follow" link at the top of this page.
Disclosure: I/we have no positions in any stocks mentioned, and no plans to initiate any positions within the next 72 hours.
I wrote this article myself, and it expresses my own opinions. I am not receiving compensation for it (other than from Seeking Alpha). I have no business relationship with any company whose stock is mentioned in this article.
Additional disclosure: I own shares of funds that may hold a long position in Exxon Mobil, Royal Dutch Shell, and Chevron.