Facebook's (NASDAQ:FB) Gameroom is supposed to be the platform for casual PC gamers. Gameroom is patterned after Steam's digital download game distribution model but targeting the non-hardcore PC gamers. Unfortunately, based on the mobile-centric revenue of Candy Crush-maker King Digital (BATS:KING), casual gaming obviously has long shifted to smartphones and tablets.
Facebook has attracted the support of some game developers to port their mobile games to the PC platform of Gameroom. Zynga's (NASDAQ:ZNGA) Empires & Allies, Last Empire - War Z, and Disney's (NYSE:DIS) Star Wars: Commander were previously released as Android/iOS games. The majority of the games available on Gameroom right now are PC versions of previously released mobile games. Gameroom is apparently just a hand-me-down platform for mobile games.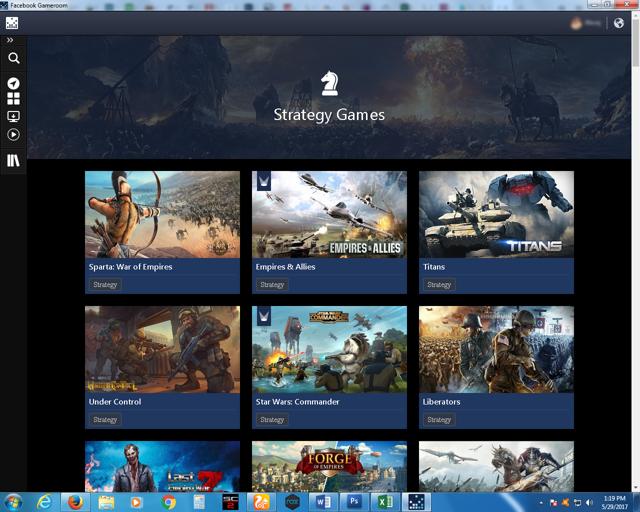 (Source: Motek Moyen)
This is just sad. The desktop computer is a far more capable gaming machine than a smartphone. Gameroom is much better off serving the needs of avid and hardcore PC gamers. Otherwise, Gameroom will just be another cloud storage and bandwidth hog like that $19 billion white elephant, WhatsApp.
Make Gameroom A Real Steam Rival
If Facebook truly wants to get a slice of the $29.4 billion/year PC gaming business, it should elevate Gameroom to be more like Steam. Steam gets most of its revenue from selling hardcore PC games, not from free-to-play casual games. The big spenders on PC gaming are those people who buy $49.99 AAA titles, like Tom Clancy's The Division.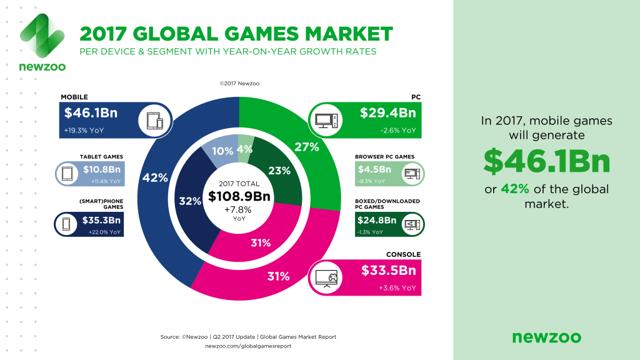 (Source: Newzoo)
The economic potential of fully imitating Steam is substantial. Steam's storefront sold $3.47 billion worth of PC games last year. Its commission from each sale is 30%. Gameroom could also become a billion-dollar contributor to Facebook's top line if it hosts and sells AAA game titles intended for core and hardcore PC gamers.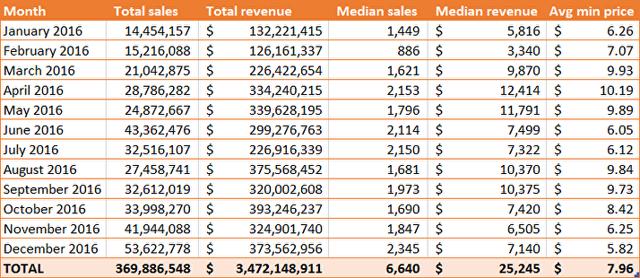 (Source: SteamSpy)
Tencent's (OTCPK:TCEHY) success in beating Steam in China was also because it catered to casual, core, and hardcore PC gamers. Tencent is expanding its digital PC store outside China via its upcoming WeGame platform. Facebook should spoil WeGame's upcoming debut by making Gameroom the real rival of Steam.
Facebook has almost 2 billion users. Some of them might be core or hardcore PC gamers who want an alternative to Steam.
Conclusion
Gameroom's current focus on casual PC gamers is like rowing against a strong tide. The casual gamers are now using phones and tablets, not computers. The only recourse left is for Gameroom to adapt and become more like Steam. Going forward, the ideal scenario is for Facebook to buy Steam's owner, privately held Valve Corporation. Facebook has $5 billion in cash and $25 billion in short-term investments. It won't be too hard for the company to take over Valve.
Zuckerberg can also try selling WhatsApp to whoever is interested and use the proceeds to buy Valve Corporation. He is still sticking to his 2014 statement not to put ads on WhatsApp when he bought it.
Maybe Google (GOOG, GOOGL), having failed multiple times with messaging apps and social networks, will be glad to take care of that white elephant.
I still rate FB as a Buy because of its invidious status as the second-largest player in digital advertising. Facebook is a great long-term investment when you know that Zenith Media is predicting global digital advertising to grow to $205 billion this year.
Further, analyses of monthly technical indicators and moving averages signal a buy for Facebook.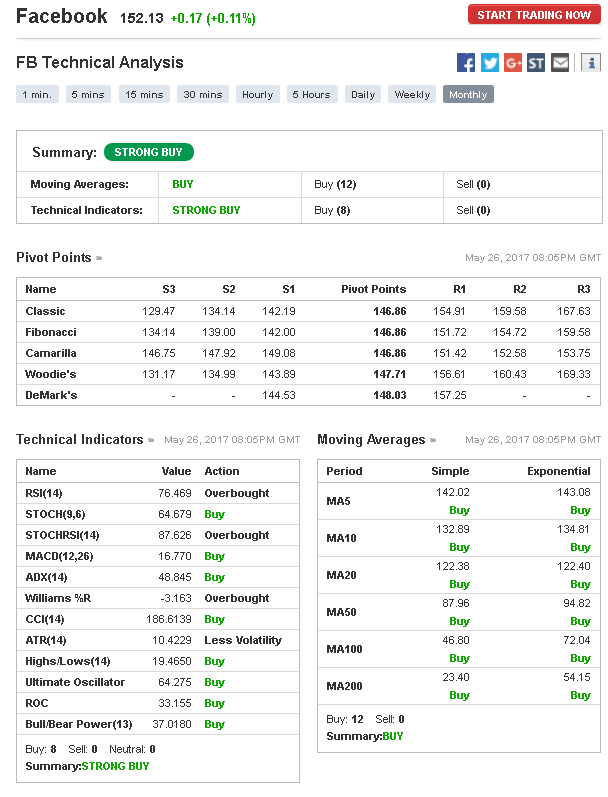 (Source: Investing.com)
The positive confidence of hedge funds over Facebook is also another reason to go long the stock. More often than not, imitating the investment decisions of hedge fund managers turns out profitable for small investors.

Disclosure: I am/we are long FB, ZNGA, DIS.
I wrote this article myself, and it expresses my own opinions. I am not receiving compensation for it (other than from Seeking Alpha). I have no business relationship with any company whose stock is mentioned in this article.