This post was written by Hamish Kumar for Integer Investments.
INVESTMENT THESIS
Costco's Q3 results emphasize the company's strong qualitative factors and earnings power. We do however believe that the company is overvalued at the current share price of $177.86.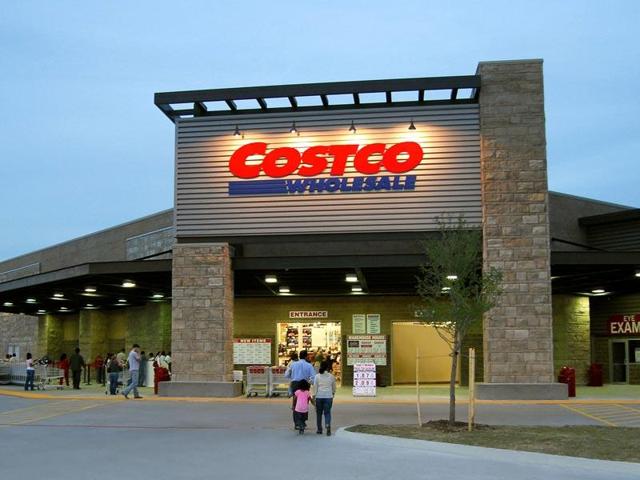 WHAT DO THEY DO?

Costco Wholesale Corporation (NASDAQ:COST), together with its subsidiaries, operates membership warehouses. Membership types include the executive membership, the gold star (individual) membership and business membership. Each of these membership plans is tailored for its specified target market customer. In accordance with the FY2016 annual report, a breakdown of the sales divisions is listed above. Examining this data, it is evident that Costco has a strong focus on grocery sales. Additionally, the company offers branded and private-label products in a range of merchandise categories. This will be discussed in further detail below. As of 28 August 2016, there were 751 warehouse locations globally. Of these, 501 stores were located in either the USA or Puerto Rico, and 91 stores were located in Canada.
RECENT PERFORMANCE
Costco's 8-K form was released on May 25th 2017. The company had another strong quarter, with revenue increasing 7.8% and operating profit increasing 12.8% compared to prior year results. This was driven by increased membership fees revenue, comparable sales growth of 5%, and improved cost efficiencies. A summary of the results is provided below.

COMPETITIVE ADVANTAGE
Costco has two competitive advantages:
1) Costco's business model has allowed the company to develop a large, loyal paid membership base. Costco shoppers are so convinced they are made better off by its services that they are willing to pay for the privilege of entering the store. By requiring a membership to enter, shoppers may feel as though they are part of a more exclusive club of customers. Membership may deter customers from considering other competitors while shopping, and make customers shop more regularly. This is to psychologically justify the paid membership. As much as 75% of Costco's gross profits are earned through membership fees.
2) The large size of the business, combined with effective inventory and pricing management, has allowed Costco to make excellent use of its economies of scale. For example, despite the large volume of sales for the store, the company has decided to only carry a few brands of each type of product. For example, Costco carries 4 types of toothpaste, while competitors such as Wal-Mart can carry upwards of 60. This helps the company drive sales discounts from large quantity order purchases. Additionally, one of the main constraints for Costco in terms of pricing is that no item sold in the store is marked up by more than 15%. This keeps costs low for the consumer, ensuring customer satisfaction and membership renewals.
INDUSTRY AND BUSINESS DRIVERS
Costco warehouses are designed to help small-to-medium-sized businesses reduce costs in purchasing for resale and for everyday business use. Individuals may also purchase for their personal needs. Costco usually offers the lowest price per given quantity of any good at their stores in comparison to their direct competitors. This low price is the key catalyst for allowing them to charge a membership fee to their consumers. Increased membership numbers drive greater membership fees and sales.

As mentioned above, the company offers three types of membership: Business, Gold Star (individual) and Executive. Business members qualify by owning or operating a business, and pay an annual fee ($55 in the U.S.) to shop for resale, business and personal use. This fee includes a household card. Business members may purchase up to six additional membership cards ($55 each) for partners or associates in the business. Gold Star members pay a $55 annual fee (in the U.S.), and this is available to those individuals that do not own a business. This fee includes a free household membership. Furthermore, Costco has many strategic partnerships with companies in different industries to offer benefits to their members. These benefits include deals on life insurance and Internet with companies that are connected with Costco, as well as a partnership with Ford (NYSE:F) to allow eligible Costco members to receive a $1000 discount on the purchase of a new vehicle. These benefits are generally only for executive members.
STRATEGIES: BOTH ALREADY IMPLEMENTED AND MOVING FORWARD
Costco has grown at a phenomenal rate over the last several years. However, is this growth sustainable going forward? The 2016 Annual Report was weaker than expected, with net profit decreasing by 1.14%. Is this a sign of future performance, or an anomaly in the company's results? Management is focusing on several key growth initiatives over the coming years. These initiatives are listed below:
- Costco is aiming to expand their e-commerce division, after successfully growing by 11% y-o-y for the quarter. The company's online platform is available in all countries except Japan, Australia and Spain. However, the company plans to open this service in all the countries they operate in. Several shipping partnerships have also been made to deliver products directly to homes and businesses. The company also recently re-launched their mobile site, and apps for smartphones and tablets. This was in order to make a more seamless and simple purchasing platform.
- Over the last few years, Costco has made significant investments to modernize and enhance their information systems. This is an extensive multi-year effort to replace and/or upgrade their legacy systems and infrastructure to support future growth. While this investment increased their SG&A (selling, general and administrative) expenses in 2016, and will continue to impact SG&A, the company expects long-term benefits in many areas of their business, with increased efficiencies in a number of their day-to-day operations.
- During 2016, Costco opened 29 net new warehouses: 21 in the U.S and 8 in international markets. This is compared to the 23 net new stores opened in 2015. For the current year, a total of 14 new stores have been opened so far, with an additional 12 more stores expected to open by the end of the year.
- Costco has a strong focus on delivering more proprietary offerings, and driving sales growth in this segment of the business. Proprietary brands have higher gross margins for the business, driving better operating income for Costco. Kirkland Signature is an example of a proprietary brand owned by the business. Kirkland Signature is now well and truly established in the U.S. and global markets, with many of its products now being sold on Amazon.com
KEY RISKS
Despite Costco's exceptional growth, we must be aware of the risks associated with the business.
Costco's pricing strategy justifies their low-margin, high sales revenue and inventory turnover model. However, inability to retain and gain more members, or inability to obtain sales growth could severely damage Costco's performance. Also, any inability to minimize costs could hurt the business's profitability. This raises importance on inventory management, commodity prices, and excellent management.
A strong advantage for Costco is the company's extremely low prices. As a result, customers that enter their warehouses for just a few items, instead often walk out with a trolley full of items. This is due to the bargains they find. As the company slowly becomes more digitized, sales through online platforms will likely have less ability to cross-sell. The net effect this may cause is decreased sales due to lower average spend per transaction. The company must therefore tread carefully on how, and to what extent they implement their online strategy.
Costco competes on a worldwide basis with global, national and regional wholesalers and retailers, including supermarkets, supercenters, department and specialty stores. Wal-Mart (NYSE:WMT), Whole Foods (NASDAQ:WFM), Target (NYSE:TGT), Kroger (NYSE:KR) and Amazon.com (NASDAQ:AMZN) are amongst their key competitors. These companies are well managed, and strategies may therefore be put in place to take market share away from Costco. Costco must therefore continue to drive value for customers through new and improved offerings. We do however believe that the company is somewhat shielded from the strong effects Amazon's cheap prices have had on the retail market. As referred to in our competitive advantage section, this is because Costco utilizes its purchasing power to significantly drive costs down, ultimately delivering the cheapest prices to customers.
We have done a simple multiples analysis to value Costco. We used an EV/EBITDA metric to value the business. We used EV to strip out any capital structure differences. We used an EBITDA metric to nullify any D&A differences between companies.
| | | | | | |
| --- | --- | --- | --- | --- | --- |
| Company | Weighting | EV ($m) | EBITDA ($m) | EV/EBITDA | P/E Ratio |
| Costco | - | 77449 | 5108 | 15.16 | 32.82 |
| Home Depot | 20% | 204563 | 15733 | 13.00 | 23.19 |
| Target | 20% | 40136 | 7160 | 5.61 | 11.12 |
| Kroger | 20% | 40643 | 5776 | 7.04 | 14.44 |
| Whole Foods Market | 20% | 11384 | 1254 | 9.08 | 27.87 |
| Wal-Mart | 20% | 279230 | 33080 | 8.44 | 17.72 |
| Implied Value | | | | 8.63 | 18.87 |
| Implied Overvaluation | | | | 75.67% | 73.92% |
Costco is considerably overvalued based on our multiples analysis. The company is trading at a price 75.67% higher than comparable companies based on the EV/EBITDA comparable. Costco is also trading at a P/E multiple 73.92% higher than its comparable companies. Is this justified? Below is a graph demonstrating the performance of comparable companies over the last year. Our analysis shows that Costco has performed better than the majority of the companies that we have compared the business to. In our opinion however, this performance difference is not significantly large enough to warrant such a large overvaluation compared to its peers.
| | | | | | | |
| --- | --- | --- | --- | --- | --- | --- |
| | Costco | Home Depot | Target | Kroger | Whole Foods Market | Wal-Mart |
| Net Revenue Growth | 2.17% | 6.86% | -5.81% | 5.01% | 2.18% | 0.78% |
| Gross Profit Growth | 4.52% | 6.77% | -5.35% | 6.17% | -0.09% | 2.87% |
| Operating Profit Growth | 1.32% | 14.04% | 1.20% | -3.91% | -0.46% | -5.56% |
| Net Profit Growth | -1.14% | 13.53% | -18.61% | -3.14% | -5.41% | -7.15% |
CONCLUSION
Costco is qualitatively an outstanding business that has a proven track record of generating growth. However, through our valuation of the business, we conclude that the business is currently overvalued based on market multiples. We therefore place this company on our wishlist.
As always, thank you for reading. If you wish to follow our future articles, just click the "Follow" button next to our name at the top. If you would like us to cover a company, please let us know in the comments. Thank you for reading.
Disclosure: I am/we are long KR.
I wrote this article myself, and it expresses my own opinions. I am not receiving compensation for it (other than from Seeking Alpha). I have no business relationship with any company whose stock is mentioned in this article.