Last year a pause in Boeing's (NYSE:BA) catalog value increases for its commercial aircraft was widely reported as some of Boeing's commercial programs were in a rather uncomfortable position where the production either needed to be cut or there was the possibility that the program even needed to be halted and order inflow dwindled as oil prices collapsed in combination with overcapacity on the wide body market. So, there was a bit of negativity regarding Boeing and media were quite fast to pick up the price freeze for at least one year to complete the challenging picture for The Boeing Company. What went somewhat unnoticed is the fact that Boeing increased list prices in April this year.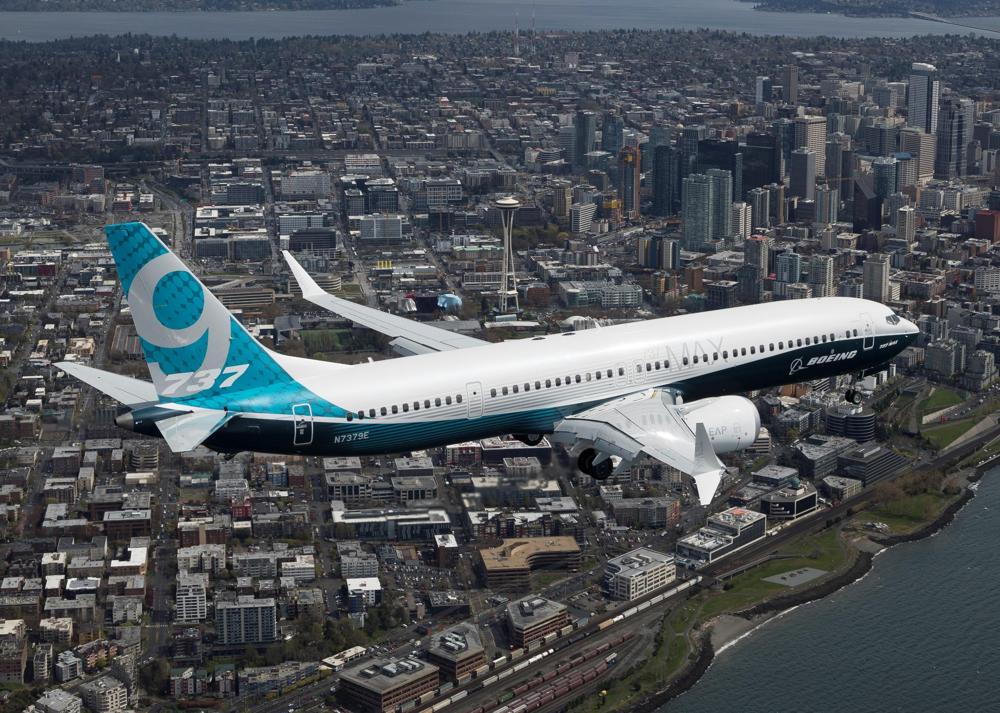 Source: www.boeing.com
Catalog versus list
Aircraft pricing is always a sensitive subject, not only for airlines and jet makers but also for investors. The pricing and contract values are considered proprietary for obvious reasons and that creates a bit of fog around the actual pricing.
The truth is that no company is paying list prices and discounts could easily be higher than 50%. Some useful information about aircraft pricing can be read in one of my previous articles "The Myths About Aircraft Prices".
2017 List Prices
In April, Boeing hiked the list prices of its products somewhat. The 2017 list prices in $ millions are shown below versus their 2016 list prices: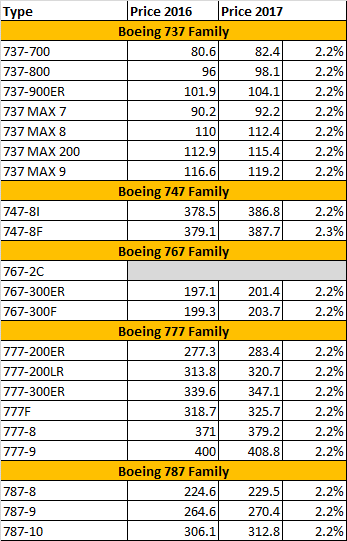 The list price hikes are important, since it gives an idea of how much the pricing after discount can increase. For the smallest Boeing aircraft, the list price increased by $1.8 million, while the Boeing 777-9 price tag was seen increasing by $8.8 million.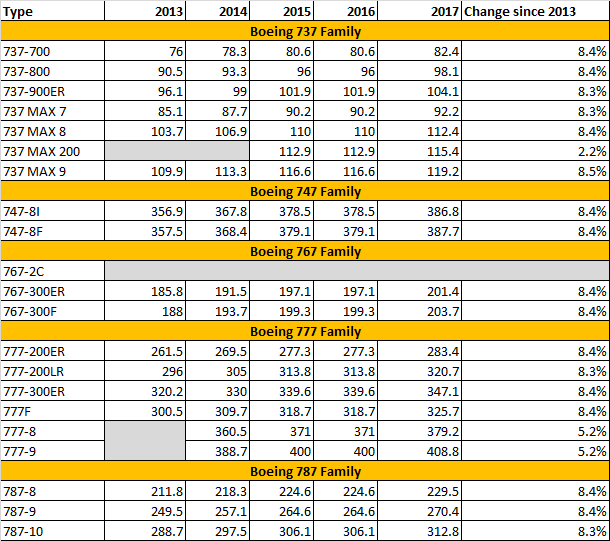 Investors should be aware that increases in pricing does not mean that the bottom line will increase. The hikes usually account for changes in labor costs, material costs and other costs such as power. Since 2013, list prices increased by 8.4%. While list prices increased by 8.4%, the inflation from 2013 until 2017 was 5%. This means that if we correct the 2013 sales price for inflation, the list price increase since 2013 is roughly 3.2%.
Goldman Sachs, which holds a sell ratio on Boeing shares with a price target of $134, said the following about price escalation in 2016:
Escalators are a critical component of Boeing Commercial Aircraft margins, because they are almost 100% pass-through and are applied to aircraft in backlog as well as new orders. This is a large component of Boeing's ability to compete, as aircraft transact at discounts to list. We think a lack of pricing increases in 2016 reflects a challenging competitive environment, what we continue to believe is a supply/demand mismatch in the marketplace, and overall slow new order activity…
The way I view the list price increases, they are not 100% pass-through at all. Since 2013, 60 percent of the increase accounts for inflation adjustment and in the absence of other cost increases that are not connected to inflation, the maximum percentage of the increase in list prices that can be passed through is 40 percent.
So, price escalations have the potential to increase (or decrease) margins for Boeing's commercial programs, but the main purpose is to adjust for inflation. The fact that Boeing does or does not increase list prices is the more important factor for investors. Not increasing the list prices is a sign that the jet maker is facing some challenges to accumulate orders. On the other hand, list price increases (higher than the inflation adjustment) are a sign of confidence that the jet maker has the right value proposition for its aircraft in the current economic environment.
This year Boeing increased prices by 2.2% after keeping the prices constant for a year with an inflation rate of 1.88%. This shows that Boeing is confident in its ability to sell its aircraft, but the potential to expand margins is only 0.3 percent points. Since 2015, the inflation was 3.17% while prices increased 2.2%. The price increase suggests that Boeing is confident about the market, but the increase is still trailing the inflation since 2015 by a full percent point.
Conclusion
For investors, the most important sign here is that the list price increase shows confidence in the market after a year of keeping prices constant.
This also shows in Boeing's order accumulation for 2017; In the first 4 months Boeing accumulated 241 orders versus 116 in the same months last year.
With modest list price increases this year, there seems to be little to no space for solid margin expansion based on pricing for Boeing. Margin expansion this year primarily will come from cost improvements on the Boeing 787 program and elimination of engineering and management positions.
If you would like to receive updates for my upcoming articles, please click the "Follow" text at the top of this page next to my profile.