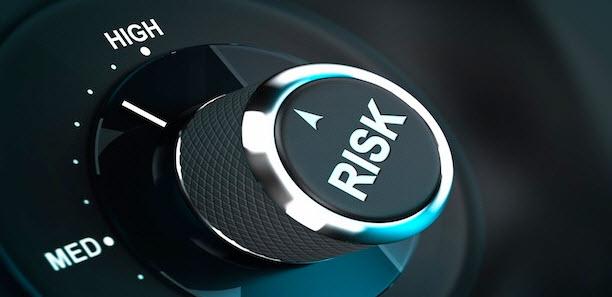 What Happened?
Kinder Morgan's (NYSE: KMI) IPO of the company's Canadian assets happened today. Kinder Morgan Canada trades on the Toronto Stock Exchange (TSX) under the ticker symbol KML. Kinder Morgan will retain ownership of an approximately 70% interest in the newly formed Canadian stock. The stock is trading down nearly 4.5% as of this writing at C$16.24. Shares opened down nearly 8%.
A majority of the approximately $1.7 billion in proceeds will be used for the expansion of the Trans Mountain pipeline. There is still substantial opposition to the project even though Prime Minister Justin Trudeau approved the project earlier this year. Trudeau just came out and reiterated his support for the project as well. Nevertheless, significant political and legal opposition remains. Let me explain.
Political opposition
As I wrote in a previous article, the British Columbia elections could get ugly for Kinder Morgan, and that's exactly what has happened.
Current Chart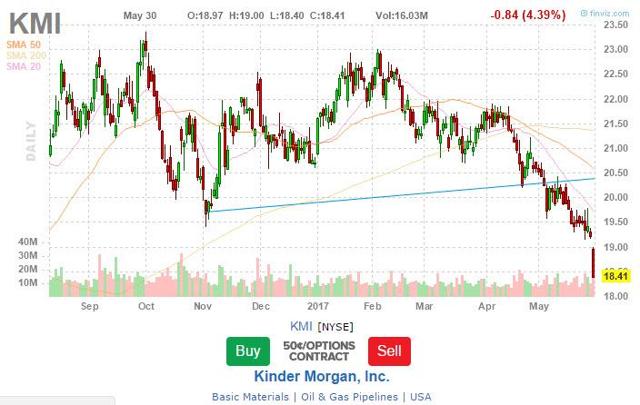 Source: finviz.com
The Liberal party headed by Clark which supported the expansion of the Trans Mountain pipeline lost. The winning New Democratic party (NDP) has formed a coalition government with Canada's Green party. Both are vehemently opposed to the pipeline expansion. It remains to be seen if the newly formed government will abide by the former Liberal party's agreements. The mounting legal challenges to the project are even more concerning.
19 Legal challenges and counting
The TMEP already has 19 legal challenges based on differing grounds.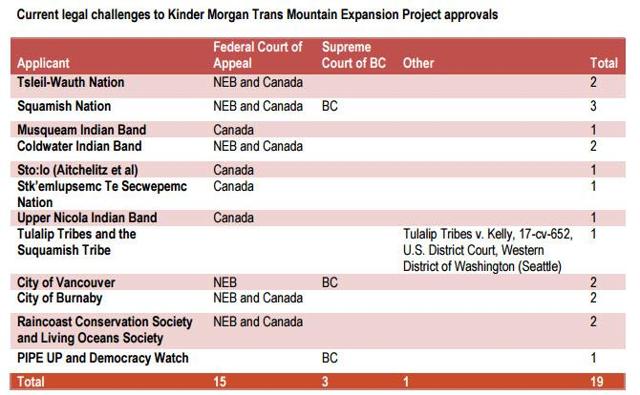 Source: twnsacredtrust.ca
Furthermore, many of the First Nations have been filing legal challenges and protests against the TMEP.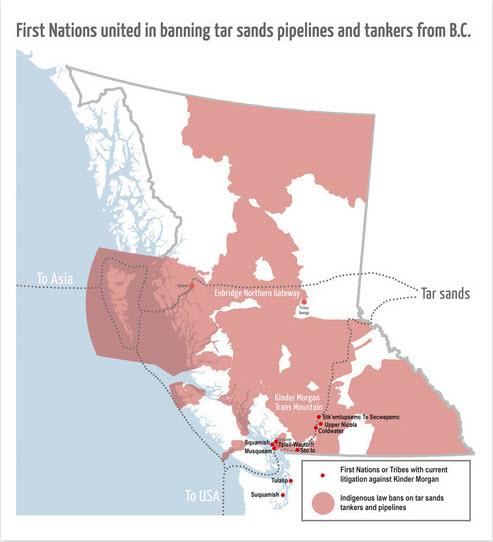 Source: twnsacredtrust.ca
Even Kinder Morgan Canada noted these highly detrimental risks in its own prospectus:
"A prospective investor should carefully consider each and every one of the risk factors set out below. In addition, prospective investors should carefully review and consider all other information contained in this prospectus before making an investment decision. An investment in Restricted Voting Shares should only be made by persons who can afford a significant or total loss of their investment."
In a previous article, I stated things could get ugly for Kinder Morgan if the Liberal Party led by Christy Clark failed to hold onto power. Well, Clark did win the most ridings with 43, but needed 44 to hold a majority. Now the NDP, with 41 ridings and the Green Party with 3, have formed a majority coalition government and they both vehemently oppose the project. When asked how the NDP plans to block the project, Jen Holmwood, BC NDP media relations director, said in a statement:
"The federal government would be hard-pressed to force this pipeline through with a B.C. government that is firmly against it. There are still unresolved legal questions and we will explore all legal options at our disposal to stop the project moving forward."
According to the report, NDP leader Horgan was just as baffling when asked to explain his "tools" to spot the project. Horgan stated:
"The Squamish Nation and the Tsleil-Waututh Nation in southwest B.C. have filed legal challenges against the federal government, and there's a whole host of other legal remedies available to us and we'll be laying that out."
So it seems a lot of questions remain unanswered prior to the project being completed. In fact, the final routes are not even set as of yet.
The Bottom Line
I'd say there is still substantial risk associated with this project. What's more, the company will still need to spend C$7.4 billion in capital expenditures over the next couple years to get the TMEP completed. I don't believe the risk is worth the reward at this point. On the other hand, if you are bullish on the stock, the market may have just handed you an excellent buying opportunity. Nonetheless, I am not convinced the selling is over. Further downside in the stock remains if you ask me. Those are my thoughts on the matter. I look forward to reading yours.
Your input is required!
The true value of my articles is provided by the prescient remarks from Seeking Alpha Members in the comments section below. Do you think Kinder Morgan represents a buying opportunity at the current share price? Why or why not? Thank you in advance for your participation.
Final note: If you enjoyed this article please click the follow button below. I would greatly appreciate it.
Disclosure: I/we have no positions in any stocks mentioned, and no plans to initiate any positions within the next 72 hours.
I wrote this article myself, and it expresses my own opinions. I am not receiving compensation for it (other than from Seeking Alpha). I have no business relationship with any company whose stock is mentioned in this article.