From the 19th of June until the 25th of June, the 52nd Paris Air Show will take place. The Paris Air Show takes place every other year and alternates with the Farnborough Airshow. Traditionally, Boeing (NYSE:BA) and Airbus (OTCPK:EADSF) use these airshows to launch products and make order announcements.
The airshow also gives somewhat of an idea on the jet maker's prospects for firming up orders during the year. With aircraft orders falling since 2015, the air shows are being focused on a bit more by analysts. In this article, I will have a look at what I am expecting from the 52nd Paris Air Show, but also what I am not expecting. I will have a look at aircraft launches and potential orders.
My expectations for Boeing during the Paris Air Show can be read here.
Aircraft Launches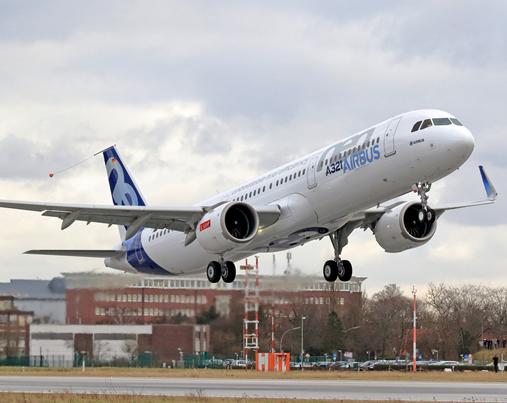 Source: www.airbus.com
In terms of aircraft launches I am not expecting a lot from Airbus, since they have built quite a solid product line up over the years. What will likely be in focus are the problems with the Airbus A320neo regarding the Pratt & Whitney Geared Turbofan.
Airbus is likely to play down a MAX 10 launch from Boeing and talks about a Boeing New Midsize Airplane. The jet maker believes that the A321neo and A321neo LR (Long Range) offer the best solution. The jet maker believes the A321neo is a more capable aircraft than the Boeing 737 MAX 10, which is also dubbed 'MAD MAX'. For the NMA, Airbus will likely say that by design a narrow body airframe will always be lighter and have a lower drag profile than a twin-aisle concept.
Potential orders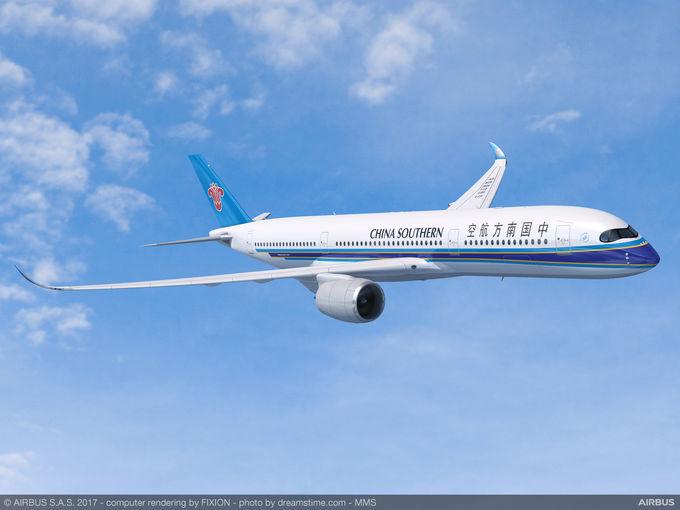 Source: Airbus
Just like Boeing, Airbus could make some big order announcements this year and the company really needs it: Year-to-date the jet maker has received only 23 net orders. So it is likely that Airbus has been saving up some order announcements.
I expect lessors to continue order the Airbus A320neo family aircraft and more specifically the Airbus A321neo. The jet maker will be bringing the Airbus A350-1000 and there is a possibility that some airlines will be converting existing orders for the -900 to the -1000. For the Airbus A380, I am not expecting any orders.
Next to ordering from Boeing, Vistara could order 50 narrow body jets from Airbus. Currently Vistara has a fleet of 13 A320ceos, 1 Airbus A320neo and unfilled orders for 6 A320neos. A new order could potentially include the bigger A321neo. A deal for 50 aircraft could be valued in the $5.4B-6.4B range.
China Airlines has a fleet of 19 Boeing 737-800 aircraft, but it is rumored that the airline would be eyeballing an order for 20 Airbus A320neo aircraft in order to get access Charles de Gaulle airport in Paris. Such an order has strategic importance and China Airlines, even more than Airbus, would like to announce such an order on a big stage. If a contract is signed, the list price value will be $2.2B.
In April, it was announced that China Southern Airlines would acquire 20 Airbus A350-900 valued $6.2B at list prices. The deal was not yet in the Airbus order book in April, and if it does not end up in the May order book, we will likely see Airbus creating a media moment for the order during the Paris Air Show.
In the Airbus order book, an order for 10 A350-900 aircraft was added last month but no customer information was disclosed. Airbus could disclose the customer during the upcoming air show.
Asiana Airlines currently is the only airline that still has the Airbus A350-800 on order. Airbus is not planning on producing the aircraft. With Asiana having taken delivery of the first A350-900 in April, the airline could decide to convert the -800 orders to -900 orders.
Malaysia Airlines is an airline that has been plagued for years, but the airline has been restructuring its fleet, network and staff allowing the airline to look into expansion again. In 2017, the airline wants to order a total of 25 wide body jets to replace its existing medium wide body fleet of 15 aircraft. Currently the airline operates 15 Airbus A330-300, so I think the airline has a slight preference for the Airbus A330-900neo but the Boeing 787-9 also has a chance considering that Boeing's complete line up of wide body jets was removed from service in the restructuring of the airline.
The airline also could go for a Boeing narrow body fleet and an Airbus wide body fleet, which is something that would make sense as well. Boeing and Airbus both are in the game for this order, but I expect that Airbus has the upper hand.
Emirates is currently contemplating its fleet strategy and considering narrow body aircraft and an order for the Boeing 787 or Airbus A350, but a decision is likely to be announced on the own Dubai Airshow.
Qantas (OTCPK:QUBSF) is currently also working through a decision-making process to decide whether it will take the Airbus A350-900ULR or the Boeing 777-8. A decision has not been made yet and it is really too close to call who will win the order.
There are also rumors about Air France-KLM (OTCPK:AFRAF) ordering a replacement for the Airbus A320 fleet. The airline, however, will prepare a request for proposal and a decision will be made next year.
Conclusion
During the Farnborough Air Show last year, Boeing collected orders and commitments worth $35.7B. If we add deals from Vistara ($5.4B-6.4B) and China Airlines ($2.2B) and China Southern ($6.2B), we get to $13.8B-14.8B in list price value. A deal with Malaysia Airlines would be worth $7.3B at list prices. In order to match last year's order and commitment value, Airbus will need some orders for its Airbus A350 program as well as tens of orders for its narrow body product.
For Airbus, it will be a bit more difficult to match last year's order inflow, but I am sure they have been saving up some order announcements for the Paris Air Show and are aiming to close the gap with Boeing.
If you would like to receive updates for my upcoming articles, please click the "Follow" text at the top of this page next to my profile.
Editor's Note: This article discusses one or more securities that do not trade on a major U.S. exchange. Please be aware of the risks associated with these stocks.