Stocks discussed on the in-depth session of Jim Cramer's Mad Money TV Program, Tuesday, May 30.
With earnings season over, the market is looking towards reforms from Washington. Since that looks far off, secular growth stocks that have nothing to do with President Trump are rising. Consider Amazon (NASDAQ:AMZN), which touched $1,000. "This temporary crossing of the $1,000 barrier is something that's psychologically what I could call, I have to admit, a red flag," said Cramer.
Amazon is an anti-Trump stock, as it doesn't need reforms to grow. It is already spending its earnings to grow. The company doesn't need repatriation, since it has growth opportunities in China and India, and hence doesn't need to get its cash back. Amazon also doesn't need a regulations cut, as it's not a part of a highly regulated industry like banking. It doesn't need a rate hike to grow either.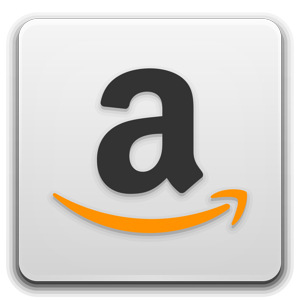 Cramer, however, thinks the $1,000 price tag is problematic. Stocks of Amazon and Alphabet (GOOG, GOOGL) have run up 33% and 25% respectively. These companies are executing really well, and hence the recent gains in their stocks.
There are two ways for the market to behave now. "The first is that we begin a long, hot summer of wall-hitting, where one after another of these frantically thriving momentum stocks just goes full stop and starts building giant heads-and-shoulders patterns before tearing lower. The second is that other stocks join the rally," said Cramer.
"We aren't there yet. We can't make a judgment, and who knows what will happen if the bears are wrong and the president actually gets his way on some tax reform, any tax reform. But the bottom line is that we need to be cognizant that a few big-capitalization Nasdaq stocks are leading this parade, and it really doesn't feel like there are enough followers yet to make us more comfortable," he concluded.
Autodesk (NASDAQ:ADSK)
Cramer had recommended buying Autodesk on Feb 2nd, and the stock is up 34% since then and more than 90% in the last 12 months. He calls it an under-appreciated company that sells computer software serving an array of industries, from engineering to entertainment.
Autodesk has no competition, and that is being recognized by investors now. The stock had been a laggard for years due to piracy. Based on estimates, the company has 3 million customers but there are 12 million pirated software copies.
It has moved to the cloud, and that has helped fighting piracy, as Autodesk has a recurring SAAS model. Since the stock has moved up a lot, there will be some profit-taking. Any weakness in the stock is still a buying opportunity, but it looks expensive as it trades at 12 times sales.
"I am still a huge fan of the stock of Autodesk and the company, but if you bought the stock after I recommended it in February, I'm blessing taking some off the table. Given the long-term growth targets, I'd hold onto the rest. And for those who don't own any? When we get the inevitable Nasdaq pullback, keep this one on your shopping list. Why? Because Autodesk is a winner," said Cramer.
Philip Morris International (NYSE:PM)
Smoking is a dangerous habit, but somehow Philip Morris International is one of the hottest stocks, up 30% YTD. As the world moves away from smoking cigarettes, this company is well managed as it moves to smokeless tobacco and e-cigarette.
Philip Morris has moved away from the Marlboro man to iQOS, a growth product that has gained popularity overseas. The company missed earnings estimates in the last quarter but raised its 2017 guidance due to strong e-cigarette in Japan and Europe. During that time, its traditional cigarette volume shrank by 11.5%.
The company is about more than just e-cigarettes. It has a dividend yield of 3.5%. Cramer also thinks it should merge with Altria (NYSE:MO) again. "That may not be so great from a public health perspective, OK?... It means the United States will likely become a much less toxic place for the tobacco companies to do business, so it's easy to see why Philip Morris might want to gobble up Altria in order to get some gigantic U.S. exposure," he noted.
"Here's the bottom line on this very tricky, hard-to-understand story: Philip Morris International is on the upswing, and it's on the upswing for good reason - the company's smokeless tobacco technology is taking the world by storm, it's got incredible momentum, and the business is on track to grow its earnings nicely even as the core cigarette business continues to shrink. The stock's had a big run, but I think it's worth buying, particularly into any weakness the next time we get a nice worldwide pullback," he added.
The Greenback
US companies having international business were doing well as long as the dollar was weakening. Can this trend continue? Cramer went to the charts with the help of technician Carolyn Boroden to find out her take on the direction of the USD.
Boroden looked at the weekly chart of the dollar index. It showed a pattern of higher highs and higher lows. This is a sign that the dollar is gearing up for a rally if the floor of support holds. "Perhaps more important, Boroden sees three major floors of support for the dollar index, all of which run from 95 to 96 and change. Given that it's currently at 97, there's no question that these support levels are indeed holding," said Cramer.
"As much as we might want a weaker dollar, the charts seem to suggest that it is not in the cards," he added. The dollar is due for a bottom, based on the historical trend. On an average, a decline lasts 22 weeks, and the current decline is in the 20th week. This means the dollar index could be due for a change in direction.
"It may sound really glib to say the dollar index just dropped for 22 weeks last time around, so now that we're 20 weeks into this decline it's probably ready for a rebound. But that analysis would've actually worked the last four times," said Cramer.
The Fibonacci ratios also suggest that the decline is ready to turn into a rally. "In fact, she says it's entirely possible that the dollar index already bottomed last week. So if this long-term uptrend in the greenback remains intact, she wouldn't be surprised if the dollar index can go from 97, where it is now, to 105, which would be a pretty substantial move for a currency even if it doesn't sound like very much," Cramer explained.
"As much as I like to focus on the fundamentals of individual companies, the truth is that big-picture issues like currency do matter to the stock market. If you thought the terrible, horrible, super-freaking-strong dollar had finally gone away, the charts, as interpreted by Boroden, say the dollar's decline is running out of gas, and it will soon resume its long march higher. Perhaps it bottomed already," the Mad Money host concluded.
Viewer calls taken by Cramer
Tractor Supply (NASDAQ:TSCO): It got hurt by the likes of Amazon, and its recent acquisition wasn't great. Cramer thinks Home Depot (NYSE:HD) is a better buy.
GoPro (NASDAQ:GPRO): At $8, it is two down, four up. GoPro, however, seems to have maxed out on growth.
Kellogg (NYSE:K): The company does not have enough growth. It's a good buy for the yield and then waiting for a takeover. However, there are better growth stocks out there.
Buffalo Wild Wings (NASDAQ:BWLD): Cramer thinks it has lost its flavor. "It is going to be rocky for a while."
::::::::::::::::::::::::::::::::::::::::::::::::::::::::::::::::::::
Jim Cramer's Action Alerts PLUS: Check out Cramer's multi-million dollar charitable trust portfolio and uncover the stocks he thinks could be HUGE winners. Start your FREE 14-day trial now!
Get Cramer's Picks by email - it's free and takes only a few seconds to sign up.