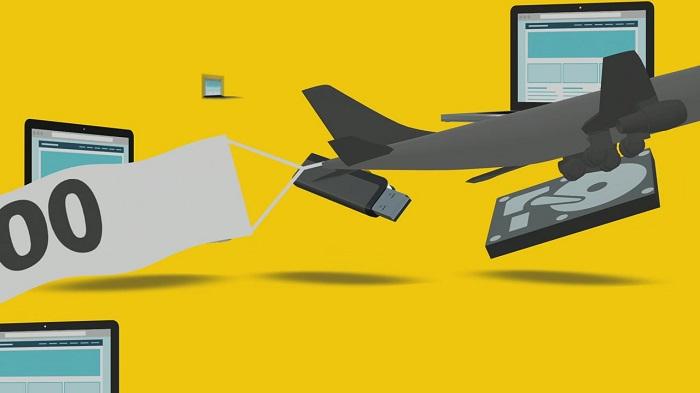 Symantec (NASDAQ:SYMC) made Goldman Sachs' list of the hottest stocks for 2017. True to the pick, it has gained ~23% YTD. However, the gains in the back half of the year might have been priced in, as indicated by recent price action which saw the stock giving up some of its early gains.
After the recent pullback, investors might be interested in a new entry point to ride the next wave. Have we seen a bottom? How much upside remains in FY'17?
Current valuation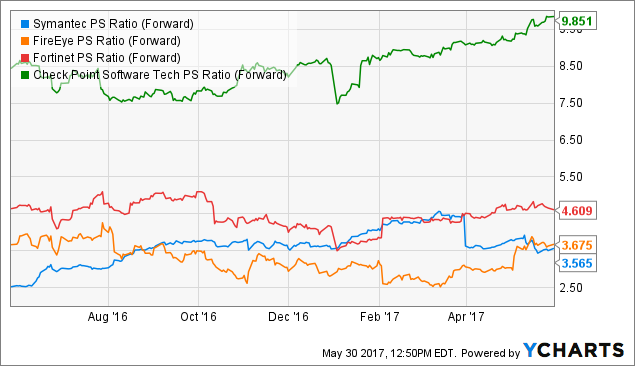 SYMC PS Ratio (Forward) data by YCharts
Compared to its peers, Symantec trades at a discount, going by its forward P/S ratio. This is due to the low EBITDA margin derived from its revenue. Amidst the turnaround into a cloud and IoT security play, the company's profit margins and debt levels are putting a cap on valuation multiples.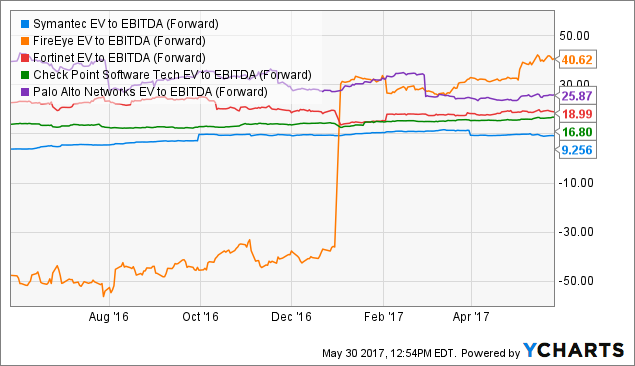 SYMC EV to EBITDA (Forward) data by YCharts
As indicated in the chart above, Symantec trails peers by its EV/EBITDA margin. While some might take this as an indication of a bargain/entry opportunity, I believe the Street is being modest due to Symantec's debt level and low profit ratios.
Therefore, it will be important to understand how the catalysts for more downside/upside interlock.
Downside - Overheating
Symantec got a little ahead of itself when it witnessed an all-time high which peaked at ~$34/share last month. Then, I warned investors of the dangers of a pent-up euphoria, which mostly leads to large sell-offs in the event of an earnings miss. True to it, we did witness a sell-off after guidance for FY'18 fell below the lofty estimates projected by analysts.
This isn't an issue by itself, and the idea of lowering risk premium to extend more equity to management while it establishes strong footholds in promising cybersecurity segments was a sound thesis. However, management had to more than deliver on revenue and the promised cost-saving synergies from Blue Coat and LifeLock.
Aside from the fact that Symantec posed a serious doubt when it comes to key profitability ratios and FCF sustainability, the macro environment that was driving equity valuation on Wall Street and beyond is being reorganized.
While the political risks concentrated in the eurozone have shed the bulk of their momentum after the recent French election, fresh geopolitical concerns at home are driving bearish sentiment indicators (VIX) as investors wait on a pullback on the bull rally which started post the 2009 crisis. While the Trump administration rewrote the narrative to flush more tailwinds into the expanding equity market, fresh political crises are casting a gloomy shadow on the elements that comprise the Trump trade, which has made it easy for investors to lower their risk premiums.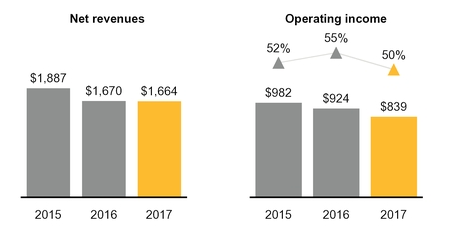 Figure 1: Revenue and Operating margin (Consumer Security division)
Particularly for a stock like Symantec that is facing severe headwinds on profit ratios below the gross margin line, due to the declining consumer security segment which is the key driver of profit margins, investors have a reason to be more cautious about pricing in any tax gains that will be derived from the current administration.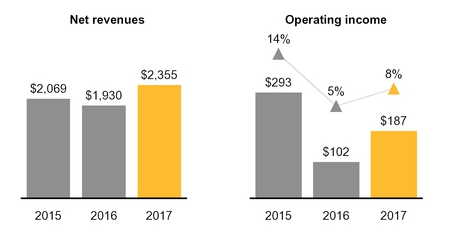 Figure 2: Revenue and Operating margin (Enterprise Security division)
Management has been clear and true about its plans to actualize full synergies from its recent acquisitions of LifeLock and Blue Coat, and I believe the bulk of the gains to be derived have been priced into the stock as recorded by the run from January till date.
Therefore, all efforts to maximize total return to shareholders via the recent acquisitions will face few competitive headwinds and more macro pushbacks, with a few black swans here and there. Further political tension precipitating in the US could raise the VIX, thereby casting more drag on multiple expansion.
The black swans will largely show up in the aftermath of the SSL certification issue which could rear its ugly head if the situation is not carefully contained. We might also be underestimating the attrition in cross-selling and brand popularity after the scandal.
Upside
To balance the drag on negative sentiment towards the back half of the year, the sudden surge in cyberattacks which is cutting across the globe will provide a tailwind for top security firms as they close fresh deals. Symantec is well positioned to increase its market share in fast-growing niches like cloud security. It also has solutions targeted at endpoints (SEP 14), and this would come in handy for the recent ransomware attacks as corporations strengthen their security posture to avoid data breaches. This will be supportive of sales of key Blue Coat technologies like the CASB, web proxy and the SWG.
Also, on the endpoint side of things, there will be more room to cross-sell with LifeLock identity protection solutions.
On the revenue front, these gains will be immediately accretive. However, it's not certain that Symantec will be able to improve drastically on its profit ratios, as the level of competition in both cloud and endpoint means smaller deal sizes and shrinking margins.
Conclusion
While management is guiding for mid-single digit growth in revenue and non-GAAP operating margin of ~35% for FY'18, the Street is more optimistic, with Morgan Stanley projecting high-single digit revenue and for the operating margin to improve to 36% by FY'19. This is an indicator of the Street's willingness to lower the risk premium.
The market has to decide on an appropriate narrative between revenue and FCF growth. While revenue growth will gain from favorable macro conditions, the profit margins won't be supportive of a sustainable upward ramp in FCF. This is factoring in the pending share buyback and increased sales force.
Going forward, the market will be watchful of management's promise on its cost synergies to compensate for the stagnating profit margins. Given company management's focus on completing Symantec's turnaround narrative, it will be important to watch for innovative ideas along all facets of the value chain as key indicators of generating an upward ramp in ROIC.
Currently, I don't see much downside from here, though SYMC might have gotten a little ahead of itself. As a result, investors looking for an entry point will have to wait longer than expected to capture meaningful gains as the Street awaits the new earnings season to determine the direction valuation multiples will take.
Disclosure: I/we have no positions in any stocks mentioned, and no plans to initiate any positions within the next 72 hours.
I wrote this article myself, and it expresses my own opinions. I am not receiving compensation for it (other than from Seeking Alpha). I have no business relationship with any company whose stock is mentioned in this article.