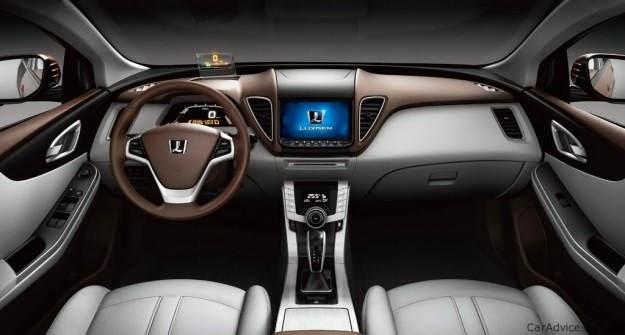 There goes the crown jewel. Source: Toyota.
It's as ugly as the title says. Blackberry's (NASDAQ:BBRY) crown jewel, its market-leading QNX OS, just lost the world's largest car maker, Toyota (NYSE:TM).
How do we know this for a fact? Well, Toyota announced that the next version of its Entune infotainment system, Entune 3.0, will be running on AGL (Automotive Grade Linux), not QNX. QNX was the former platform Toyota's Entune ran on. From mid-2017 on, "AGL-based infotainment platform will be available across Toyota vehicles beginning in late summer 2017."
So there you have it: Blackberry just lost the world's largest automaker. But it doesn't stop there. Most important is why Blackberry lost the world's largest automaker. Toyota puts it front and center:
AGL is an open source project hosted by The Linux Foundation that is changing the way automotive manufacturers build software. More than 100 members are working together to develop a common platform that can serve as the de facto industry standard. Sharing an open platform allows for code reuse and a more efficient development process as developers and suppliers can build once and have a product work for multiple OEMs. This ultimately reduces development costs, decreases time-to-market for new products and reduces fragmentation across the industry.
The reason Blackberry's QNX was put aside is structural. It has to do with code reuse, speed to market and cost. Moreover, Toyota is just the first of many AGL participants. AGL itself includes 10 different car makers, among many other members. More will follow. Also, AGL isn't just set to control the infotainment system. Its objective is to spread to all car systems -- including those Blackberry also hopes to expand QNX into.
In a way, the threat here is similar to the one I covered with Android recently, in my article titled "BlackBerry On The Verge Of Disruption." QNX is the leader, but it's also a dinosaur that doesn't meet the industry's need for quality (of the underlying apps), quantity (number of apps), cost or speed of development.
AGL is an industry initiative to try and solve technical issues relating to cost, development speed and standardization. Android, on the other hand, provides a giant, mature ecosystem with its own development advantages (massive availability of development talent). Either way, QNX can't win.
In my view, Android will ultimately win. However, what this Toyota news means is that the earliest material impact will come from AGL, since obviously the Toyota impact will be immediate. (Its AGL-based products will start shipping by the second half of 2017, so QNX will start losing royalties immediately.)
As we saw in my previous article, QNX is:
around one-fifth of Blackberry's revenues (QNX is Blackberry's first or second largest business);
a large part of Blackberry's "story," as analysts expect Blackberry to gain car content (even as Blackberry will be losing entire cars);
a part of Blackberry's expected growth; and
the only place where Blackberry still led anything.
What does Blackberry have with Blackberry's QNX being challenged? It has but a collection of very small businesses, almost no growth at all, and a giant valuation.
Conclusion
In the largest possible blow to Blackberry's QNX story, Blackberry just lost the world's largest automaker as a customer for QNX. Starting with model year 2018, the new Toyota Entune 3.0 infotainment system will be powered by AGL, not QNX. Finally, Blackberry seems to have forgotten to mention this. This is a material development and Blackberry must have known about it for a while.
Disclosure: I am/we are short BBRY.
I wrote this article myself, and it expresses my own opinions. I am not receiving compensation for it (other than from Seeking Alpha). I have no business relationship with any company whose stock is mentioned in this article.