Driverless Jackpot
(A GM autonomous driving prototype from the 1950s. Wikipedia)
Intel (INTC) announced its prediction that autonomous vehicles would generate a $7 trillion global "passenger economy" by 2050. If the U.S. grows at 2.4%, the driverless economy would be roughly one-sixth the size of the U.S. economy. Another analogy: Japan's GDP is somewhere around $6 trillion, so Intel basically predicts that the world will grow another Japan's worth of economic activity related to driverless vehicles.
"Companies should start thinking about their autonomous strategy now," said Intel CEO Brian Krzanich, and doesn't it feel like they are? Just yesterday, we were reading about Baidu's (BIDU) deal with Continental AG (OTCPK:CTTAF) on self-driving. Tesla (TSLA) has lived and died a thousand deaths over the viability of its autopilot features.
Anyway, Intel puts a fine point on it. The $7 trillion number will be split roughly between consumer and B2B applications, but there are other non-business effects. Each bullet quoted from the report, which was the result of a partnership with Strategy Analysis:
Conservatively, 585,000 lives can be saved due to pilotless vehicles in the era of the Passenger Economy from 2035 to 2045. This is nearly as many people that live in the city of Dusseldorf and would fill the Melbourne Cricket Grounds nearly six times over.
Pilotless vehicles will free more than 250 million hours of consumers' commuting time per year in the most congested cities in the world.
Reductions in public safety costs related to traffic accidents will amount to more than US$234 billion over the Passenger Economy era from 2035 to 2045.
Setting aside whether this is right or not, if you're Intel, why do you publish and publicise such a report? Is it to get investors excited about your visions? Is it to remind consumers that you're a main driver of technological innovation? I'd say it's not because Intel has found a strategic edge over its competitors. You tend to want to keep that type of unique insight private.
When autonomous driving takes over, I predict that a large proportion of American drivers will continue to drive themselves, casually rejecting safety norms in the name of individual freedom much the way today's motorcyclists do. Big changes like this seldom happen with universal consistency.
See also: U.S. Economy added 253K jobs in May; Wal-Mart weaponizes employee base in delivery push
Cars.com Spinoff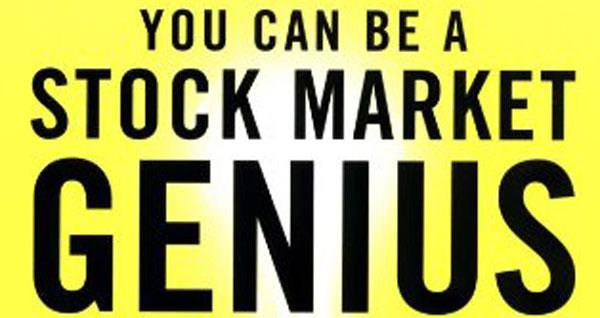 Cars.com (CARS) started trading today following a spinoff from TEGNA. So far, my desired purchase price of $10 has not materialized, and a few SA commenters have justifiably razzed me for my naivete. Shares hovered between $26 and $27 throughout the day. What would Greenblatt do? Whatever the answer, I didn't buy any shares.
Illinois Credit Rating Cut
(Springfield: Where credit ratings go to get downgraded. Wikipedia)
S&P dropped Illinois' credit rating to near (but not quite) junk, with a negative outlook. Moody's took a similar step. S&P cited stagnant budget negotiations and pointed to a credit spiral where downgrades would precipitate yet further strains on the state's real-world financing activities.
I'm not a major Illinois expert (I grew up in Wisconsin), but here are some graphs to give us a basic sense of Illinois' affairs. GDP:

Tax receipts:

If you have quibbles with these graphs, like the observation that they end in 2015, here's a BEA report. GDP grew in 2016, and Illinois is right around the U.S.'s 5th largest economy. Per capita GDP is slightly higher than that for the broad U.S. and has been consistently for the past decade.
In other words, it's not clear from these to charts what the problem is, so let's go to the local news:
Given what don't look like disastrous economic charts above, it's pretty interesting to consider that this all might just be the result of partisan back and forth. From Bloomberg:
The self-inflicted crisis has left the fifth most-populous state with a record $14.5 billion of unpaid bills, ravaged entities like universities and social service providers that rely on state aid and undermined Illinois's standing in the bond market. Unless a surprise deal emerged before midnight, it's increasingly likely that Illinois enters its third fiscal year on July 1 without a budget.

[...] In the meantime, Illinois is spending more than it's taking in because of consent decrees, court orders and other appropriations that have kept the government from shutting down despite the lack of a budget. Its current-year operating deficit is about $6 billion, Moody's Investors Service said in a March report.
Good luck to the people of Illinois, and to investors holding the state's general obligation debt.
FinTwit Corner
Disclosure: I/we have no positions in any stocks mentioned, and no plans to initiate any positions within the next 72 hours.
I wrote this article myself, and it expresses my own opinions. I am not receiving compensation for it. I have no business relationship with any company whose stock is mentioned in this article.