Thesis:
The market is unconcerned about the $4.5T Fed unwind because it may never happen. Analysis of current investing climate. Complacent market ignores consumer risks and bank exposure.
The myth of the Fed unwind: "It Won't Happen"
In a decade or two, if your grandchildren ask you how it came to pass that the Federal Reserve, an unelected group of bankers, came to control between $1-$2T of taxpayer dollars, the true answer will lie somewhere between fraud and complacency.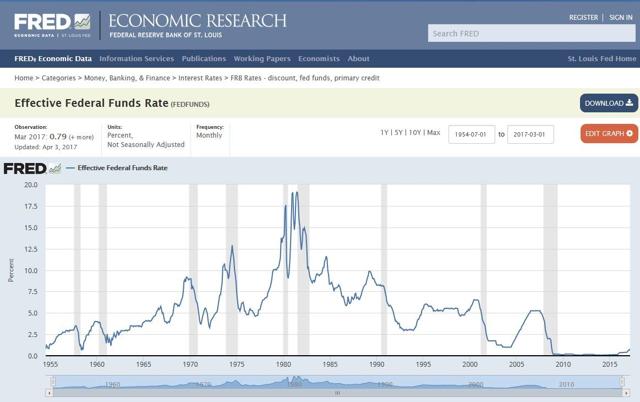 The myth of the unwind:
I asked a former Fed official, Danielle DiMartino, "How many years will it take for the Fed to unwind it's balance sheet?"
"Won't Happen.

To $2 Trillion by 2022 is one guestimate."

Danielle DiMartino, A Former Federal Reserve insider and CNBC Contributor.
Of course, that is precisely the conclusion that has lifted the stock market in recent days. Newer highs and no fear. The unwind was a non-event because it will either take decades or never happen.
The Fed has $4.5T worth of power. Is it reasonable to assume they would be in a hurry to give back the enormous resources they've received since the 2008 Financial Crisis?
It may seem this is good news for investors, but it is not. On the contrary, it adds to the false idea that the Fed, or the government, will act to prevent losses or become the new PPT (plunge protection team). This reinfroces moral hazard and will exacerbate the inevitable losses that come in the next recession and bear market.
Meanwhile, the stock market indexes continue the complacent ascent to new highs. And volatility is non-existent.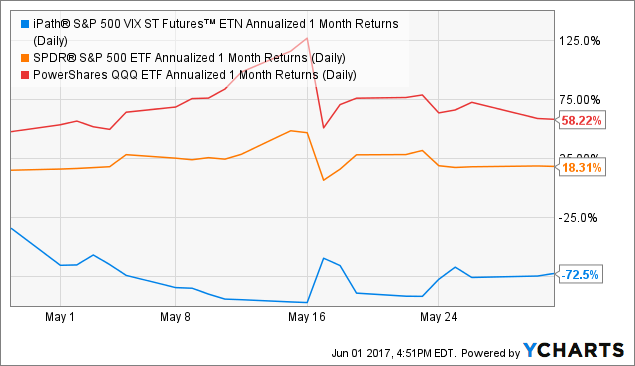 VXX Annualized 1 Month Returns (Daily) data by YCharts
(NYSEARCA:SPY) (NASDAQ:QQQ) (NYSEARCA:IWM) (NYSEARCA:VXX)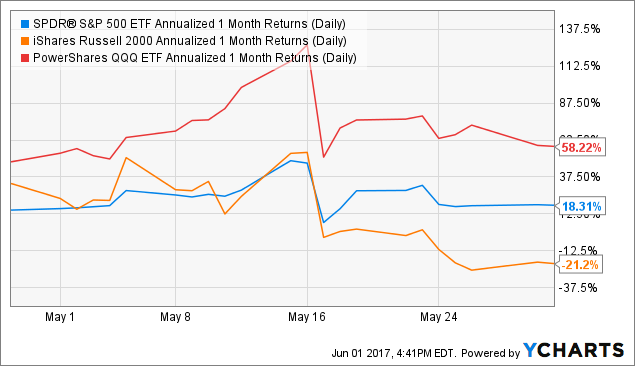 SPY Annualized 1 Month Returns (Daily) data by YCharts
Fear and Complacnecy:
As we see from the (VIX) and , fear is non-existent.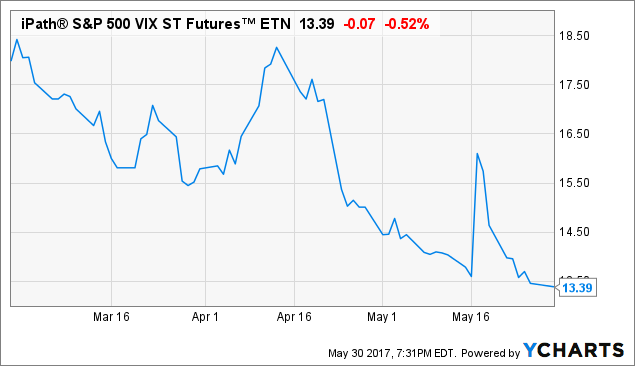 Warning Signs: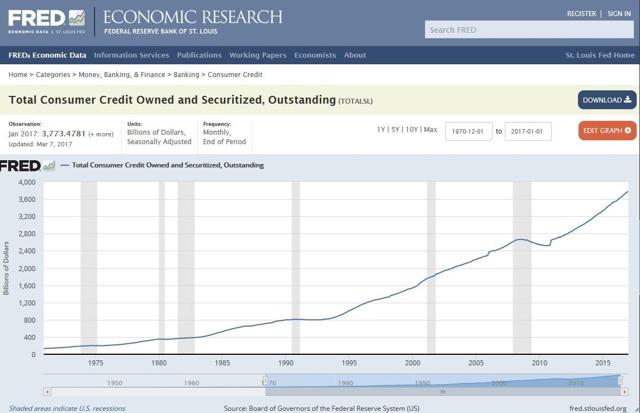 Homeowners Are Again Pocketing Cash as They Refinance Properties
The Housing ATM Part 2:
Americans refinancing their mortgages are taking cash out in the process at levels not seen since the financial crisis.

Nearly half of borrowers who refinanced their homes in the first quarter chose the cash-out option, according to data released this week by Freddie Mac. That is the highest level since the fourth quarter of 2008.

The cash-out level is still well below the almost 90% peak hit in the run-up to the housing meltdown. But it is up sharply from the post-crisis nadir of 12% in the second quarter of 2012.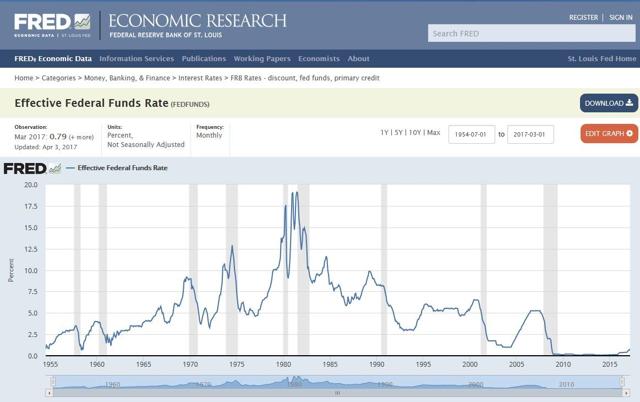 Wall Street's New Favorite Business:
It seems like an easy business: borrow money at low interest rates and lend it at higher interest rates. It gets more complicated when delinquencies occur and the loans aren't repaid.
Goldman Sachs Group (GS), Discover Financial Services (DFS) and Barclays PLC (BCS) have also recently taken a foray into offering personal loans, albeit in slightly different ways. For example,

Barclays is offering personal loans only to select cardholders that it invites to the product.
AmEx is also offering personal loans to cardholders, it is adding the caveat that the loans must not be used to pay off an AmEx credit card.
In 2016, banks originated $133 billion in personal loans in the U.S., about double what they lent in 2010, according to Experian.
Complacency:
Bank stocks 'are even more treacherous than you think,' top analyst Dick Bove says
Bove noted that bank loan underwriting standards have worsened especially in the subprime auto loan market.

"The one thing you can be sure of with the banks over the next few months is loan losses are going to grow pretty substantially."
As we see, the financial sector has been conspicuously weak. And I will cover auto loans later in the article.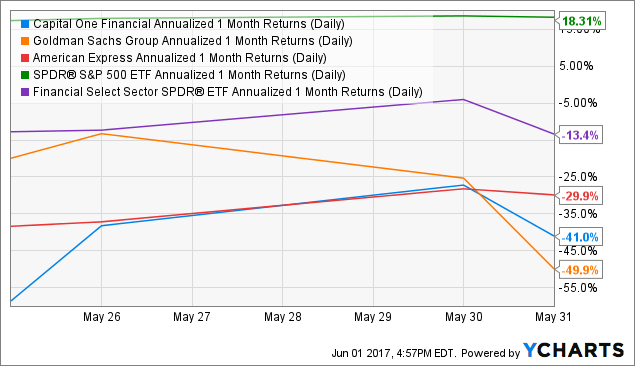 COF Annualized 1 Month Returns (Daily) data by YCharts
(NYSEARCA:XLF) (NYSE:AXP) (NYSE:COF)
Consumer Debt:
When financial firms are rushing to get into a new business, one must consider their skill and timing. We'll see how well these companies are at evaluating risks in offering personal loans. Rising interest rates will test the consumer soon.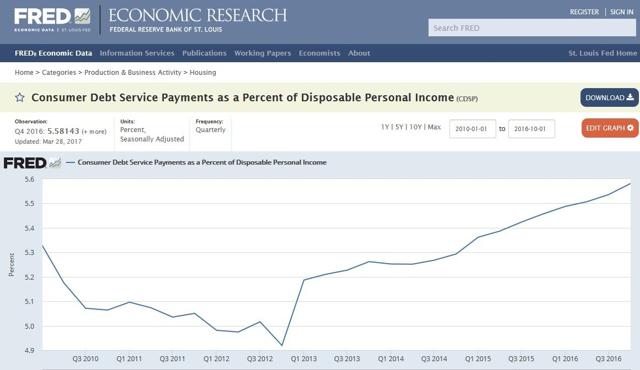 Auto Loans: Fraud
"If you take a look at the consumer sector, you're seeing major difficulties arising, in selling if you will, credit card loans. You're seeing difficulties in the automobile space," -Bank Analyst, Dick Bove

He noted that bank loan underwriting standards have worsened especially in the subprime auto loan market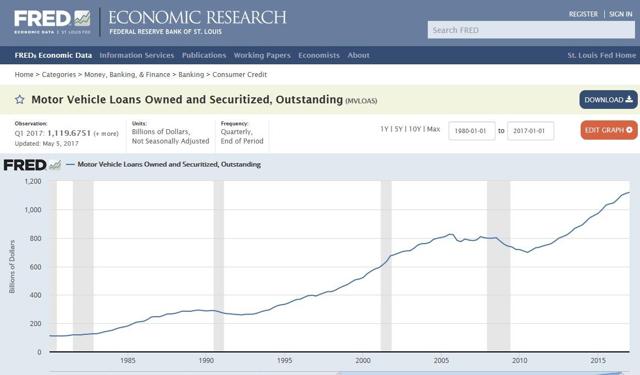 Auto Loans: Fraud Soars in a Parallel to the Housing Bubble
As many as 1 percent of U.S. car loan applications include some type of material misrepresentation, based on reports from banks, finance companies and others.

Lenders' losses from deception may double this year to $6 billion from 2015, the firm forecast.
Delinquencies among subprime auto loan borrowers are jumping, and in the fourth quarter of 2016, there was over $1.1 billion of consumer car debt that lenders could not collect, Point Predictive said.
In a Federal Reserve survey released last month, banks said they had tightened their underwriting standards for car loans.
Complacency:
A handful of heavily weighted stocks have driven the Nasdaq and S&P 500 back to new highs.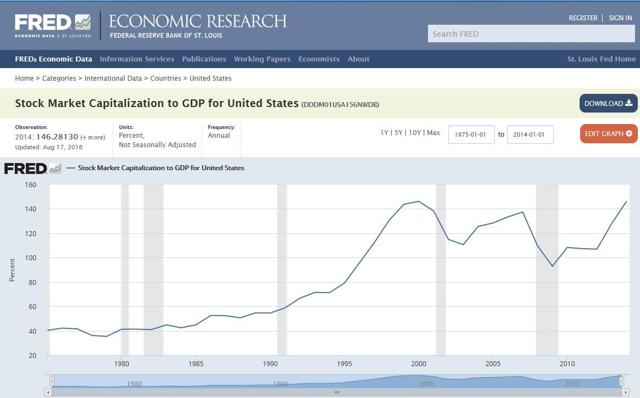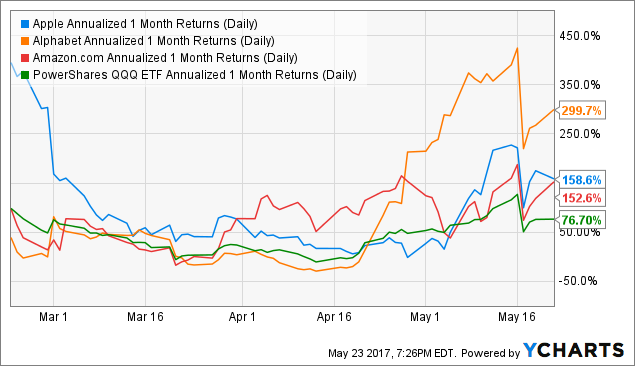 AAPL Annualized 1 Month Returns (Daily) data by YCharts
(NASDAQ:AAPL)(NASDAQ:GOOGL)(NASDAQ:AMZN)
Complacency:
Fed officials have a greater sense of confidence in their predictions than is warranted:
The danger with these econometricians is they don't know their own limitations, and they have a far greater sense of confidence in their analyses than I have found to be warranted. Fed chair McChesney Martin
Risk vs Reward:
I am willing to be patient as an investor. There are pockets of value, but this market is incredibly risky and investors are very complacent.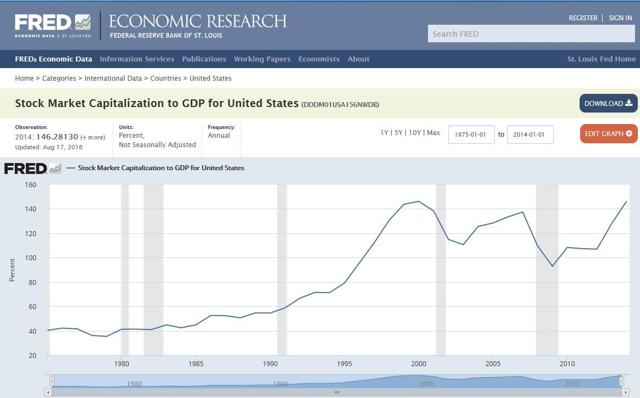 Conclusion:
The Fed unwind could take decades to complete, at best. Wall Street banks are rushing to provide personal loans as consumer debt is at all time highs. For the intelligent investor, these are all warning signs. The market is complacent and risky.
Follow for more analysis
Subscribe for trade ideas.
Disclosure: I/we have no positions in any stocks mentioned, and no plans to initiate any positions within the next 72 hours. I wrote this article myself, and it expresses my own opinions. I am not receiving compensation for it (other than from Seeking Alpha). I have no business relationship with any company whose stock is mentioned in this article.