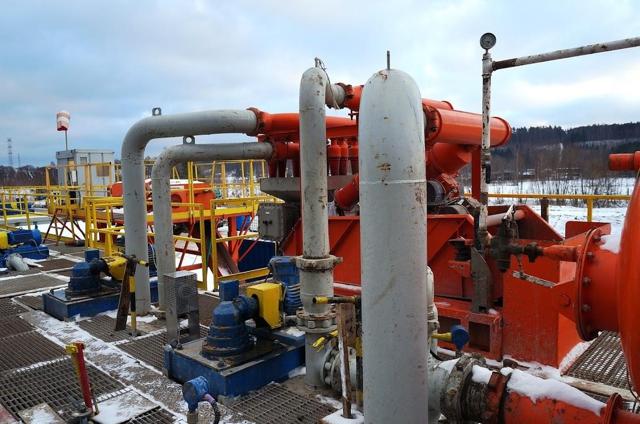 Source: Stock Photo
Exxon Mobil (NYSE:XOM) will no longer be the growth stock it was in the past, and I believe the company has positioned itself in the market with that in mind. That's not to say there won't be some growth, but any growth it enjoys will be incremental; it's no longer the reason investors should take a position in the stock.
The good news is that Exxon will be able to successfully navigate and mitigate most oil market scenarios it will be presented with, as it proved throughout the plunge in oil prices over the last couple of years.
While numerous companies were going bankrupt or taking brutal share price hits, Exxon managed to drop only 35 percent from its high in 2014 to its lowest level in 2016. The reason it is able to do that is its offsetting businesses that are able to counter weaknesses in one another during various market conditions.
This is why it doesn't participate in wild movements in its share price, but also why it doesn't participate in big upswings when oil prices climb.
Upstream performance
In the last quarter Exxon earnings jumped by more than double from the same reporting last year, driven primarily by the increase in the price of oil during that period of time. Earnings came in at $2.25 billion, with the price of oil accounting for $2.3 billion of that increase.
After the last quarter I saw some analysts point out Exxon may be on the verge of an upward move. My response is this: Who cares? Why I say that is even if the energy giant were to enjoy a bump up in its share price, it's far from the best way to play oil by investors. This is why it has to be understood what Exxon is doing in order to decide whether or not to take a position in the company.
If its upstream business enjoys a resurgence as a result of oil prices climbing, or at least the market believing they will, there are far better ways to play potential energy growth than Exxon. Why that's true is it has significant exposure in the downstream segment of the market, which offsets the potential of its upstream.
Exxon's downstream business
Interestingly, downstream earnings in the last quarter came in at a healthy $1.1 billion, a gain of $210 million year over year. The downside was sequential earnings plummeted by $125 million. Even with an improvement in margins, which boosted earnings by about $200 million, it wasn't enough to offset the drop of $220 million in earnings coming from planned maintenance.
A drop of earnings of $110 million came from "all other items," with the catalysts being higher turnaround costs and lack of asset management gains the company had from the retail network sale to Imperial Oil. Earnings from chemicals dropped on margin contraction, dropping by $70 million.
Being overweight in the downstream, while a good defensive play, does offset the potential for its upstream business when the price of oil climbs. To me, this is the key concerning whether or not an investor should or shouldn't buy into Exxon.
Conclusion
Since 2014 there has been a lot of hand wringing over whether or not dividends of oil majors will remain safe. In the case of Exxon Mobil, I don't see that as being an issue because of how it's weighted the company units.
How I see it is Exxon will work toward slow, steady growth, ignoring the temptation to benefit from the eventual increase in the price of oil in the years ahead. It'll miss a lot of potential growth in its upstream unit as a result, but it'll also manage to balance its overall portfolio in a way that reinforces confidence in the company as an income holding.
That's the bottom line concerning Exxon to me. Even if it were to grow at a pace that were to surprise some investors, I don't see it being relevant to making a decision to invest in the company. As I mentioned earlier, the reason for that is there are a lot other companies with significant upstream exposure that will eventually experience solid growth as global oil demand sustainably catches up with supply.
If an investor is looking for income from a low-risk source, it's still hard to find a company much safer than Exxon.