"To buy when others are despondently selling and to sell when others are euphorically buying takes the greatest courage, but provides the greatest profit."
- Sir John Templeton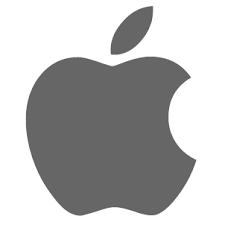 Apple's (NASDAQ:AAPL) soft Q1 numbers coupled with a more competitive smartphone market leads me to believe that at the current share price, Apple is overvalued. I'm an Apple user, both with the iPhone and MacBook, but at some point, the market will find a better, cheaper, and trendier 'apple' to buy. Warren Buffett and analysts are amazed at the "stickiness" of Apple products and their ability to create an exclusive ecosphere of products and services that all intermingle together creating a profitable codependency. However, with Microsoft (NASDAQ:MSFT) announcing that iTunes will be added to the Windows Store by the end of the year, or that Google (NASDAQ:GOOGL) (NASDAQ:GOOG) launched Google Assistant on the iPhone, both recently reported by Techcrunch, the impregnable matrix of Apple products and services coalescing in harmony together, well... just got impregnated. Any investor should consider selling a portion of their Apple position, as they will already have made a killing since January - up over 32%.
What The PROs Say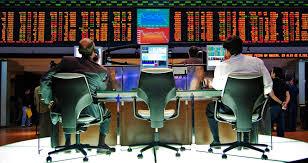 Current analysts' recommendations have Apple at a 2.0, which garners a favorable outperform indicator. Out of the over fifty analysts polled, only 9 say hold. For underperform or strong sell, each got one vote a piece. So you can clearly see, I'm the contrarian in this argument. I'll include the core buy side arguments below:
Fair value based on P/B relative to tech sector.

Undervalued based on P/E relative to tech sector.

iPhones have become an annuity.

Downplay iPhone sales based on uninspired iPhone 7/7s design and tech specs.

Downplay iPad sales due to late release date.

PC market growth.

Services segment growth.
For this piece, I'm not going to argue the technicals/fundamentals of the share price, as they are fairly priced in accordance to the sector, but I'm going to take a deeper dive into the numbers by product and expose certain chinks in Apple's armor.
iPhone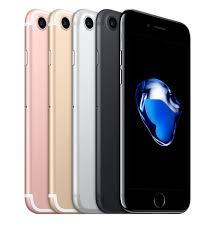 Apple's signature product, the iPhone, is losing its luster, and I'd argue with Apple's ability to continue to outperform in the near term. Apple sold 50.8 millions units as reported in its latest Q1 filing, down from 51.2 million units, a year earlier. This isn't the first time Apple has seen a decline in iPhone sales, reporting its first ever decline a year ago. This continued till Q4, where the success of the iPhone 7 Plus broke the losing streak. Tim Cook, Apple's CEO, had this to say on the Q1 conference call:
"We're seeing what we believe to be a pause in purchases on iPhone, which we believe are due to the earlier and much more frequent reports about future iPhones."
Notice how dramatically the numbers changed from Q4 '16 to Q1 '17 between Samsung (OTC:SSNLF) and Apple. This should give any long-term investor pause, primarily due to the seismic sales shifts products like the iPhone can go through quarter to quarter. Bulls will argue it's primarily due to the release date of the last iPhone, but I believe the numbers tell a more simpler explanation. The iPhone is no longer the 'be all end all' in the smartphone space.

To add more to the mix, it was recently announced that Andy Rubin, the man behind Android, is coming out with what Wired dubbed the "Anti-iPhone", called the 'Essential Phone'. Now, no analyst in finance or tech will come out and say that the Essential Phone will be a game changer any time soon, but the mere fact that a startup can immediately be put on the same playing field as Apple is worrisome for Apple's long-term smartphone market share dominance.
iPad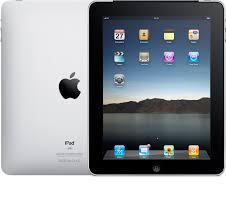 The iPad sales numbers for Q1 were also underwhelming coming in at 8.92 million units, which is down from 10.2 million units a year ago. There is no disputing Apple's continued supremacy in the tablet space, but being number one isn't all it's cracked up to be. Global tablet sales have seen a decline of 9.3% YoY.

Appetite for tablet devices has waned since 2013 at the height of the market. Many theories are at play, some indicating users were simply less eager or motivated to upgrade or buy new ones. Others point to the increasing screen size and capabilities of the iPhone and other smartphones as well as continued decline in prices among laptops, most noticeably the Chromebook.
MacBook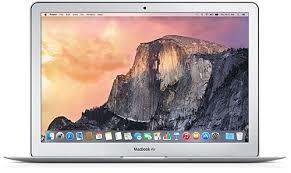 MacBooks, on the other hand, have seen increases YoY. Apple sold 4.119 million units, up 85K from last year.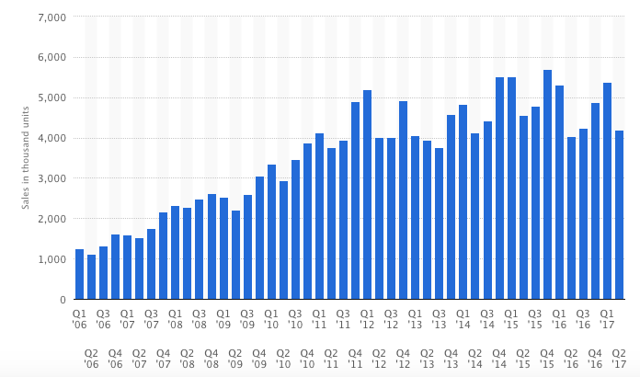 This is definitely positive news for Apple, but is it enough to weather the upcoming smartphone war and fight for continued brand relevance in the hardware world?
Apple Watch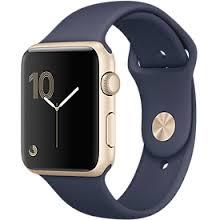 Unfortunately, due to Apple's creative way of lumping the Apple Watch sales into its "Other Products" category, it's anyone's guess how well the wearable device is doing. It didn't stop analysts from guessing, some pegging it at the high of 4 million units to the lows of 1.825 million. Speaking subjectively, any standalone product doing well enough would warrant its own section and would want to be highlighted in quarterly financials based on growth. Now, while I can't prove the Apple Watch isn't moving the needle, at the moment, there is no viable proof to prove otherwise.
SERVICES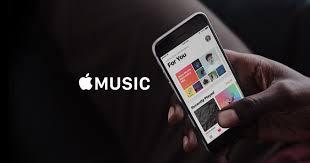 Apple is trying very hard to move its business from hardware and computing to a service based model. This shift could become instrumental in Apple's growth prospects and focus it more on generating new and innovating IP versus trying to compete with every major hardware/product supplier in the world. Topline numbers would surely increase, as service models tend to require less overhead than hardware. The services unit generated $7.041 billion in revenue, beating analysts' estimates of $6.78 billion. The success of the services segment can be attributed to App Store growth (up 40%), as well as iCloud and Apple Music's double-digit growth. The services segment will have to continue to outpace expectations to shore up shareholder confidence, as hardware sales may stagnate in a more saturated market.
Final Thoughts
"There are old investors, and there are bold investors, but there are no old bold investors"
- Howard Marks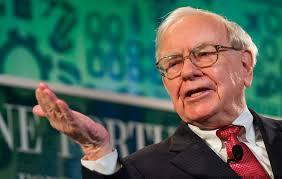 I think Buffett may become the exception to the rule, but I fear with less exceptional results. Let us not forgot, Apple experienced a major decline in 1991-1997, before Steve Jobs came back and brought Apple back to life with the release of the iPod in 2001. However, it wasn't until 2007 with the release of the first iPhone that spurred Apple's meteoric rise we are still noticing to this day. The coolness of Apple may be fading slowly as the iPhone is no longer the only gold standard for smartphones, and consumers want the ability to integrate services with platform agnostic devices. I believe when there is a correction or Apple finally posts a less than rosy quarter and outlook, the price will drop. Let me conclude by saying, Apple's stock may indeed rise to estimates some analysts say from $160 to the highest of $180, but this will be short lived and pure hype. The only way it can continue to grow in value is to shore up its services unit faster to offset potential losses in its other hardware segments. Best to capture some capital gains now and see if Apple can maintain and moreover improve its 'stickiness'. Whether Buffett and large institutional investors follow suit is anyone's guess, but best not to wait till their quarterly disclosures to find out!
If you enjoyed this article, please scroll up and click on the "Follow" button next to my name to not miss my future articles.
May your falling knives never cut too deep,
Remy Kouffman AKA The Knife Catcher
Disclosure: I/we have no positions in any stocks mentioned, and no plans to initiate any positions within the next 72 hours. I wrote this article myself, and it expresses my own opinions. I am not receiving compensation for it (other than from Seeking Alpha). I have no business relationship with any company whose stock is mentioned in this article.