Citron Finds A Typo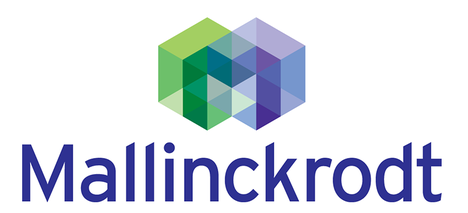 Citron Research has been negative of HP Acthar gel since before Mallinckrodt (NYSE:MNK) owned it. I can find a Citron report dating back to July 2012 framing a bear case for Questcor Pharmaceuticals, which called Acthar its flagship product until Mallinckrodt's acquisition of Questcor in a cash and stock deal then valued at $5.6 billion, representing a 27% premium to the previous closing valuation.
I haven't seen that many short ideas persist through such a change of ownership, but that's what's happened with Acthar. Today, Citron is back on the Mallinckrodt case, citing in part an assessment by Jim Chanos of the relationship between Mallinckrodt and Express Scripts.
The highlight of the Citron analysis, for me, is the assertion that a market inefficiency had emerged from a misspelling. A Citi equity research call transcript with Express Scripts senior management misspelled of Acthar as "Aksar". Said Citron:
So the bots, website crawlers indexers, and the AI text analyzers hooked up to algo trading computers never picked it up.
Is that really possible? If so, it raises some questions for me about the number of Citi Research subscribers there are, how carefully those subscribers read the reports, and how likely those subscribers who do read are to take action based on the information in the reports. It's also fun to think about the different answers to those questions when they're posed about Citron.
Marginal buyers and sellers set stock prices, and they probably don't all read the same thing at the same time. Interesting little market efficiency test-case.
Vertical Integration For Icahn?
(Carl Icahn Laboratory at Princeton. Wikipedia)
Last time we checked in on the auto parts retailers, the picture wasn't pretty. The latest news out of the sector looks no brighter, as The New York Post reports that Carl Icahn wants to buy thousands of auto repair stores so that his company, AutoPlus, can sell to them. Upstream from AutoPlus, Icahn also owns a manufacturer, Federal-Mogul (NASDAQ:FDML). Okay, so he owns a lot of the supply chain, and maybe there are efficiencies to be realized through enhanced information sharing there. Where's the market inefficiency, though? Says The Post:
Presently, national auto parts chains pay manufacturers a roughly 20 percent mark-up on their products. The retailers typically double the prices when selling to installers, a manufacturer told The Post.
Does this investment idea work? I don't know. A quick search has me confused, but the market does appear opaque, so I can't rule out a massive parts arbitrage by Icahn. For instance: GM Parts Direct sells a 2005 Cadillac DeVille ABS Modulator Valve for $546.76. Meanwhile, you can buy a similar product (though not OEM) at Wal-Mart for $425.08, and the genuine GM article on eBay for $465.05. Maybe AutoZone (NYSE:AZO) should start shopping online.
See also: ISM Non-Manufacturing Index reports continued growth at a slightly slower rate
Tech Roundup
Did you read The New York Times' Marissa Mayer article from Sunday's paper? I find her one of the more compelling tech CEOs, partly because Yahoo (YHOO) itself is such a compelling story. Anyway, she makes a lot of money.
FinTwit Corner
Disclosure: I/we have no positions in any stocks mentioned, and no plans to initiate any positions within the next 72 hours.
I wrote this article myself, and it expresses my own opinions. I am not receiving compensation for it. I have no business relationship with any company whose stock is mentioned in this article.