Investors monitoring the stock markets over the past few years have seen the technology sector outperform. Business journalists, seemingly daily, debate what is driving this trend. Analysts who are expected to have the answers typically respond from following drop-down menu:
They are safe havens because of their size and pristine balance sheets.
They have reasonable P/E ratios relative to the overall market.
Tax reform and repatriation will benefit them more than other sectors.
And every so often we hear: They are secular disruptors.
All of these responses have some credibility, but only the last one resonates-and it's only the beginning.
Secular (as opposed to seasonal or cyclical) trends survive over a relatively long period. Secular disruption creates both winners and losers.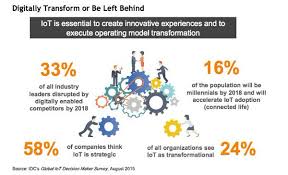 Apple (NASDAQ:AAPL) iTunes disrupted the music industry by digitizing music and unbundling singles. Netflix (NASDAQ:NFLX) offers streaming and download video at the expense cable-connected television viewing. Amazon (NASDAQ:AMZN) disrupted the retail industry by creating an e-commerce preference to physical stores.
The business world is transforming itself to digital to capture and leverage the value of data. The World Economic Forum report "Digital Transformation of Industries: Digital Enterprise" identified five key technology trends and nine technologies being used or emerging in the process:
Key Technology Trends
The Internet of Me puts users at the center of every digital experience.
The Outcome Economy uses sensors and connectivity to sell results rather than products and services.
The Platform Revolution is breaking down cost and technology barriers-to-entry delivering next-generation services in the cloud.
The Intelligent Enterprise leverages advances in data science, cognitive technology and processing power to convert data into operational efficiency and revenue growth.
Labor Integrated with wearable devices, natural interfaces and smart machines are empowering workforces.
The platform revolution is of particular importance to long-term investors. Platforms create a wider moat and a more sustainable advantage from the third party ecosystem that builds upon it. For example the Apple iPhone ecosystem is a cornerstone to the iPhone franchise. Developers build apps that extend the platform making users more reliant while paying Apple for store access. The cloud is analogous to a desktop computer operating system, with the following technologies similar to applications running on it. The nine technologies used or emerging in the Digital Enterprise:
Sensors
RFID/near field communication beacons
M2M communication
Robotics
3D printing
Drones
Blockchain and cryptocurrencies
Virtual and augmented reality
Artificial intelligence/cognitive computing/machine and deep learning
All of them contribute to the disruptive impact. Impinj (NASDAQ:PI) RFID is being used today to track luggage at Delta and clothing at Macys. Drones are helping first responders save lives. Microsoft (NASDAQ:MSFT) augmented reality was adopted by Cirque du Soleil when designing new shows. The list is already endless and the trend is still nascent. Stand-alone these disruptive technologies are investable but the cloud is THE platform.
The cloud creates the moat and leverage point which provides technology access. Amazon is the first-mover and current market leader, Microsoft is the clear second with an enterprise edge, and Google (NASDAQ:GOOG) third with an artificial intelligence advantage. The reason why they will remain the cloud leaders is the level of investment required to compete. They are investing at a rate far in excess of anyone else in R&D, data center capital investment, and across the nine technology trends:
Amazon, Google and Microsoft R&D expense in calendar 2016 grew by 12% to $37.5 billion. In the first calendar quarter their combined investment grew by 21%. By contrast, each of them outspent IBM (NYSE:IBM) more than twofold last year. IBM R&D growth first quarter was only 5% showing an inability or reluctance to attempt to catch up.
Net capital expenditures (capital expenditures and acquisitions, net of depreciation) is a function of growth representing investment in excess of replacement cost. Amazon was the only one of the three that had negative net capital expenditures (each of the last two calendar years). Google and Microsoft (excludes > $20 billion spent on acquisitions in late-2016) reported net capital adds of approximately $5 billion and $3.5 billion in each of their last two fiscal years respectively. This is directly correlated to Amazon being first to market with the others investing to close the gap. IBM increased their net capital invested to $4.8b in calendar 2016 with an increased emphasis on M&A.
The digital disruption seen in music and video leverages consumer mobility preferences which continue to motivate disruption. The smart home is another disruption in process with the virtual personal assistants "VPA" a primary focus. Healthcare is a disruption target as seen with trends such as telemedicine, precision medicine, personalized medicine, bioinformatics and a host of others. Industry is another huge opportunity today with disruption happening in virtually every sector. The industrial internet of things ((IoT)) is also known as Industry 4.0 reflecting its economic importance.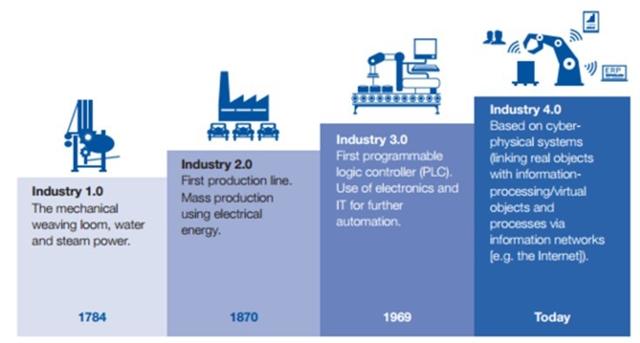 This disruption provides both risk and opportunity for investors who have the vision to align their portfolio with this trend. IMD and Cisco (NASDAQ:CSCO) published a white paper in 2015 entitled Digital Vortex which included the following results of their survey:
43% either did not acknowledge or were not addressing digital disruption risk.
Only 25% were willing to disrupt themselves in order to compete.
Yet they believed that four out of the top ten market-share incumbents would be displaced by digital disruption over the next five years.
These survey results are particularly galling. Most respondents agree that incumbents were at risk of displacement, yet they would not disrupt themselves. This is called the Innovator's Dilemma. Don't allow your investments to under-perform because of it. My next article will focus on Microsoft. They are the most transparent of the three which makes them a good drill-down candidate to lay out the amazing breadth of innovation that is occurring. If you are interested in reading more you can click on the website link on my profile page and then the IoT Phase 3 forum.
Disclosure: I am/we are long MSFT, PI, CSCO.
I wrote this article myself, and it expresses my own opinions. I am not receiving compensation for it (other than from Seeking Alpha). I have no business relationship with any company whose stock is mentioned in this article.
Additional disclosure: I have recently sold AMZN and GOOG but may initiate a new position at any time.