It appears as if Jeff Bezos and Amazon (NASDAQ:AMZN) will not settle for failure in the smartphone business just yet. The company is reportedly developing a new line of smartphones, which has self-deprecatingly been dubbed "Ice" following the utter failure of The Fire Phone. Ice phones will be targeted at emerging markets like India and seem poised to sell for around $100. This is an interesting development that demonstrates Amazon still sees entering the smartphone market and further building out its ecosystem as an important step to position for the future.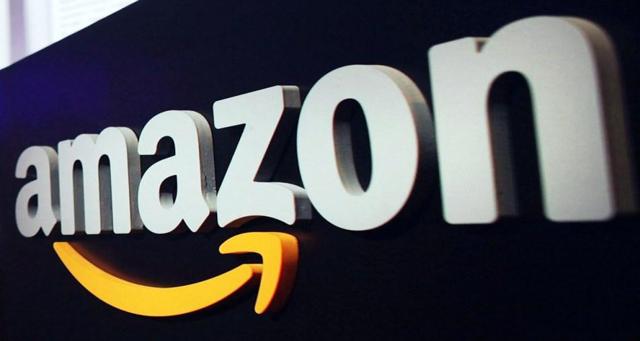 This makes sense. The smartphone is a device that captures a significant share of consumer attention and is vital real estate for any company hoping to be successful. Amazon attempted to take a piece of this pie in 2014 with the launch of its Fire smartphones in the U.S. and other Western countries. However, it didn't take long for the venture to completely flop.
It is estimated that Amazon only sold a pitiful 35,000 phones, which caused the company to discontinue production in 2015, scrap the Fire smartphone line altogether, take a $170 million writedown, and sell off the rest of its Fire Phone inventory for just 99 cents a pop. It was an embarrassing defeat for Amazon, and is widely considered the biggest failure of the company to date. And yet here we are in 2017 discussing an upcoming smartphone from Amazon.
There is an obvious question here that's on everyone's mind: if Fire was such a failure, why would Ice be any different? At least, that was my first question. Amazon appears to have an answer for that as the Ice smartphone appears likely to be worlds apart from the Fire smartphone line. I think it would first be beneficial to establish the likely reasons why Fire failed so we can gauge whether Ice will avoid these potholes. So why did the Fire Phone fail?
There are many reasons I could point to but I'll focus on two of them: 1) The price and design and 2) The the limited app store. Both of them are pretty straightforward and I'm almost sure that even the slightest amount of product testing with an average consumer would have revealed these two issues fairly quickly. This might have saved Amazon a lot of trouble and a humiliating defeat.
Regarding my first poi, much of the criticism about why the Fire Phone failed centered on the lack of differentiation from other smartphone products. There are two main ways to differentiate a product: price and features. Amazon did neither. The Fire Phone retailed at a similar price to the iPhone and Samsung Galaxy, yet did not have the alluring design or any attractive enough features to cause any consumers to switch from Amazon's deeply entrenched competitors. In hindsight, Amazon's best shot for success would have likely been to undercut Apple and Samsung on price, a practice with which Amazon is intimately familiar. As it was though, the Fire Phone just didn't have enough of a flair to convert any consumers and didn't offer the cost savings to pry consumers away from competitors' "sticky" products.
The second reason the Fire Phone failed had to do with the lack of apps available for download. In this way, not only did the smartphone not have any exciting new features to attract consumers, it actually lacked features on which consumers placed a high value. In an attempt to control not just the hardware of its phones but also the software (OS and apps), Amazon used its own app store on the Fire Phone instead of utilizing the Google Play store. While a good idea in theory, this strategy was destined to fail.
Amazon tried forcing too much on consumers at one time. In order for someone to buy a Fire Phone, one would likely have to make the decision to switch from the hardware of an iPhone or Galaxy AND to give up the apps essential to an experience on a non-Fire smartphone. For example, a Galaxy owner that used Gmail and other Google apps would need to decide to switch to a similarly-priced Fire Phone and decide to no longer have access to Google apps, which were unavailable on Amazon's app store for obvious reasons.
The leap there was just too wide for consumers to take all at once. Aside from just Google apps, Amazon's app store only had 240,000 apps in 2014 when the Fire Phone hit the shelves while the Google Play store boasted over a million. It's not too difficult to see why people didn't bite on this new smartphone with little added value to offer.
Now that we've established why the Fire Phone failed, we can assess whether Ice will avoid these pitfalls or if it will succumb to the same issues that plagued its predecessor. Based on the preliminary reporting on the new phone line, it does appear as if Amazon has learned from its past mistakes and is trying to get it right this time.
First off, Amazon will run on the latest version of Android and will offer Google Mobile Services such as Gmail and the Google Play store. This is the right move, at least to start off, as it removes one of the hurdles that sank the Fire Phone and that is necessary to convert people away from other Android devices. Ice phones will likely also come with Amazon apps pre-installed, but with Google apps available to download if the user so chooses. This gives the benefit of perhaps getting users to utilize Amazon's own apps while also avoiding the downside of denying users the apps with which their familiar (at least in the case of Android customers).
Interestingly enough, initial reports have stated that Ice has Google's (NASDAQ:GOOG) (NASDAQ:GOOGL) AI assistant and not Alexa, which seems strange considering how much Amazon has emphasized the importance of Alexa moving forward. It is still entirely possible that Ice phones will ship with Alexa, but it is definitely something to keep an eye on.
Another difference between Ice and the Fire Phone is the expected retail price: about $100. It seems as if Amazon has learned from its pricing mistake with the Fire Phone and is offering a more attractive price for Ice. While the price is fairly low it should also be noted that the emerging markets where Amazon expects the phone to compete already have similar smartphones often from OEMs with razor-thin margins. It remains to be seen whether Ice will be able to differentiate itself in markets like India where there are many other cheap options from which to choose.
The bottom line here is that Amazon at least seems to be on the right track with Ice by correcting everything it did wrong with the Fire Phone. Ice will likely be priced more attractively and have more of the features consumers actually want than its predecessor, which give it a better chance at success. Ultimately, this venture is about building out the Amazon ecosystem and staking a claim to the massive amounts of data being generated and still yet to be generated from emerging markets.
Whether Ice succeeds remains to be seen, but the good news is that Amazon is avoiding the pitfalls that plagued the Fire Phone. Perhaps new, unforeseen problems will arise or perhaps the phone's price will simply not be cheap enough to entice consumers -- but for now investors should feel confident that Amazon has at least learned from its mistakes. Now it's time to see if the company makes any new ones or whether Ice will be a successful second shot at entering the smartphone market.
If you want to stay up-to-date on my articles, you can "Follow" me by clicking "Follow" at the top of this page or by going to my author page.
Thanks for reading!
Disclosure: I am/we are long AMZN, GOOG. I wrote this article myself, and it expresses my own opinions. I am not receiving compensation for it (other than from Seeking Alpha). I have no business relationship with any company whose stock is mentioned in this article.