There has been some moderation in the overall levels of Economic Policy Uncertainty globally over the course of May. The decline was primarily driven by the European Uncertainty index falling toward longer-term average (see later post) and bringing the overall Global EPU Index in line with the longer-term trend (upward sloping).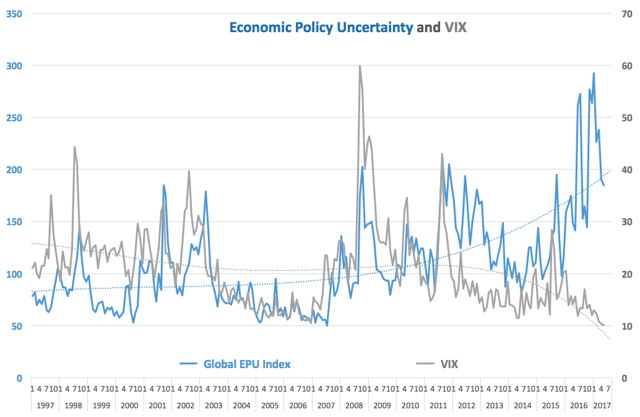 This meant that short-term correlation between VIX and Global EPUI remained in positive territory for the second month in a row, breaking negative the correlations trend established from October 2015 on.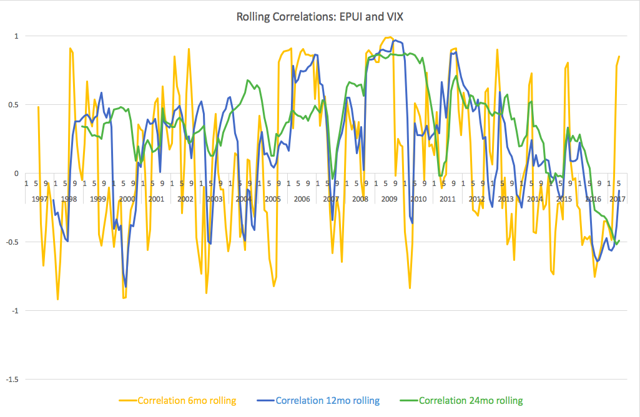 The trends in underlying volatility of both VIS and Global EPUI remained largely the same.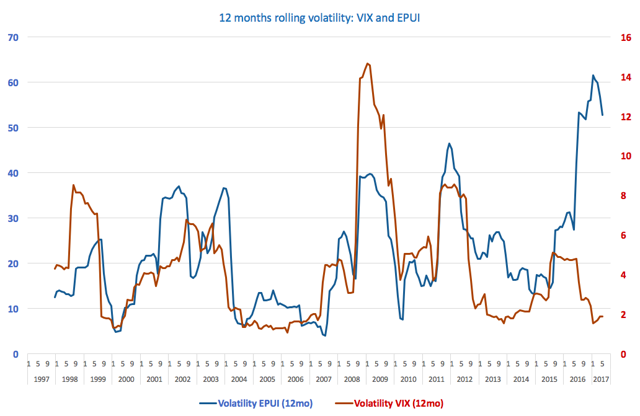 The key to the above data is that equity market risk perceptions remain divorced from political risks and uncertainties reflected in the Global EPUI. This is even more apparent when we consider actual equity indices as done below: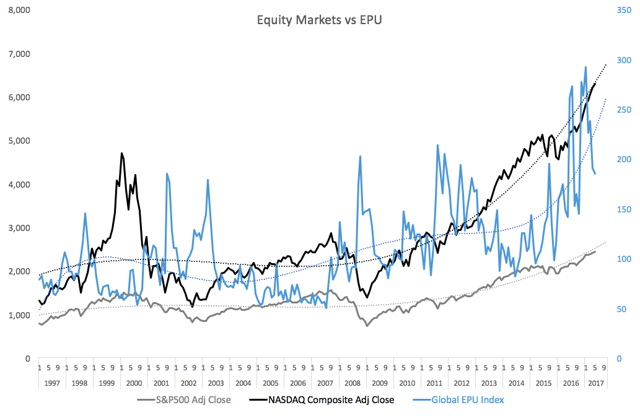 Both, on longer-run trend comparative and on shorter-term level analysis bases, both S&P 500 and NASDAQ Composite react in the exactly opposite direction to the Global Economic Policy Uncertainty measure: rising uncertainty in the longer run is correlated with rising equity valuations.